Time Stands Still at This Stockholm Restaurant With Wes Anderson References
Set in Tegnergatan in central Stockholm, Banacado, a new breakfast-all-day cafe, evokes a dreamy sense of escapism with unusual references: filmmaker Wes Anderson and Cuba. It's both Anderson's curious and colorful worlds that blend with the sunny, exotic feel of the southern destination to create the idea of the restaurant "being a fragment of a different reality, a place where time stands still," remarks Madeleine Klingspor, co-founder of architecture firm ASKA. Plus, Cuba's design language, which follows "classic, timeless shapes and integrates retro elements'' is clearly seen in the playful geometry of the cafe's seating, storage and checkerboard-patterned floor.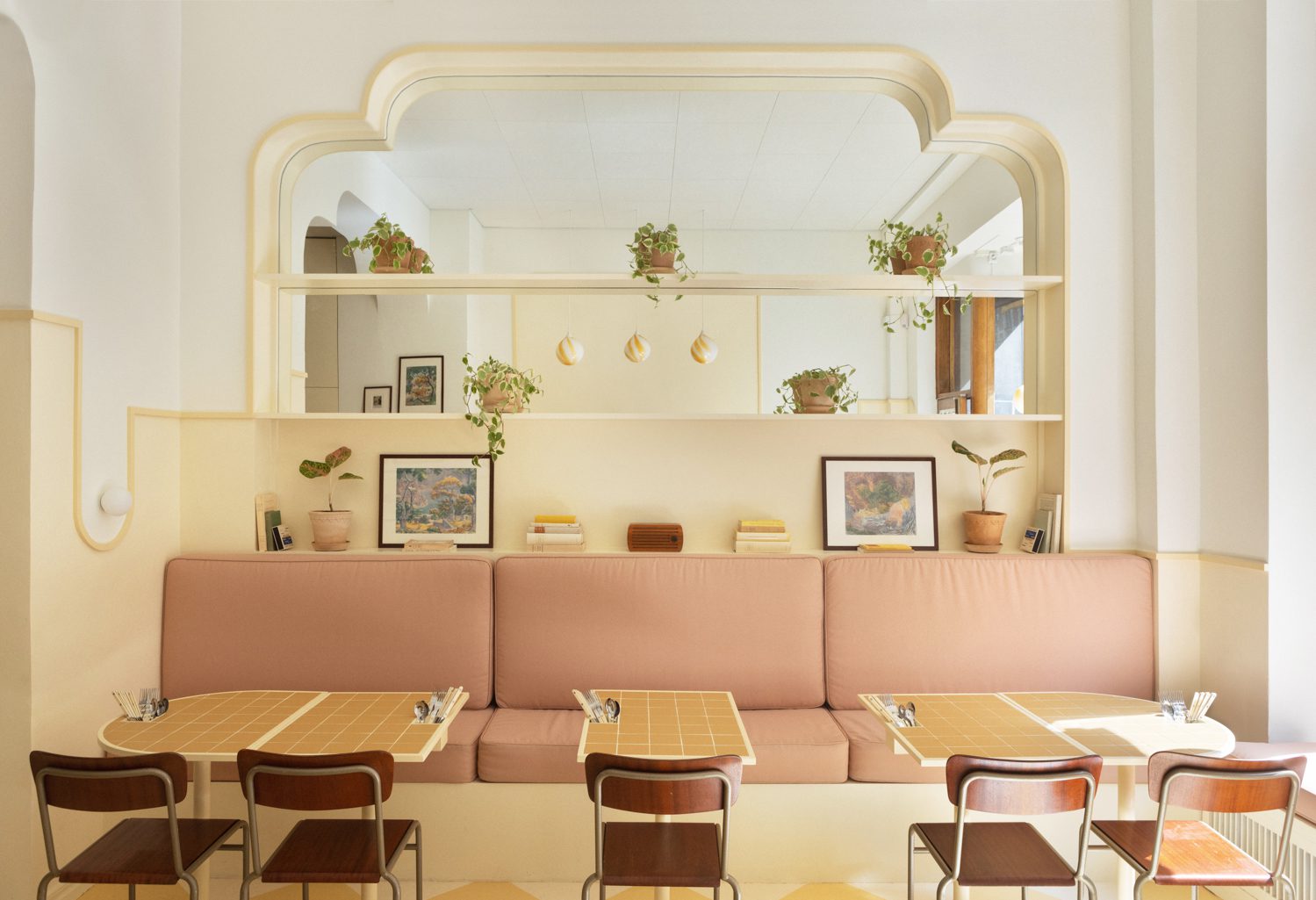 Upon entering the space, which sits at just under 800 square feet, guests are enveloped by its inviting, pale yellow interiors, purposely resembling the effect of a sepia lens. With a space so small, the biggest challenge was creating a memorable impression and clear identity, "while at the same time keeping a pleasant and harmonic balance in the space," Klingspor remarks. While the color yellow can walk a "fine line between being too bold or too cautious," subtle layering of the same buttery tone on the walls, lamps, tables and floors in differing scale and intensity enhances the architect's cheerful vision.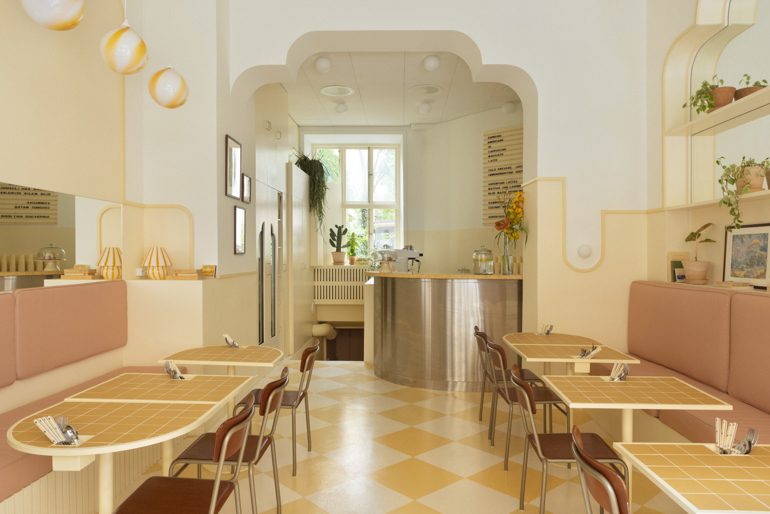 When building the cafe's framework, Klingspor looked to Anderson's timeless move scenery and his strong sense of symmetry. In Banacado, she has constructed perfection by mirroring details of the main shelf throughout and has worked with natural materials such as the painted concrete floor, terrazzo, stainless steel and wood. "It would make us very happy if people who visit the cafe would experience the concept as we envisioned it: A fragment of warmth, dreamy, exotic and a bit surreal," she says.