Turman Romano Architecture Taps Lightsaber Effects for Tel Aviv Tech Firm
Arpeely, a young and ambitious tech company in Tel Aviv, was seeking a similar firm to conceive interiors for its new 2,700-square-foot office. Enter Turman Romano Architecture, whose team took one look at the existing layout, featuring a slanted wall and beam, and decided to base the entire design around it.
"We created a slanted design, full of movement and energy," architect Tom Karin explains. A long, angled hallway serves as a wayfinder through the facilities, with a twisting light fixture along its entire length. CNC-perforated partitions, Karin says, "separate the open workspace from the corridor, offering employees a sense of privacy while also allowing natural light to reach the corridor."
The main conference room pays tribute to Star Wars-style lightsabers with its own LED strips shining among stepped seating. But the real draw is the entrance, which isn't just the face of the company. "It's also the lounge, a dining area, and the main assembly space," Karin says, "so there is a lot happening, and we had to make it all come together in harmony." The answer was a series of oak diner booths and an eye-popping mural with the theme of "human intelligence and the mysterious cyber world," says the architect, for a touch that's unmistakably Arpeely.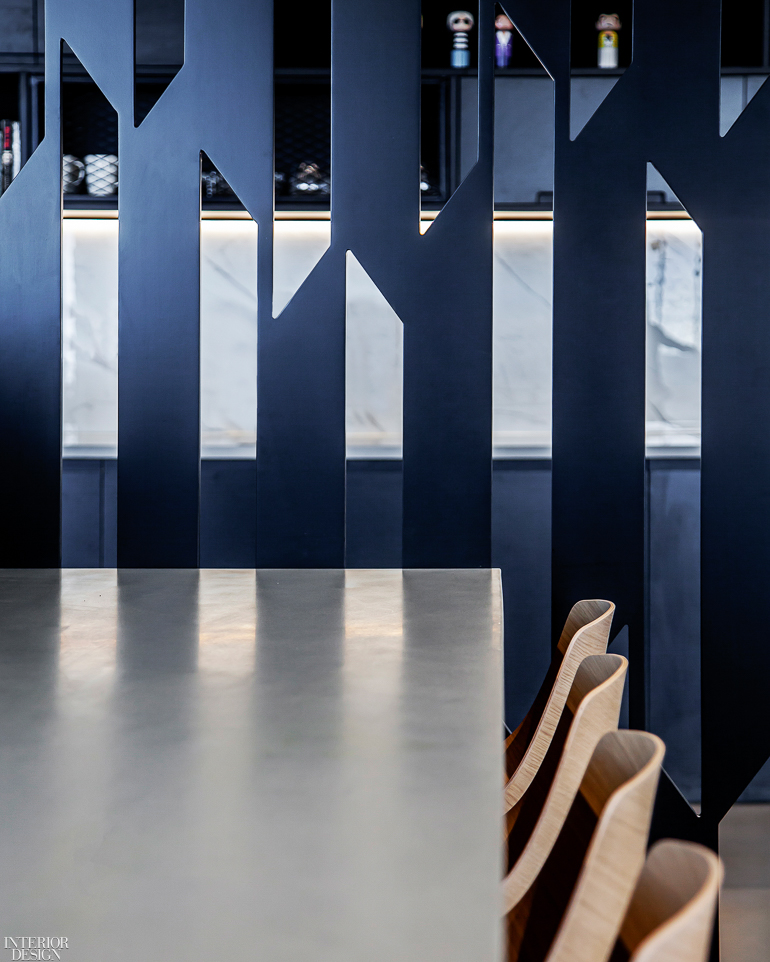 Read more: In STUDIO Designs Fun into Toronto Toy Company Spin Master's Headquarters