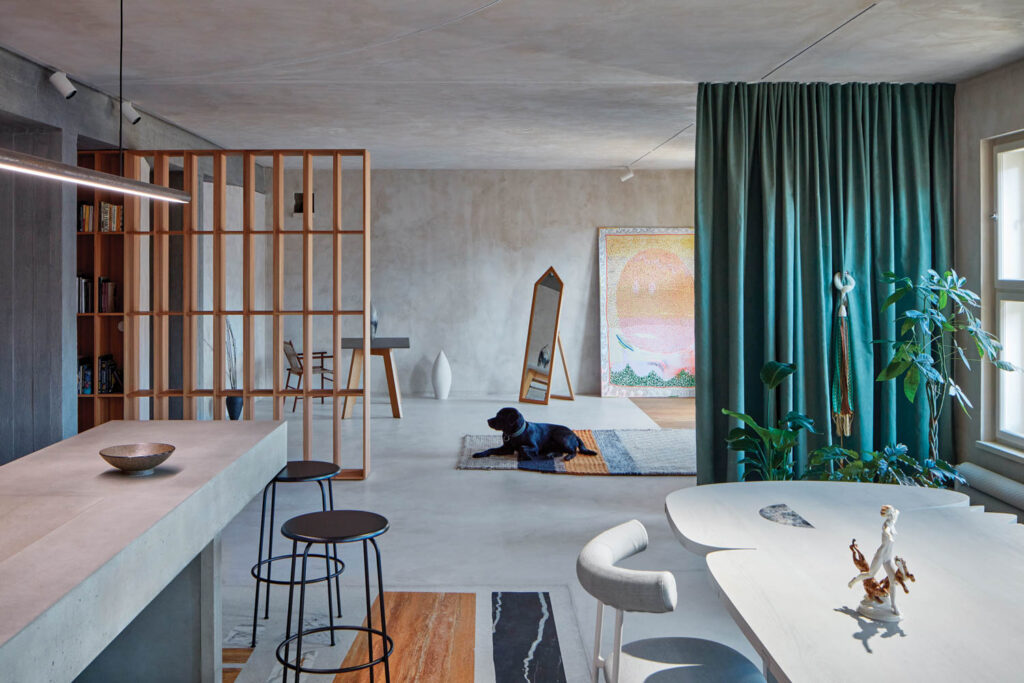 6 Must-See Urban Dwellings Around the Globe
From New York to Dublin, these carefully considered urban dwellings prove great design happens at every scale.
Site: New York
Size: 10,000 square feet
Revisiting a decade-old project after his clients purchased the neighboring apart­ment, firm founder Shamir Shah combined the two units into an ultra-large one, with homeowners' quarters on the main floor and an upper-level guest suite. A party-ready 20-seat custom walnut dining table—hoisted in via crane—anchors the central living area, its materiality vibing with the room's original timber pillars.
Site: Prague
Size: 2,250 square feet
Homeowner Tereza Porybná, a visual anthropologist and curator, hosts exhibitions and artists in residence at her apartment, where concrete surrounds serve as a foil to more colorful interventions: Geometric marble slabs are set into the kitchen floor, like a modernist rug, and a neutral bath­room turns jewel-toned from light filtering through a stained-glass window and its red-painted shower room.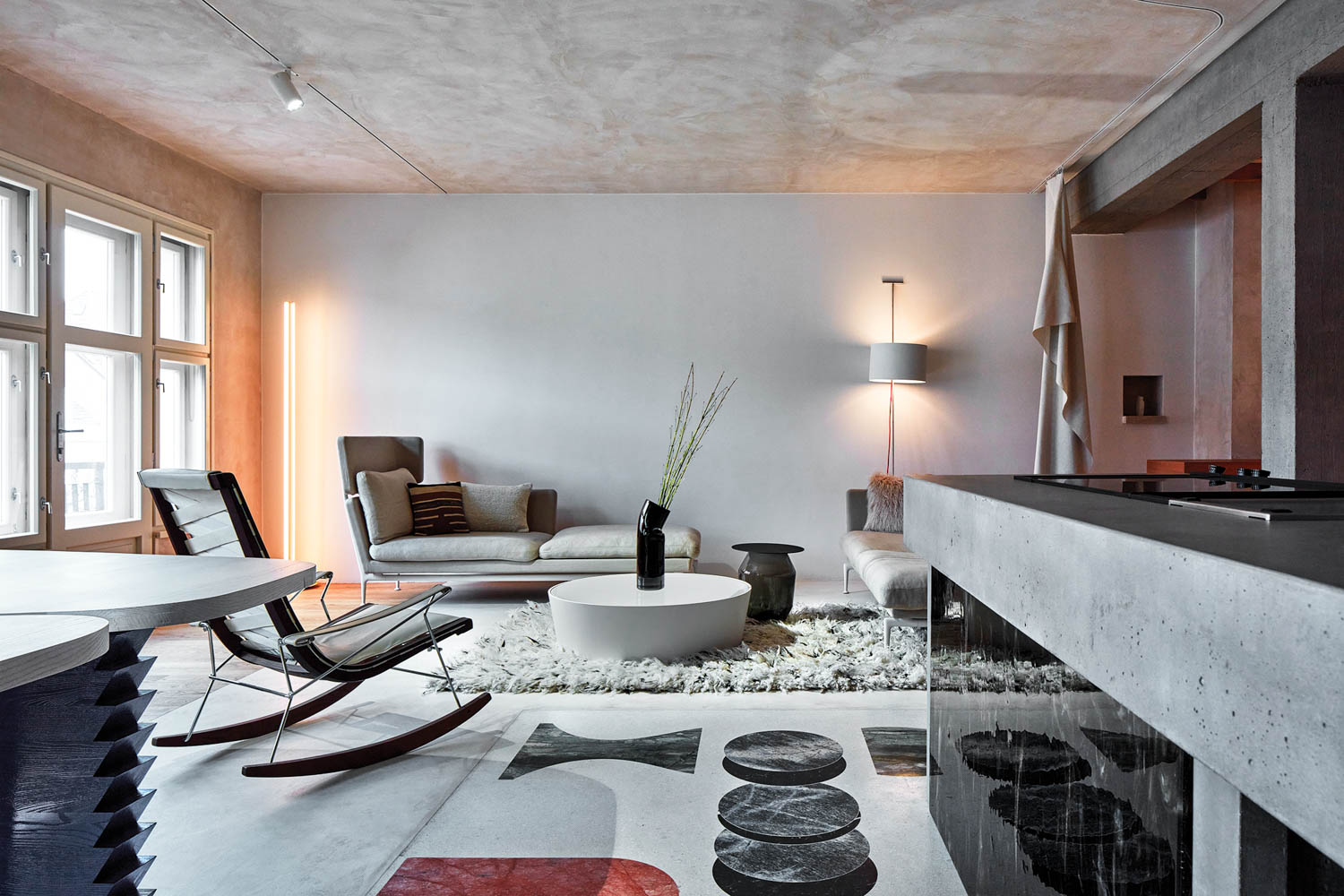 Site: Stuttgart, Germany
Size: 1,290 square feet
An L-shape module clad floor-to-ceiling in oiled-oak slats cleverly zones this villa's open-plan ground floor and offers abundant storage: One side houses kitchen cabinetry, the other a built-in seating nook warmed by the living room fireplace. Every square inch is put to use; there's even a jungle gym—complete with a slide—tucked into dead space beside the staircase.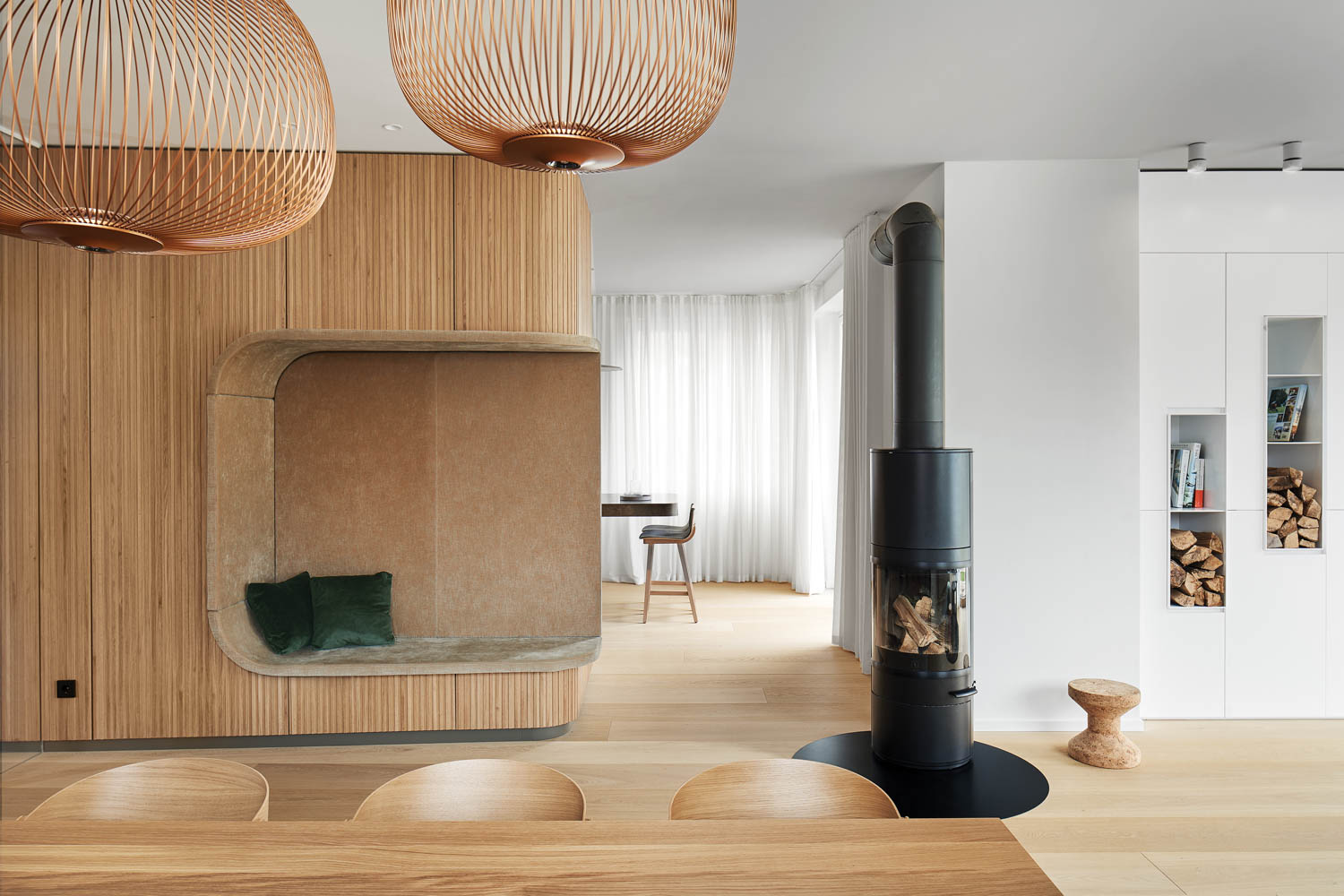 Site: Dublin
Size: 4,050 square feet
Channeling the distortion, surprise, and delight experienced at a funfair or hall of mirrors, this Victorian town house—with a palette Yves Klein would have approved of—features bold materiality. There's peachy onyx flooring, an op art–esque marble portal between living areas, and a funky tinted-glass balustrade in the aforementioned cool blue.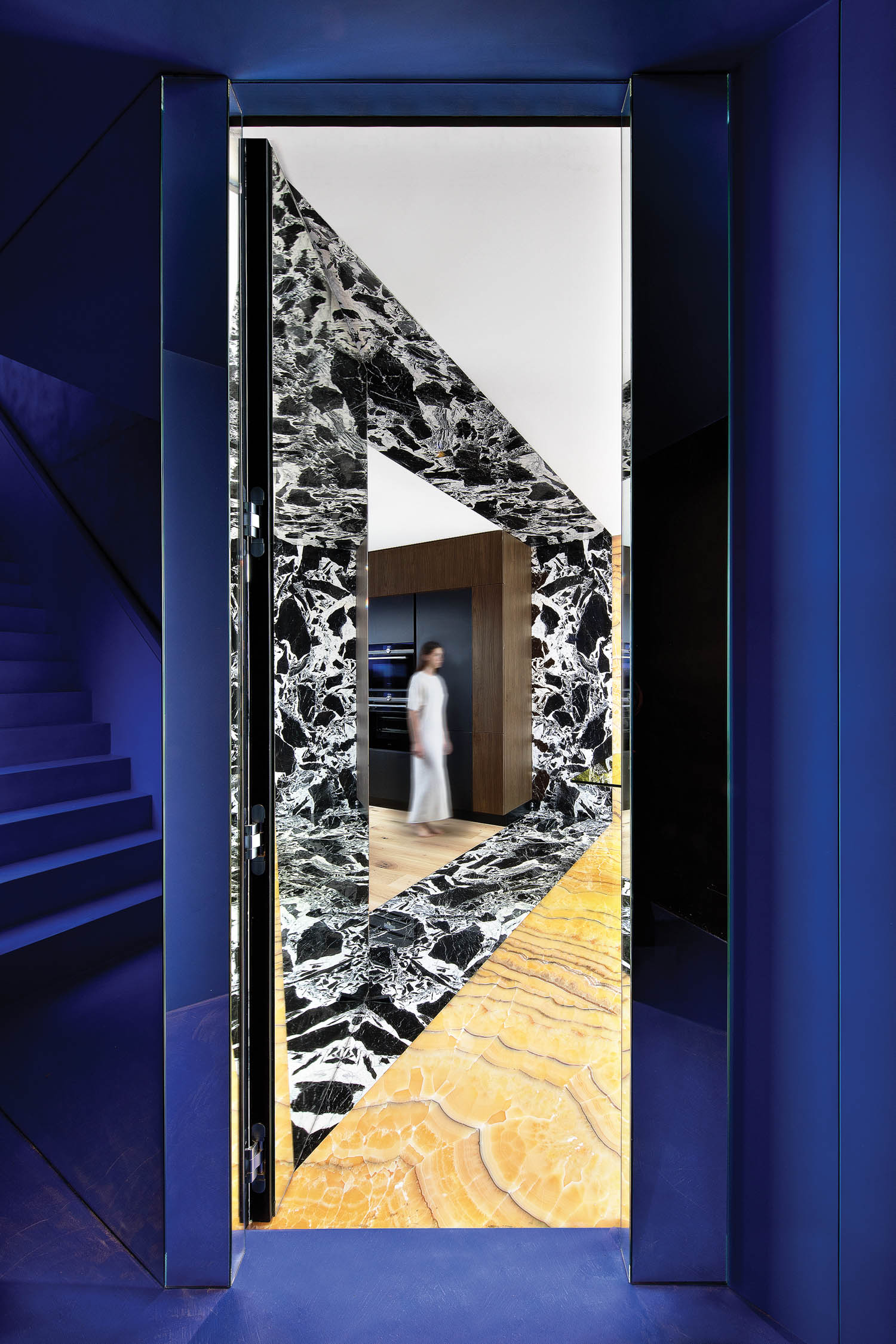 Site: Valencia, Spain
Size: 915 square feet
The local architecture and interiors studio swathed the lower half of this third-generation family apartment, a 1946 fisherman's cottage, in a hypnotic checkerboard of blue-black and off-white tiles, a graphic move that recalls historic facades in the neighborhood and plays off original exposed brick walls and new custom emerald-green furniture.