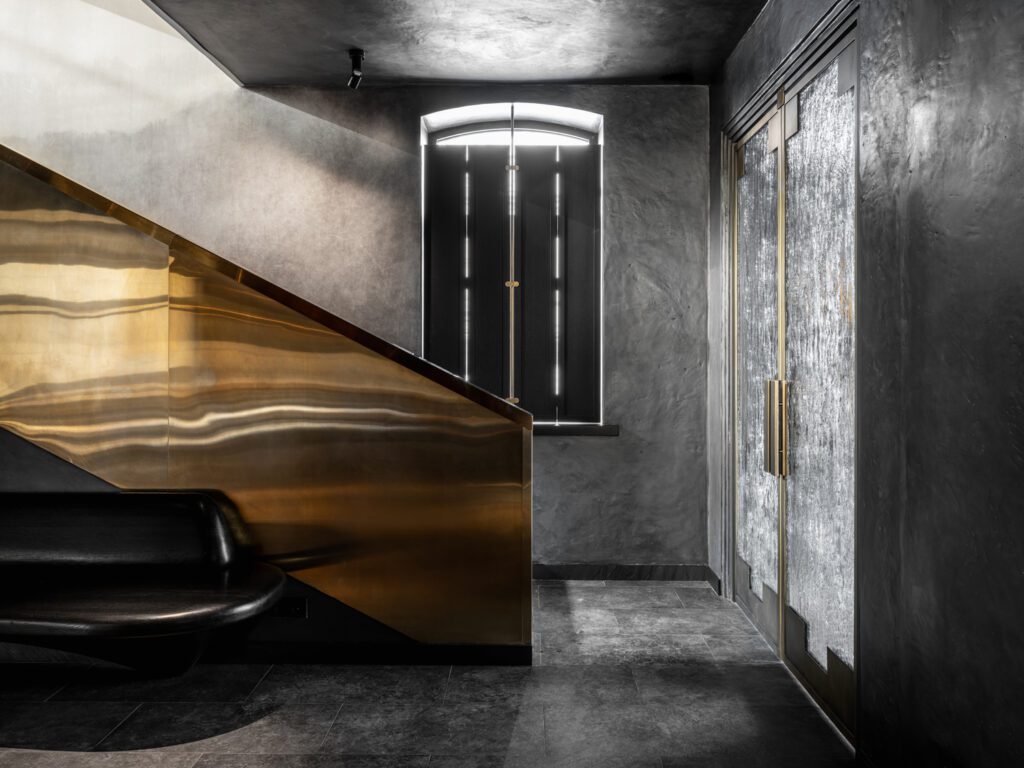 Veter Offers a Study in Contrasts for Artest Restaurant in Moscow
Arkady Novikov has opened some 50 restaurants in Russia and London, along the way becoming one of his country's most successful hospitality entrepreneurs. So when he decided to embark on a new project with chef Atrem Estafev, he wanted to do something different. The result? Artest, a new dining concept designed by Veter as an intimate union of dark and light.
Tucked into a two-story mansion on Moscow's Trubnikovksy Lane, the 2,700-square-foot space is announced with a sculptural bench in the entrance lobby and a brass staircase. Veter founder and creative director Eleonora Pimenova refers to the ground floor as "Dark World;" its 10-seat chef's table seemingly sprouts from the earth, with a base constructed of eight fallen, pickled, and polished tree stumps from the North Caucasus and a slab of wild pear for a top. "The shutters, which bear resemblance to mushroom caps," she says, "trick you into thinking they grow out of the restaurant walls."
The second floor is altogether lighter, with custom furniture in light upholstery gathering around a monumental fireplace. "We wanted to put final touches with calm and subtle objets d'art," Pimenova says, "so we opted for black and white photography by Alexander Guyvoron, a photo artist who takes his pictures in the island of Sakhalin." It's a bright idea for a restauranteur who's had dozens of them.