Villas de Finolhu: 2015 BoY Winner for Resort
Remember the Club Med tag line? "The antidote to civilization." Well, this getaway is indeed that.
The five-star resort, on a 12-acre private island, sets a new paradigm for luxury and, as Yuji Yamazaki says, "radical sustainability." Carbon-neutral status is achieved partially through the photovoltaic panels that, supported by a framework of powder-coated steel, double as a roof for the jetty-breezeway that runs between the rows of guest villas, 52 in total. "The solar panels are treated as architecture," Yama­zaki continues. They also top staff accommodations.
Other buildings include a spa, a gym, and a rest­aurant, all vaguely vernacular yet completely contemporary. Cedar shingles clad the peaked roofs. Exterior walls combine cedar, pine, and oak. Decks are balau, a tropical hardwood.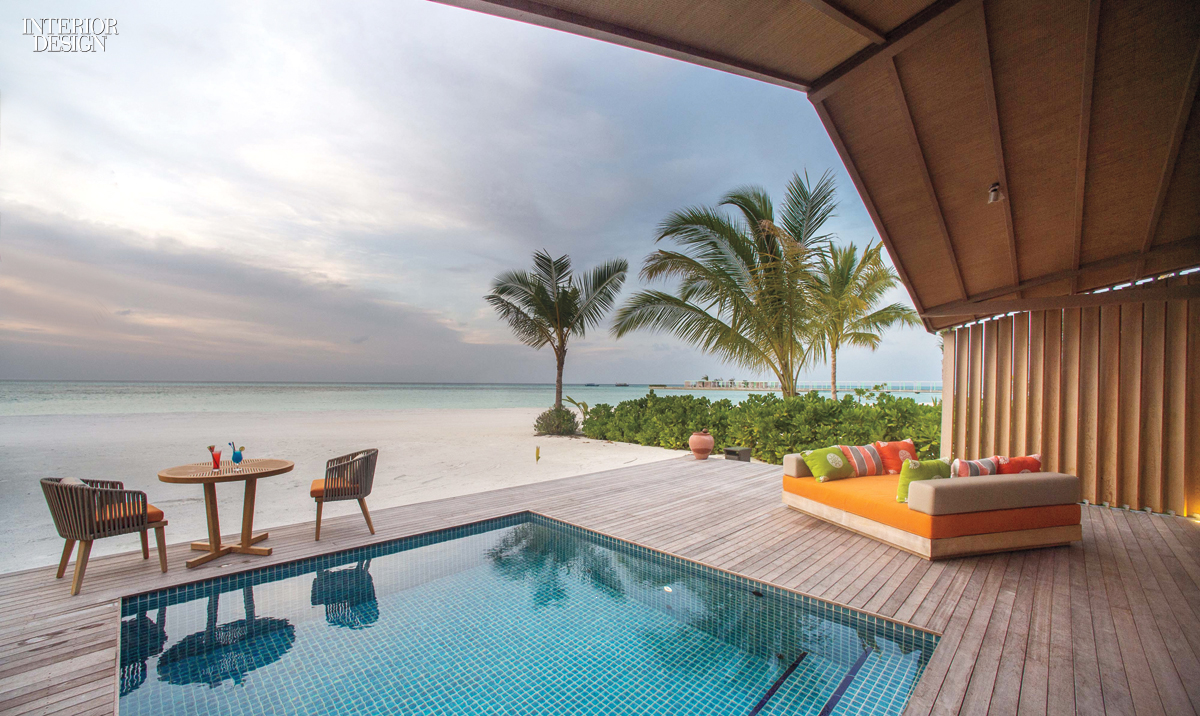 While this project is Yamazaki's first hospitality job, Meriem Hall, who helmed interiors, is a seasoned pro. The villas, tactile with materials and furnishings, offer beds set on platforms for a Japanese feel. She went global for the restaurant, adorning its walls with art and artifacts of far-ranging provenance, reflecting the cuisine. But she stayed local for the bar. Its canoe shape makes seated guests feel like they're afloat in the Indian Ocean.
Photography: Club Med.