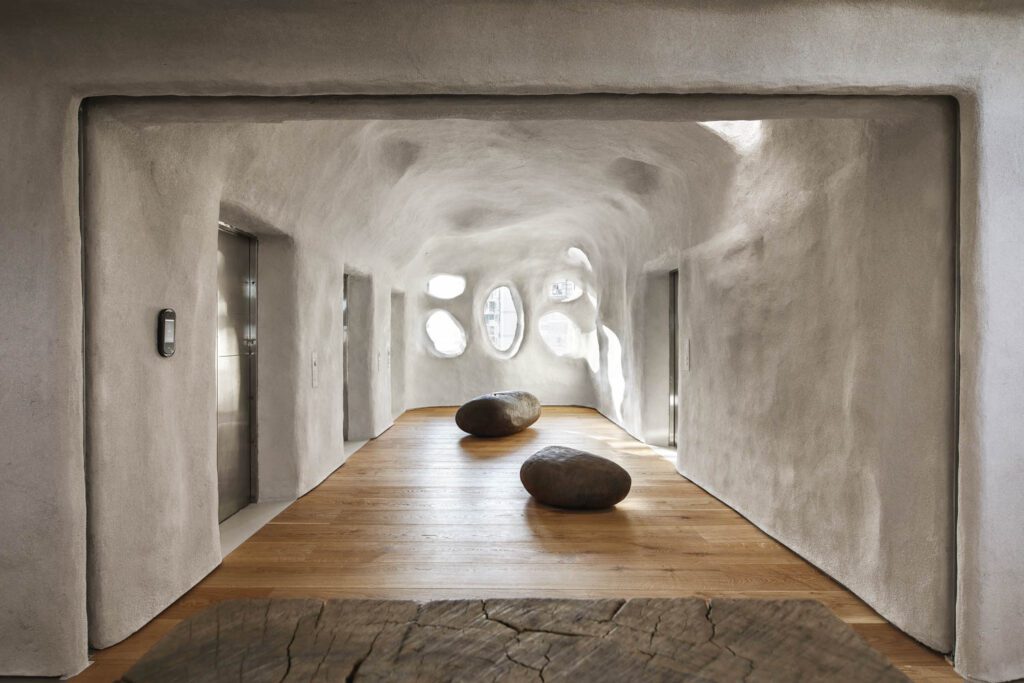 Wanmu Gongfang Designs a Fitness Sanctuary in Xiamen, China
The southeast Chinese province of Fujian was all about quality of life before the term became a thing. While its capital city of Xiamen was a port as early as the Song Dynasty, around the first millennium, its development was more organic compared to the hustle of adjacent Guangzhou. Instead, Xiamen residents prefer to linger over gongfu tea, listen to Fujianese opera, or visit the city's ubiquitous gardens, temples, and beaches. After the city became one of China's special economic zones in the late 20th century, manufacturing, logistics, and financial development transformed its appearance and pushed its population to more than 3 million. Skyscrapers began dominating the landscape, so that today, Xiamen resembles many of its emerging Chinese counterparts. Yet its people continue to seek quality of life even if it's only 1 or 2 hours away from their desks.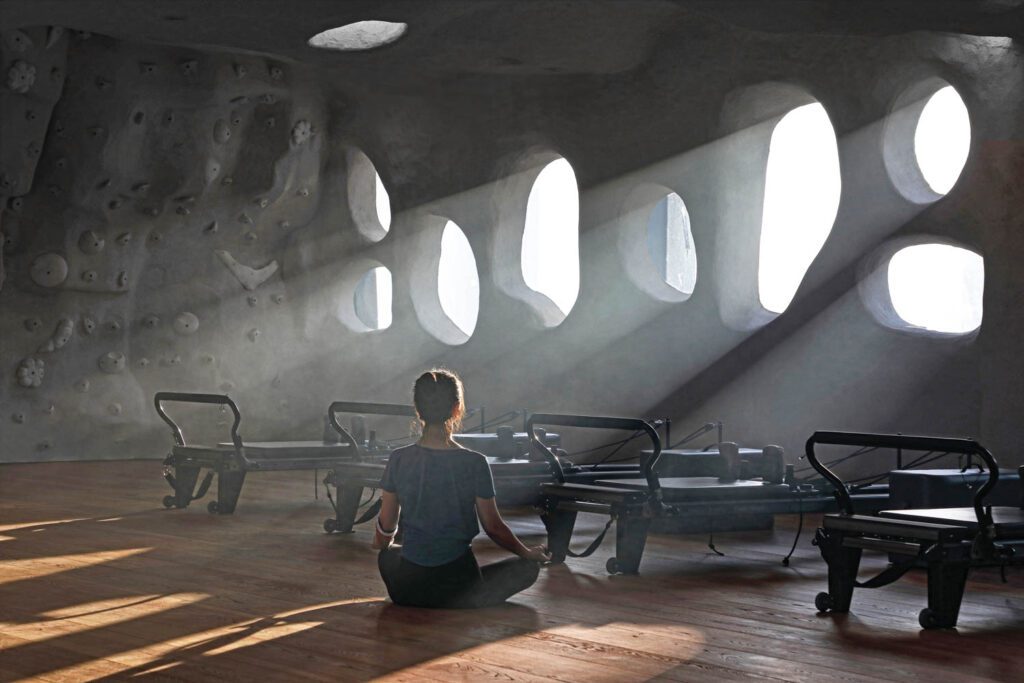 Established in 2013, TT Pilates is more than just a studio offering the mind-body exercise. It also strives to be a haven for people to unplug from the digital world and communicate with their bodies—and each other. Founder Zhang Ting, known as Ting Ting, is a Pilates and Gyrotonic Method specialist. She has two other successful Xiamen studios, in which she provides group classes with no more than eight students as well as one-to-one instruction. For her third, she looked to husband Jinshi Hong, design director of Wanmu Gongfang, to create a cocoon where her students can disconnect despite being in an urban skyscraper. "The studio is downtown, on the 22nd floor of an office tower," Hong notes. "Most of Ting Ting's clients are people who work in the building or live nearby, generally women and a few kids."
The length of the space is oriented westward for students to enjoy the soft glow of twilight as they stretch in the early evening. Those attending morning or lunch-hour classes experience sunlight filtered through organically shaped apertures set within a wall parallel to the glazing. "Pilates requires a quiet, relaxed, and focused atmosphere. But this project is located in the noisy city center, so we created curves," Hong explains. The entire studio is surrounded in a custom natural material made from fine grains of sand and powdered seashells. Its handcrafted finish resembles the undulations of a cave's interiors, with openings in the wall and ceiling for light to dance upon the oak floor planks. The membrane further helps to dampen the city's traffic and evoke a state of tranquility.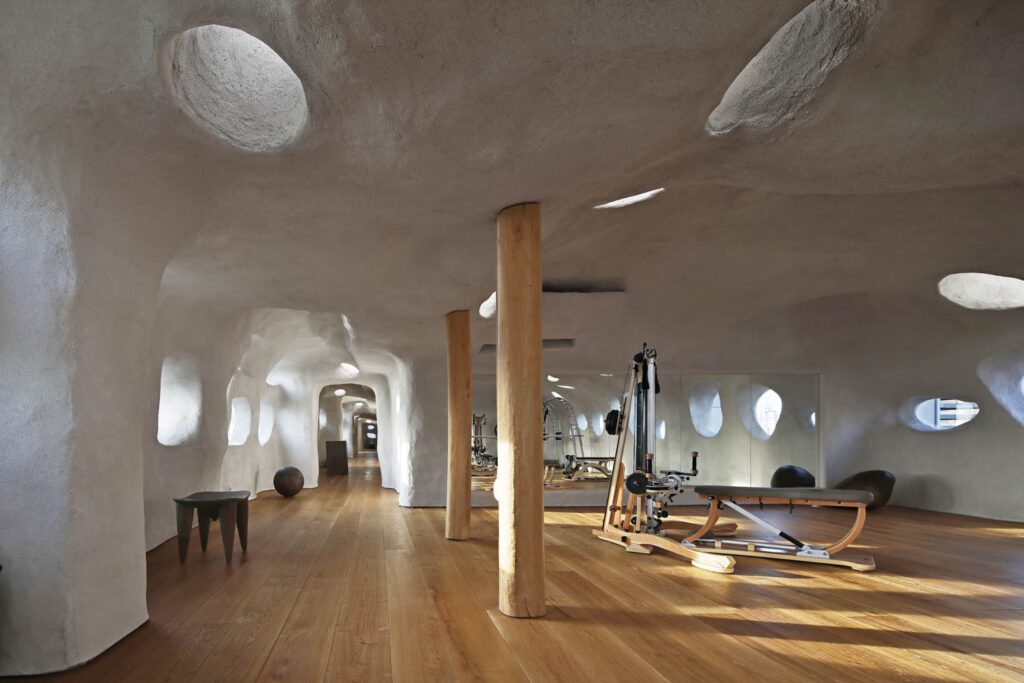 Hong subdivided the nearly 8,000-square-foot studio into three classrooms of varying sizes, with the largest in the center. Buffering the rooms are a series of more intimate spaces starting from the entry by the building's elevator lobby. From there, a shoe-removal area with sculpted wooden seating resembling oversize river pebbles anchors a quartet of private changing rooms. Farther in is a restroom and shower area, a treatment room, and back-of-house offices. The studio's main social hub is the lounge, where Pilates students can congregate before or after class around a generous central island, on beanbag chairs, or outside on an adjoining small terrace.
The classrooms manifest Hong's interpretation of Joseph Pilates's philosophy. Simply put, Pilates is the art of controlled movements to align body and mind. To facilitate its practice, Hong pared down the classrooms for as little distraction as possible. The largest is outfitted with Balance Body Pilates Reformer beds along the floor and Aerial Pilates equipment on the ceiling. At one end of the room is a climbing wall; the other has a mirror for students to check or correct their posture. The next smaller classroom is outfitted with Gyrotonic Method machines, and the smallest is intended for mat-based practice. "Most students use the machines but a few use mats only," Hong says. Dotting the corridor connecting all the spaces are aged wooden pieces that are part curio and part furnishings. "We were inspired by nature in the design of all the loose furniture," he notes. His firm's name, Wanmu Gongfang, by the way, translates to wood fun.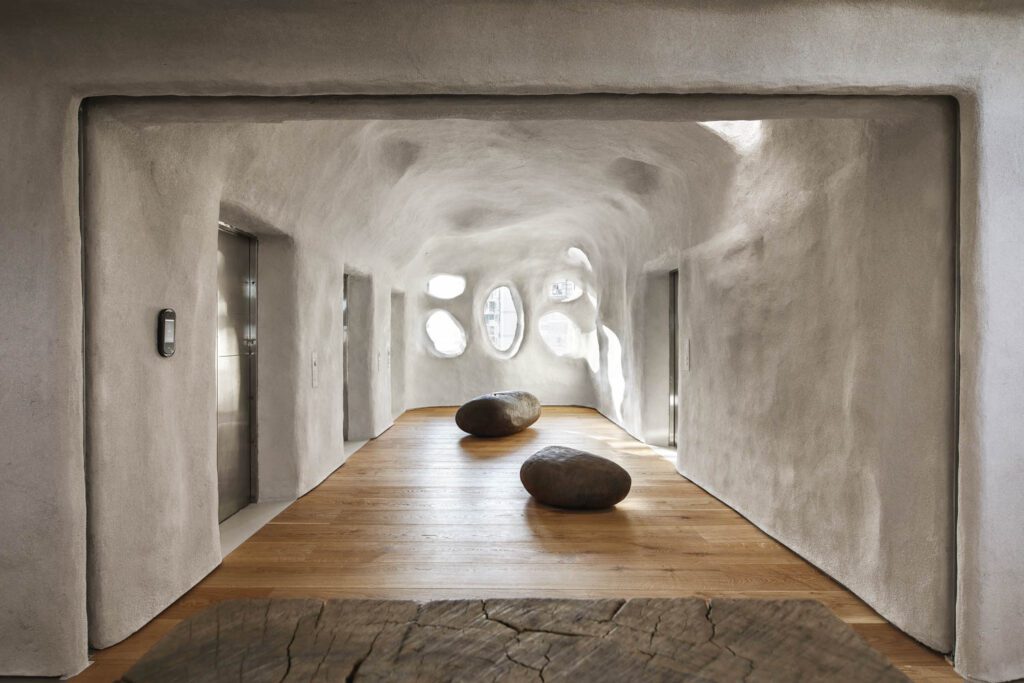 The lounge centers on a long island fronted in oak, topped by white solid-surfacing with waterfall edges, and lined with stools. Behind the island, wall niches in the shape of triangles, circles, and rectangles store teaware and the like while providing visual interest. In a corner, students can gather on beanbag chairs around a low table after working out, or pass through arched openings to the terrace, where a live frangipani tree contributes to fragrant breezes. The only color in the room—and the entire studio—is a lipstick-red refrigerator.
Since TT Pilates opened in 2021, it has experienced relatively minor disruptions due to pandemic-induced lockdowns. "Aside from the studio being closed for a month, when cases rose in Xiamen, we didn't experience any other challenges," Hong says. "But if I could change one thing, I would make the terrace larger."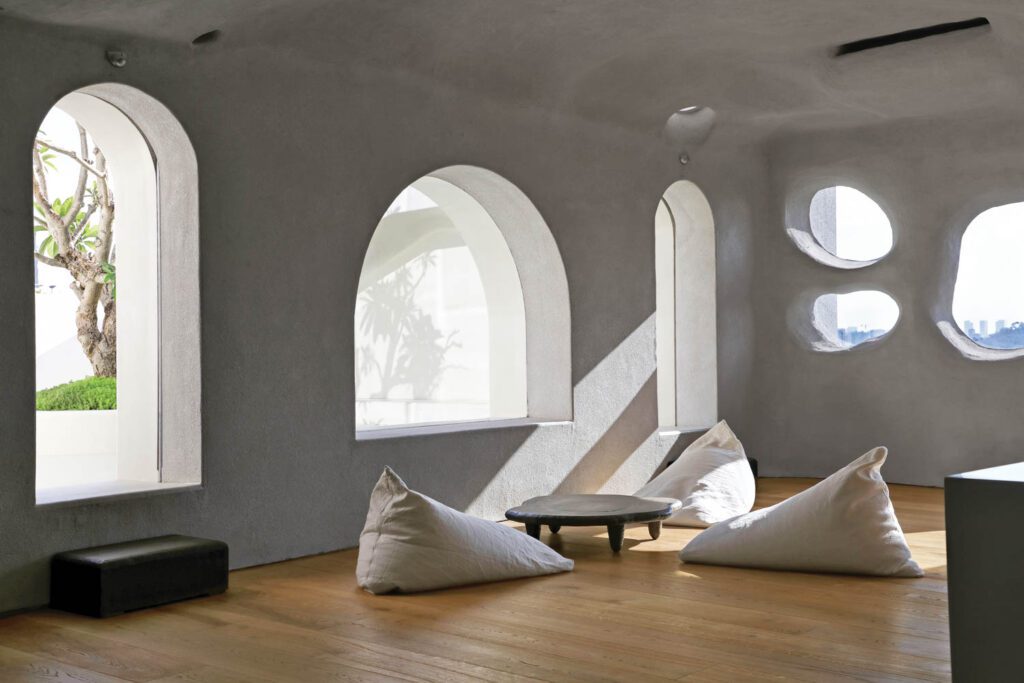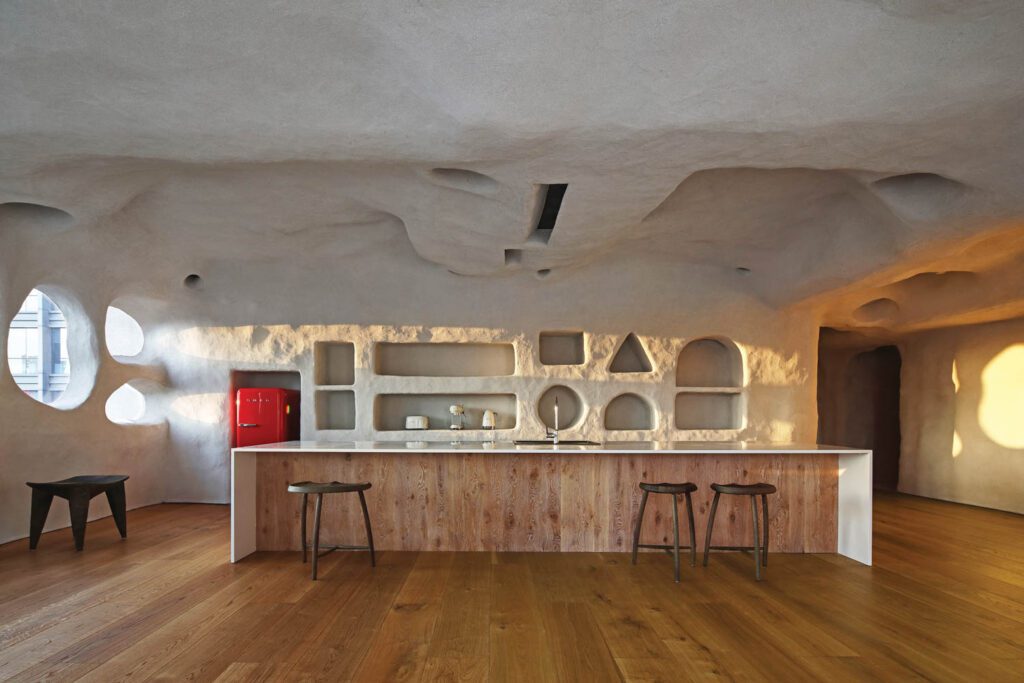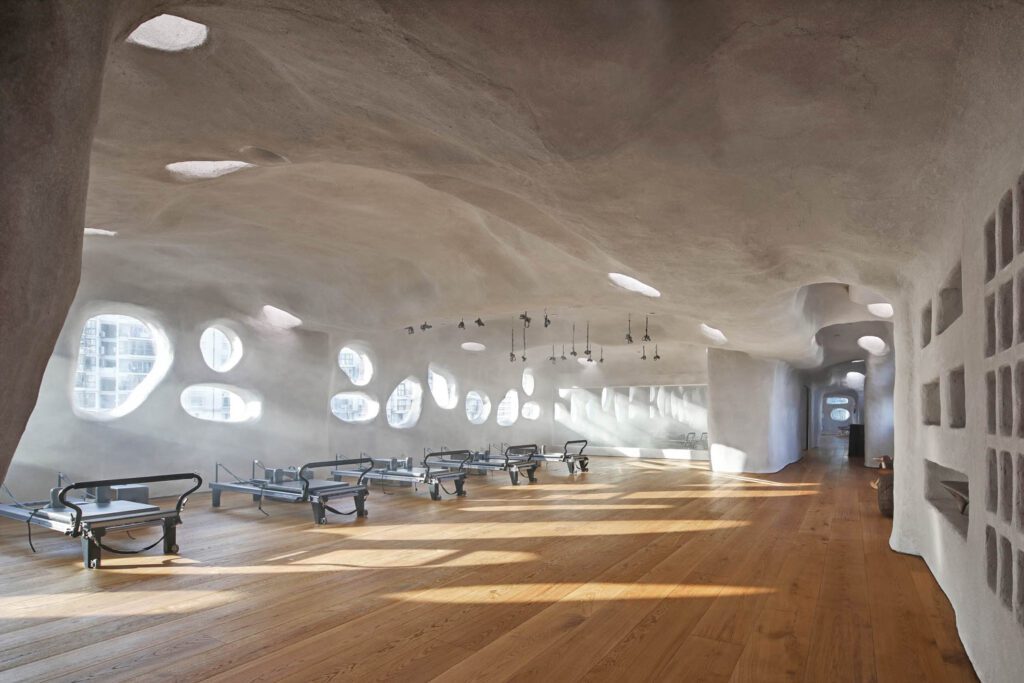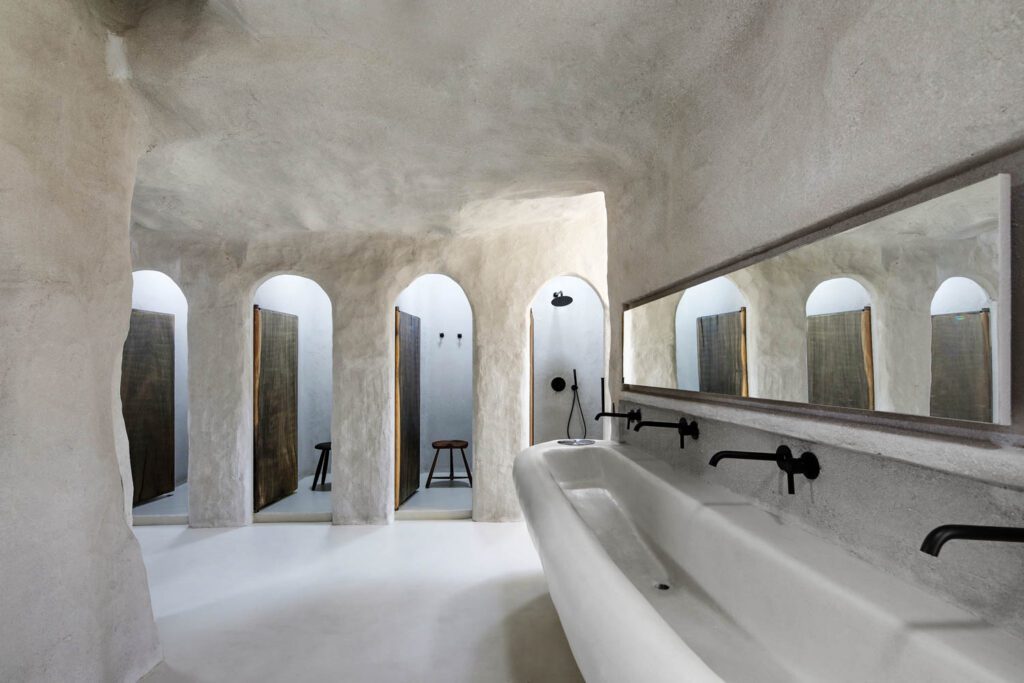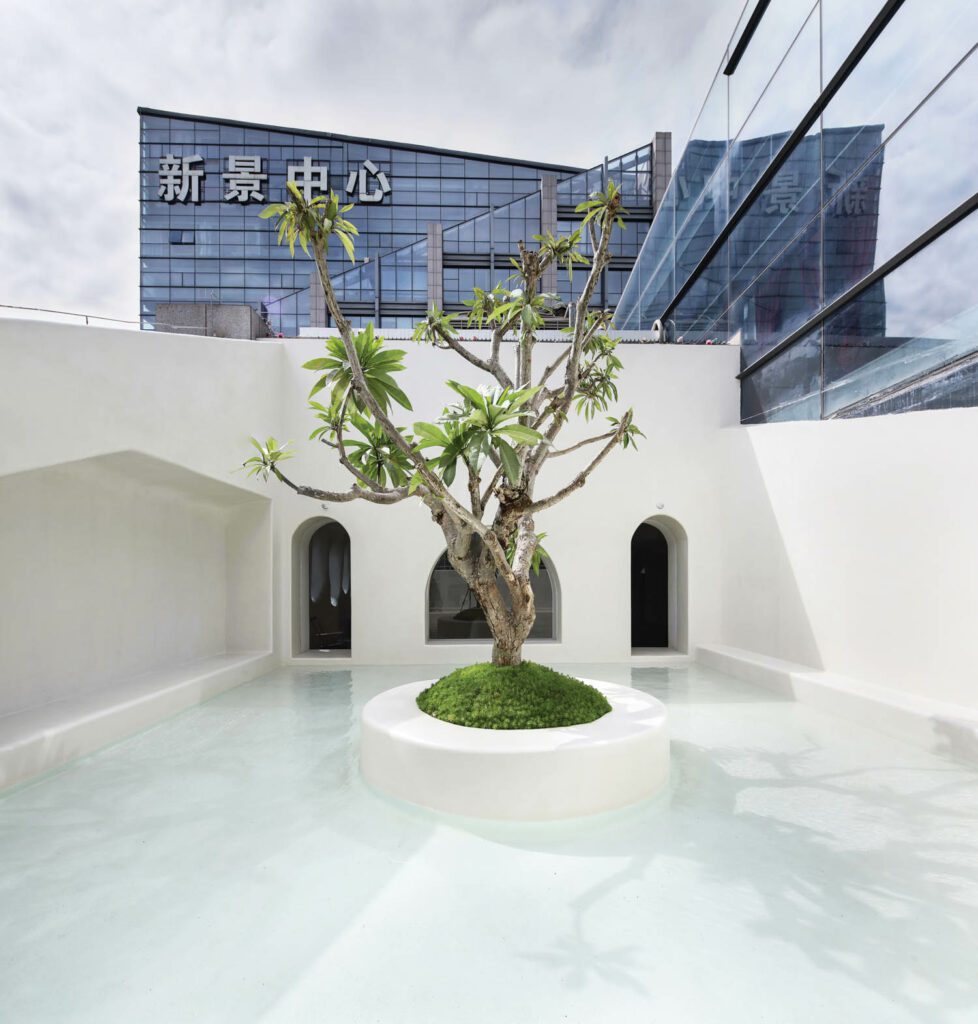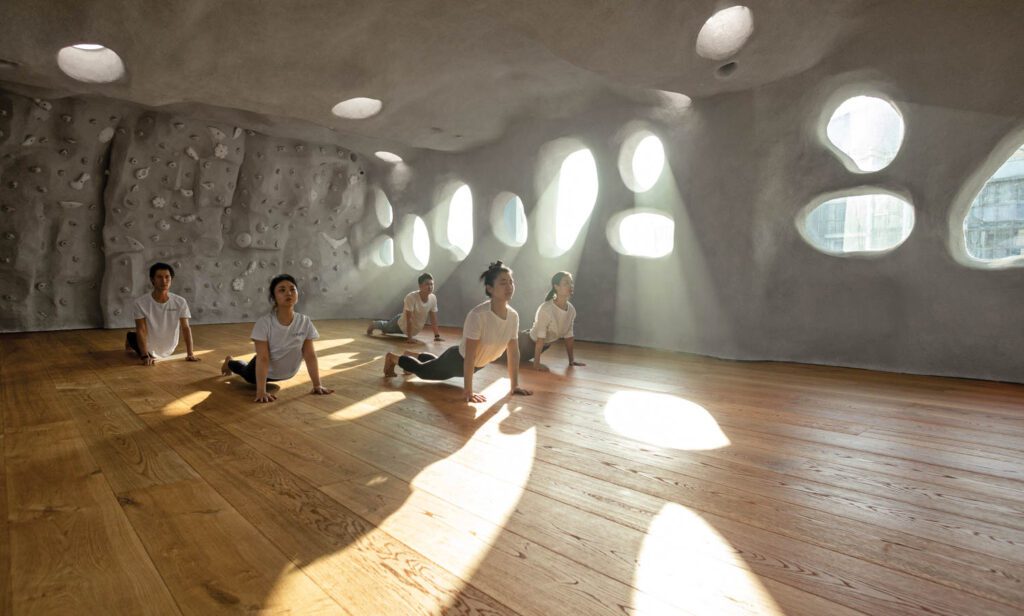 PRODUCT SOURCES
SMEG
: Refrigerator (Lounge)