Whitehall Interiors Gives a New York Penthouse Bursts of Personality
Asked to combine a pair of New York condominium apartments into one investment property, Whitehall Interiors eschewed the inoffensive but lifeless aesthetic common to most developer units. "The client wanted a customized interior with a rich feel," says design principal Karen Asprea, so the firm gave him a penthouse with a lot of personality.
Asprea and architect L. Stephen Hill removed the only demising wall between the two apartments, creating a 4,000-square-foot layout with four bedrooms, 3 1⁄2 bathrooms, a home of office, family room, eat-in kitchen, and formal dining room. "It was a different type of design exercise to create a home for an unknown end user, while still detailing the space in a personalized way," says Asprea. "I found myself picturing a family, imagining their story, and designing for their everyday needs." Classic materials establish a calm base, with jewel-tone pillows, impressionist rugs, and vivid art adding a lived-in feel.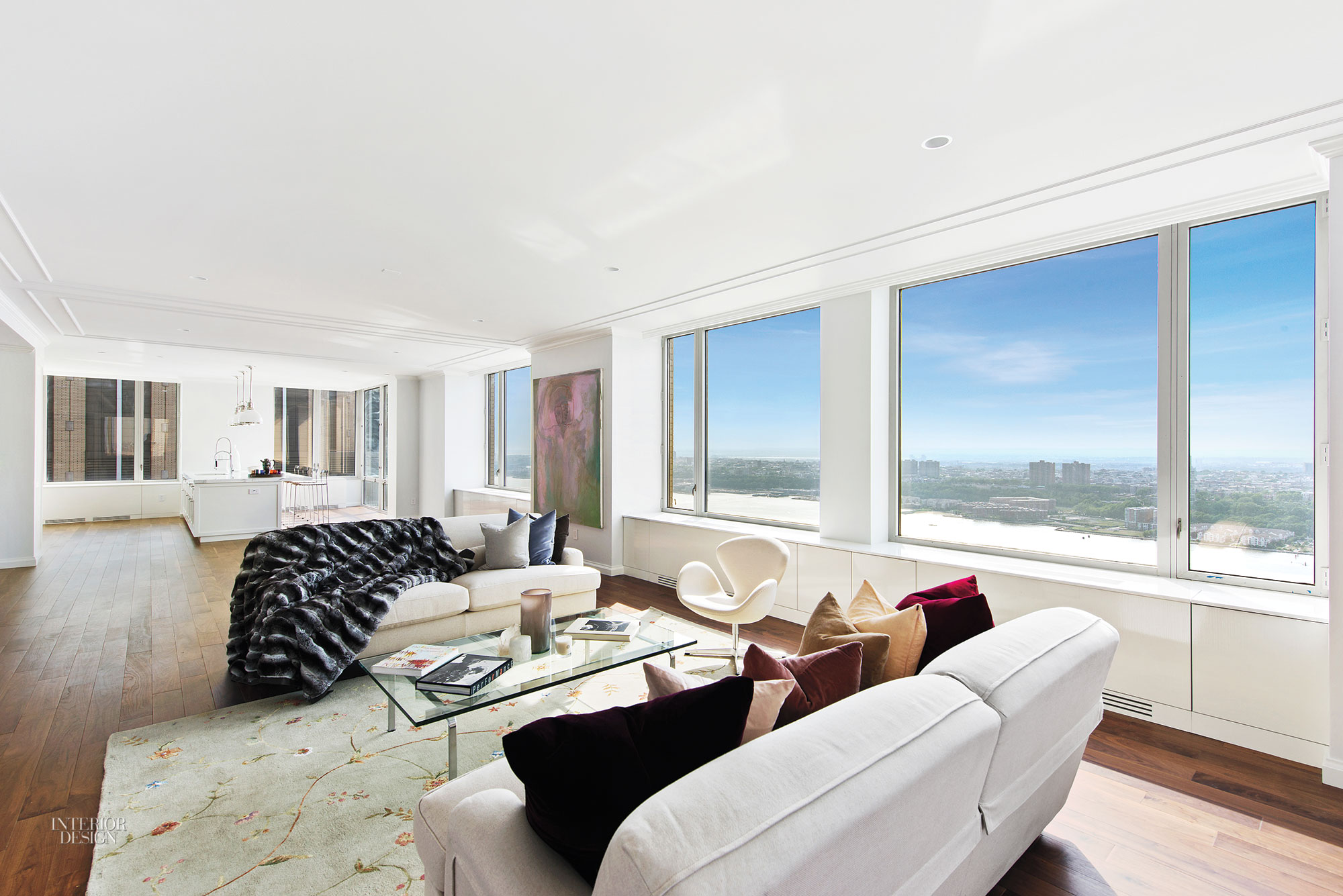 A central challenge was the ceiling height, which the owner deemed too low. Asprea installed molding to trick the eye in certain zones, using a combination of white paints—one bright and glossy, the other soft and warm—on the trim to give it visual depth and create an illusion of added height. The client was so pleased with the results that he nixed plans to sell the penthouse, instead listing it as a luxury rental at the top end of the market.
Project Team: Design Principal: Karen Asprea; Architect: L. Stephen Hill; Project Designer: Stephanie Schroeder.