Workstead's Citrus Club at The Dewberry Takes Mid-Century Modern Tropical
When The Dewberry Charleston opened in 2016, its mid-century modern perfection made the hotel, located in a former office building built in 1964, an instant classic, largely thanks to developer John Dewberry's relentless sourcing of marble from Vermont quarries and furniture gems from Scandinavia. How to top it? With the Citrus Club, a tropical rooftop lounge on the hotel's eighth floor.
Dewberry says the bar's palette, a mix of fruity pinks and cherrywood, was "inspired by my travels, mainly from properties along the Côte d'Azur of France and the Amalfi Coast of Italy, brought to life in collaboration with the design team at Workstead." The Brooklyn- and Charleston-based studio—which helped devise custom blends of terrazzo for the floors and bar and freshen up vintage chairs with cool white vinyl.
It's a serious achievement in retro chic, but Dewberry took pains to ensure a wink here and there, too. "I hand-drew a slice of citrus fruit," he says, "and Workstead had Lite Brite, a studio out of Brooklyn, turn it into a neon sign, which is prominently positioned to be seen upon entering." Truth be told, it's pretty sweet.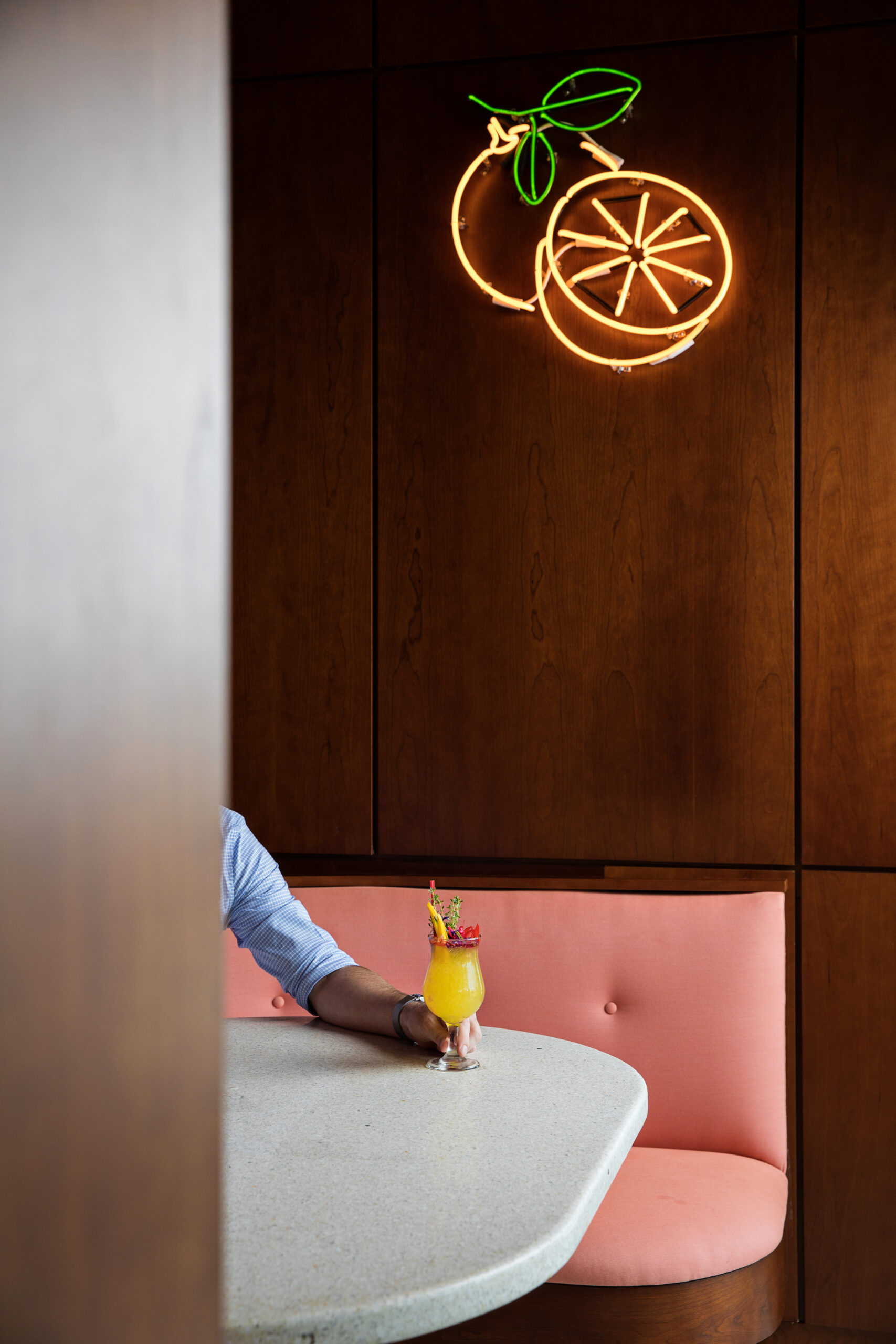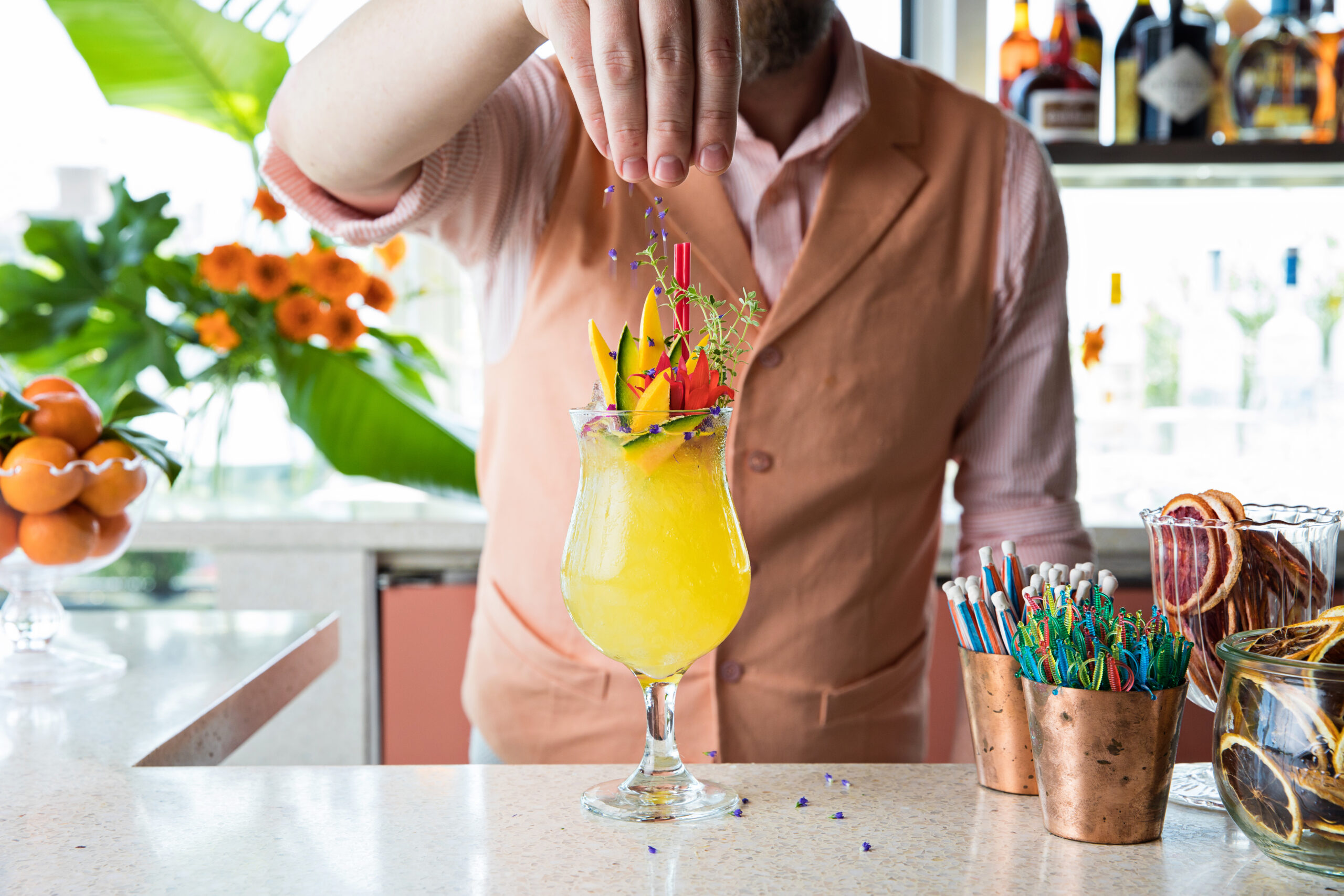 Can't get enough mid-century modern style? Check out Stone Designs' new look for Teads' Madrid office and the hotel Emiliano Rio by Studio Arthur Casas.