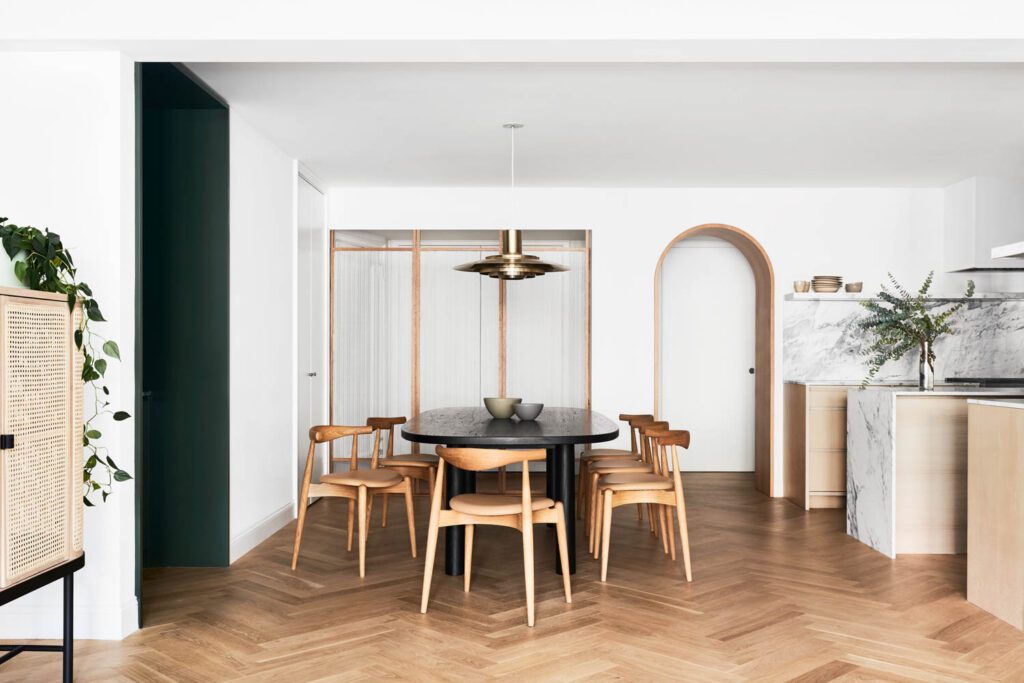 Worrell Yeung Lightens Up a Classic 6 on Manhattan's Upper West Side
The pre-war 'classic 6' apartments dotting the Upper West Side of Manhattan are justifiably beloved for their circulation and organization of space into a sensible sextet. That doesn't mean they can't be improved upon, however. For a family with two kids, Worrell Yeung redesigned an 1,800-square-foot residence of three bedroom and baths into a bright rethink of old and new.
"The apartment, a series of small rooms, had not been updated in nearly 30 years, so everything needed to be replaced," says co-principal Jejon Yeung. While they largely kept cherished molding and plasterwork, Yeung and fellow co-principal Max Worrell did remove walls between the kitchen and dining and living area. The former maid's quarters became an ensuite bathroom for the kids (and a hiding place for new air conditioning). "One design idea early on was to highlight the transition from different spaces—moving from public to more private spaces, moving from dark to light spaces—with shifts in materiality," Worrell says. Thus, a custom wood-and-fabric screen filters daylight from public areas into the entry foyer, and archways lined in dark oak "formally emphasize these threshold conditions."
While the palette is mostly neutral, a custom bar with desaturated dark green cabinets and backsplash and countertop in Verde St. Lucia marble offers a moment of drama. It also connects the interior to the exterior expanse of leafy treetops overlooking the National History Museum, in a clever acknowledgment that the only thing more precious than a classic 6 is one with a view.