Wutopia Lab, a Robot, and Carbon Fiber Make a Monument to Romance in Rural Eastern China
Five architects and designers led by Wutopia Lab founder Yu Ting created Whatslove, a "love triangle" monument in rural eastern China. The installation is comprised of 4 1/2 miles of carbon fiber filament, took 90 hours of construction to build, and stands 13 feet high.
For the Shrine of Whatslove, a permanent installation in Tonglu, China, Wutopia Lab collaborated with RoboticPlus.AI, a digital construction firm, to weave carbon-fiber filaments onto a temporary steel structure using a robotic arm.
Read more: Wutopia Lab Makes Waves With Aranya Visitor Center in Qinhuangdao, China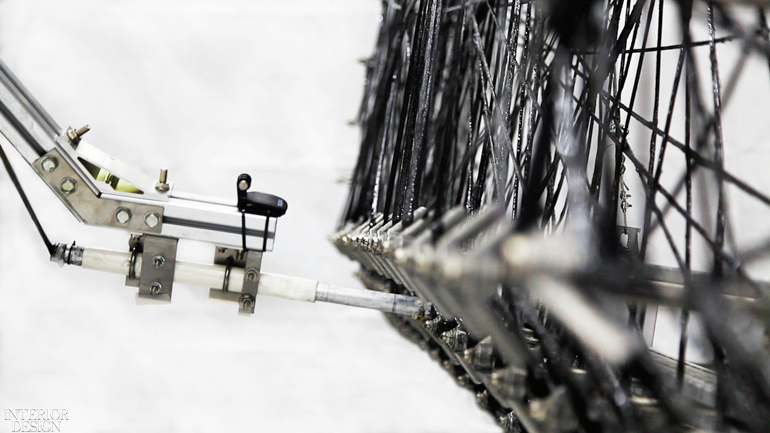 After the carbon-fiber bundles were heated in a custom industrial oven to 176 degrees to strengthen them, the steel structure was removed and the project's five sections were screwed together into a triangular form.
The form was then coated in red thermoplastic.
Sited on the grounds of Fangyukong Guesthouse, a cultural complex approximately an hour south of Hangzhou, the Shrine of Whatslove is bolted to a mirrored stainless-steel plate 13 feet in diameter.
The shrine interior accommodates four people.
Although the installation is not designed speci­fi­cally for weddings, one is planned there in September.