An Award-Winning Cinema by One Plus Partnership
One Plus Partnership design directors Ajax Law and Virginia Lung are arguably the world's premier cinema designers. They've masterminded more than 80 of them (and won Interior Design Best of Year Awards for five), with each as bold and idiosyncratic as the next. Although typically modern, their latest, a 45,000-square-foot cinema in the Shaanxi Province's capital city of Xi'an, was sparked by nostalgia for analog film.
As a teenager, Lung worked at a photo-processing shop and was intrigued by the way film negatives produce their inverse color—or complement on the color wheel—once developed into a positive image. That sparked the red-and-green and black-and-white complementary hues animating these interiors. The striking lobby is reminiscent of Georges Rousse's perspective art: From certain angles, one sees only red or only white. "It was especially difficult to achieve here because there were so many objects to coordinate," Lung notes. That includes a slide, the playfulness of which continues with candy cane–striped tubes for kids to climb and circular seating resembling a camera lens.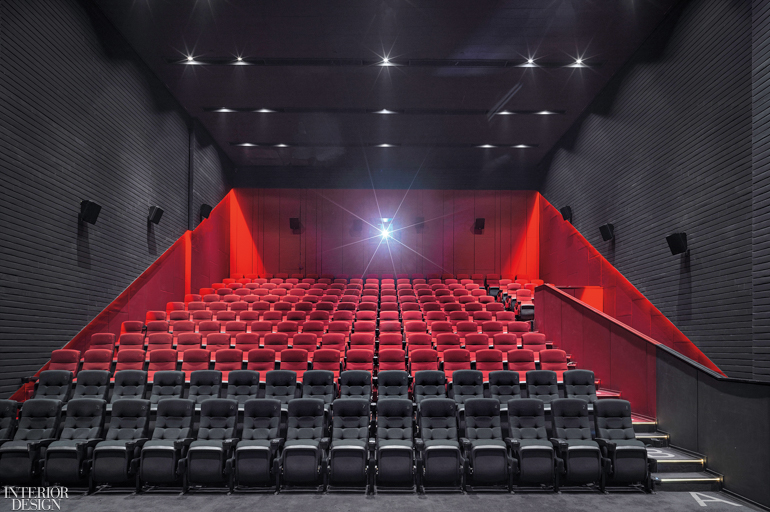 > See more from the December/January 2020 issue of Interior Design