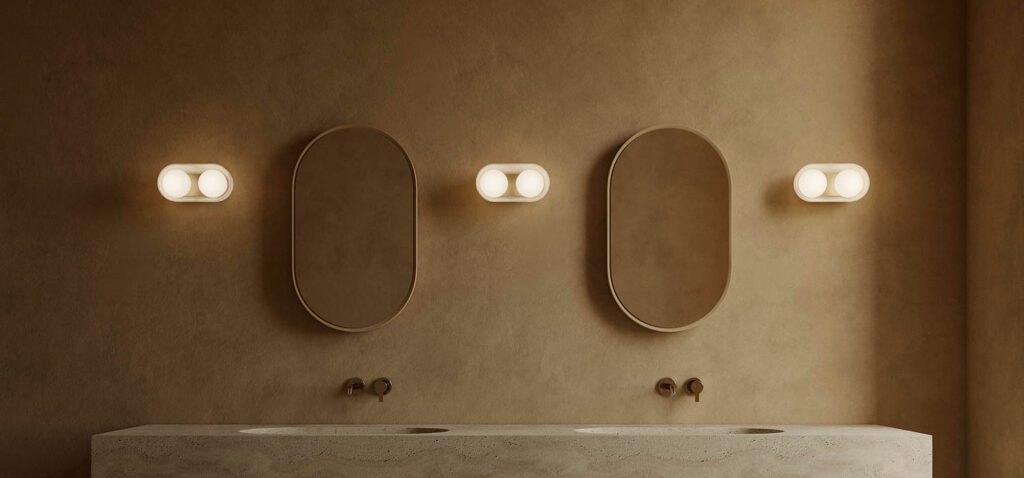 10 Questions With… Alejandro Campos and Joel Rojas of Bandido
Cofounded by Alejandro Campos and Joel Rojas, Bandido is a design studio to watch. Working in collaboration with local artisans, the Puebla, Mexico-based team views lighting design as a means to promote wellness. An array of sculptural sconces, pendants and table lamps (plus a table and three models of credenzas) reflect the team's meticulous design approach, guided by the exploration of materials and the desire to honor the richness and traditions of Mexico with a contemporary eye.
Bandido, which translates to "Bandit" as a nod to the pair's playful spirit, recently released new pieces in their DBH 02 collection that reflect their creative ethos. Here, they share how their work reflect the textures and flavors of Mexico, what it's like working in 16th-century hacienda, and what's next.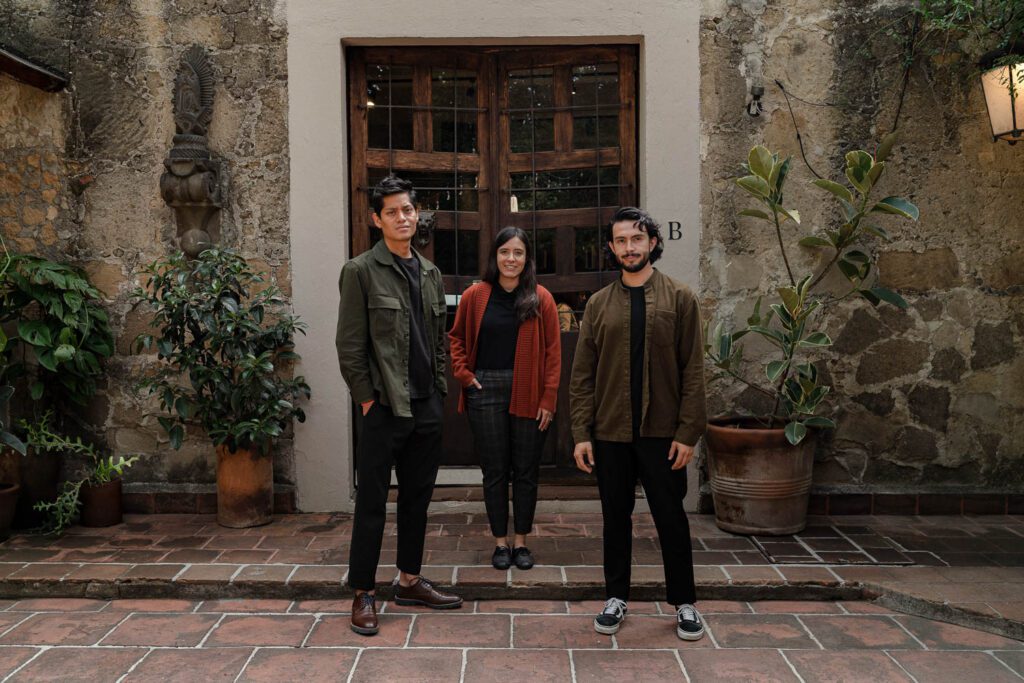 Interior Design: How and when did Bandido start?
Alejandro Campos and Joel Rojas: We launched Bandido in April 2016 following a university project that gave us the opportunity to develop our first lighting product. It was the CTR 02 Table Lamp. This experience showed us how light could transform atmospheres, spaces, moods, textures and materials. In June 2017, Ana Martinez joined us as an associate partner.
ID: What is the concept behind Bandido?
AC: We seek the duality of light and shadow and we are always inspired by how light can be transformed by nature. With our team, we want to design and produce high quality products that can transcend time and generate a circular and local economy through the different artisanal and semi-industrial processes.
ID: What characterizes your products?
JR: We are constantly exploring and combining materials, as well as looking for those special characteristics that make them express their nature, history and composition. Mexico is rich in textures, flavors, aromas, colors and materials. We want to reference the context and country in which we live.
ID: Can you describe your workspace?
AC: Our office is nestled in a hacienda from the 16th century in the Mexican city of Puebla. With its garden and big trees, it is a peaceful and harmonious place that invites you to admire the beauty of things in the middle of an urban environment. Ten minutes from the office is our workshop, where all our pieces are produced and assembled in an atmosphere filled with creativity and experimentation.
ID: What is the concept behind your new DBH 02 collection?
JR: We started to work on the DBH lamp as an exploration of forms through the use of metal. We have just launched additions to this series, which comprise a new version of the original pendant that is now made in onyx, as well as a sconce in three different sizes (small, medium and large). The DBH 02 lamps are made of brass, onyx and opal diffusers. The visual result is harmonious, serene and dynamic at the same time.
ID: What was the source of inspiration behind the DBH 02 collection?
AC: The inspiration arose during a lighting test that we did with onyx in which we discovered various attributes of this material. For example, we realized that onyx is capable of transmitting light through its body and composition; and that it absorbs light and merges with it while giving a feeling of calm.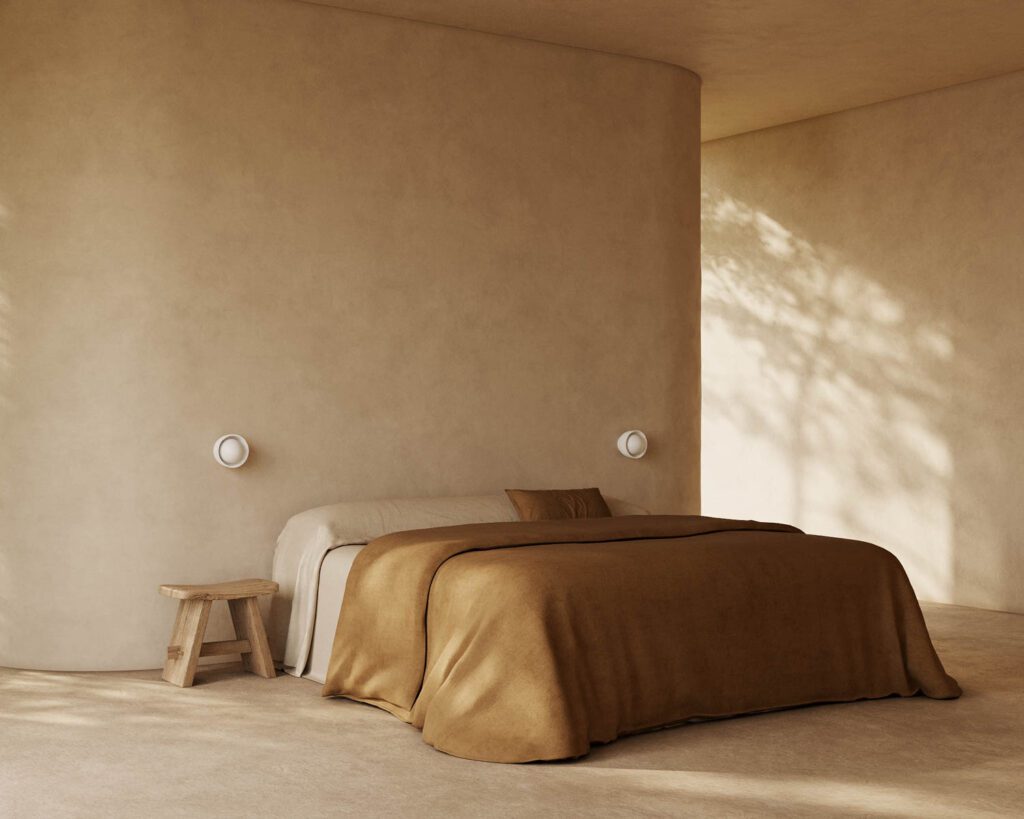 ID: What makes this collection unique?
JR: Through the uniqueness of the veins and colorations of onyx, every lamp tells its own story and showcases the hand of the craftsmen who worked on the piece. The subtle way light is naturally absorbed and transmitted also characterizes this collection.
ID: Do you usually work with artisans?
JR: Yes, and for the DBH 02 family in particular, we collaborated with craftsmen in the small city of Tecali de Herrera, in the State of Puebla (tecali in Nahuatl means 'house of Stone'). Their knowledge of curving the rigidity of onyx has been perfected throughout time and passed down through generations here.
ID: What is your creative process?
AC: The first step consists in defining the type of product to develop, the timeline and the budget, which results in a brief. Then we start to investigate and explore the different materials, processes, characteristics, sizes, type of lighting, etc., before choosing a look and feel. To work on our creative ideas, sketches and 3-D are essential. Once done, the engineering phase is launched to finalize how the product will be followed by a prototype. The validation phase allows us to confirm costs, material suppliers, timeline, quality standards and supply chain. Last but not least, the pieces are produced, reviewed and packaged for their commercialization.
ID: What are your upcoming projects?
AC: In a few weeks, we will launch new additions to our Aura collection with the launch of a table lamp. Our series Templo will also grow soon (by the end of the year).