10 Questions With… Beatrice Girelli

An accomplished and innovative force operating out of Los Angeles, CA, Beatrice Girelli—born, trained, and mentored in Italy—has brought subtle, bespoke sophistication to luxury hotel projects across the globe. She and her 16-person firm,

Indidesign

, have lent their environmental expertise to a strong collection of hospitality projects—including the

Grand Hyatt Singapore

,

Grand Hyatt Kuala Lumpur

,

Hokulani Waikiki

,

Hilton San Francisco

,

Hyatt Regency Monterey

, and the

Palace Hotel

in San Francisco—ensuring that no two projects tell the same story. Here, she offers her take on team building, client-keeping, and her distinctive marriage of Italian training and SoCal lightness.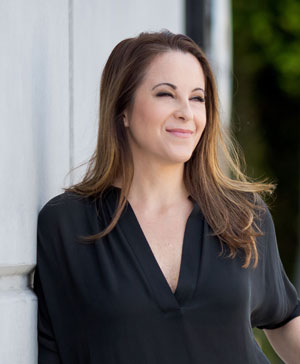 Interior Design: The world of high-end hotels is one of the most competitive, ever-evolving branches of the design world. What has guided you through the industry?


Beatrice Girelli: I was always drawn to hospitality design, but I fell into it almost by accident when I started working for a German company based in Munich that specialized in luxury retail—Dior, Tiffany, and Porsche Design were among our clients—as well as luxury hospitality. I stayed in Munch for some time and eventually relocated to London, helping them transform a small marketing office into a real design office.


ID: Hyatt, Hilton, the Palace… These are very coveted hospitality clients. Why do these brands turn to you, and since they do: What are today's most discerning hospitality clients asking for and expecting?


BG: Personal attention to the project, and tailored services. We spend our days crafting experiences for people away from home and try to apply the same hospitality philosophy to the way we interact with the client. Our boutique size allows us to focus completely on the client's needs and project objectives and we are always available. Our principals don't disappear into the background after the project agreement is sealed.


ID: What are the traits you seek in the professionals that are hired at Indidesign?


BG: We look for talented, curious, and hardworking individuals with a flexible personality. We like individuals that are ready to jump from task to task, who are interested in being involved in all aspects of the design process. We've created a very collaborative environment and being open minded, courteous, and available are key personality traits that we look for. If you can get easily discouraged Indidesign is not the place for you.


ID: What does it mean for you to design from Los Angeles? California-based architects and designers do some of the most interesting and free work out there…


BG: I was born, raised, and educated in Italy, where we have been taught that every architectural gesture has to confront itself with its surroundings and history. The "genius loci" is a concept embedded in our DNA and it has been difficult but liberating to move past the "pre-existing condition" syndrome and find design opportunities in an environment that is not as heavily structured. I think that the lack of heavy historical boundaries and traditions make Southern California an ideal destination for many artists and designers, looking for a lighter and more creative approach in their work.


ID: Your work is far-reaching, in terms of locales and in concept. What guides you and your team on a creative level?


BG: In crafting a language for each project we draw inspiration from different factors. We invest significant effort in understanding culture and capturing subtle shades that are relevant to the place; some decisions are still made more instinctively, while others are the result of our research and methodology that leads us to develop a narrative for the project.


ID: What kind of projects are currently on your firm's plate that are broadening or bringing new dimension to your portfolio?


BG: We have a very interesting range of projects on the board that include new constructions as well as historical properties, high-rises, and smaller boutique properties. We're working on a renovation of the Palace in San Francisco for Starwood, which is a beautiful, privately-owned building. It has this beautiful, turn-of-the-century landmark room called the Garden Court—a landmark within a landmark. With this project, our job is not to modify but to capitalize on the historical features of the room. We're using the Palace's rich details, beautiful ceiling heights, and great original features, and refreshing the property. We're also working on the public areas of the Knickerbocker in Chicago, which has a historic ballroom that is really wonderful. The question we pose to ourselves is, "How do we inject a sense of current design within this beautiful shell to make the property even stronger?


ID: What architecture and design conventions are the most fun to throw out the window?


BG: In relation to our industry: That bathrooms are for bathing, bedrooms for sleeping, and restaurants for eating. We're taught austerity in Italy—everything is a sign, and one has to tiptoe around preexisting conditions. That can be seen in the propriety and cleanliness and balance of furniture and product design. It has taken me some time to break that habit.


ID: Socially conscious and sustainable practices are on the industry's mind. In what ways do you push your staff to be at the forefront of environmentally sound creativity?


BG: We like to train our team to think of all design as sustainable. Ideally in the future there will not be a need to identify a specific architectural or design product as green, because design and architecture will be sustainable practices at their core.


ID: What inspires you today, and how does this differ from your early-career or pre-career inspiration?


BG: I have always been curious of all things new. Therefore my source of inspiration has always been broad ranging—from art to music, from fashion to graphic, literature, nature, and so on. My taste has changed though, and evolved. For years I was always very attached to an image of pristine museum quality, modernist design and architecture, which I have left behind to make more room for layering, mood, and imperfect beauty.


ID: What are the great opportunities and responsibilities of professionals in the architecture and design world today?


BG: Architecture is always a responsibility, because it is imposed on the community. You can decide whether to visit a museum or not, but you cannot avoid the buildings along your commute from home to work. As far as opportunities I believe that integrated technologies and augmented reality will change the way we interact with built environments.