10 Questions With… Busk + Hertzog
With its transition away from functional efficiency and towards lounge environments and soft seating, the homey office trend has been firmly established—yet to be truly successful, these workspaces should also be emotionally stimulating. That's according to Flemming Busk (pictured, right) and Stephan Hertzog (pictured, left), principals of Busk + Hertzog. After founding their design studio in 2000 in Copenhagen, and following a stint in London, Busk, who is Danish, and Hertzog, who is German-Norwegian-Danish, relocated to Lisbon, where they spend their time carefully crafting office furniture for the likes of +Halle, Studio TK, and Softline.
Nienkämper is perhaps the award-winning studio's most ardent fan. Over the past seven years, Busk + Hertzog has designed 15 products for the Canadian office furniture manufacturer. The Belle lounge chair, which Nienkämper launched at commercial design event NeoCon in Chicago this past June, is among the latest additions to that list. Interior Design sat down with the Scandinavian designers to learn more about the new lounge chair, what a Dane might bring to your house if invited to a dinner party, and why Portugal.
Interior Design: Could you tell us a little about the Belle lounge chair?
Flemming Busk: With Belle, we return to the ethos of our Danish design heritage—referencing Arne Jacobsen and Verner Panton—and combine it with the design language of soft sculpture for which our studio is known.
Stephan Hertzog: The clear, clean lines are the reason Belle stands out. There are simply no add-ons as the design is cut back to the bone.
ID: What else have you completed recently?
SH: At NeoCon 2019, in addition to Belle, we launched two additional products for Nienkämper. The Plexus conference table is available in 25 wood finishes. The Gateway Height Adjustable Media Wall table is an electrical, adjustable executive table and mobile, cable-free work environment. That's an addition to our successful Gateway Collection. With Studio TK, we launched a product line called Havn (sofas and lounge chairs), which have very characteristic features including a moulded seat back and wooden frame. For the Danish company Softline, we launched three products this year: Baixa, a lounge chair where the middle part of the back continues to a smoothly shaped armrest; Nuuk, a versatile side/dining/meeting chair on a swivel base; and Cut, a big round ottoman with asymmetric 'cuts.'
ID: What's upcoming for you?
FB: For Nienkämper, we are working on new additions to the Gateway product line in order to accommodate more work situations and layouts. We are also in the phase of evaluating prototypes with a new client in South Asia, which will be a completely new concept for both the client and the market.
ID: In what kind of home do you live?
FB: I live in central Lisbon in a building on the two top floors with a roof terrace. I'm surrounded by a big mixture of prototypes, finished designs, and furniture I just love from other designers. I have always admired Tom Dixon's Pylon chair so for my 50th birthday I gave myself two for my bedroom. Outdoors, I have our own True Love seating. I also have our Didi and Hannah chair in my living room combined with Arne Jacobsen's Egg chair and our sofa system Noa. The shape of Hannah just makes me happy every day and is very true to how we design.
SH: I split my time between central Lisbon and Tenerife in the Canary Islands. I have a mixture of my own pieces in homes in both places, as well as those of other designers, and bits and pieces from my travels and my family. For my roof terrace in Tenerife, Nienkämper made a special version of a round Gateway table fitted with a maple top, which looks stunning. In my library, I have our upholstered Havana chair and I just love sitting in it because it is so comfortable and from there I have a wonderful view to my terrace, the mountains, and the sunset.
ID: How do you think your childhood or formative years influenced your design thinking?
FB: I come from a working-class background where money was very tight—so if I wanted something I had to invent or make it myself. That childhood process taught me to keep it clean and sharp. I think this was my starting point for the very clean and pure design identity that our studio represents today.
SH: I grew up spending half of my time in my mother's workshop, where she designed and produced women's clothing. She always worked boldly with colors—that is something that I have taken on and one of the reasons why I feel very comfortable working with colors and fabrics.

ID: How do you think the Danish design culture has influenced your design thinking?
FB: The Danes are very good at using design in public spaces, something that educates you about quality unconsciously. Children from my generation and onwards have grown up with Arne Jacobsen chairs and tables in public schools, as well as architect-designed bus stops, cutlery, and city halls.
SH: In Denmark, design is part of the culture and the national identity. Instead of bringing a bottle of wine or flowers to the host at a dinner party, we're known to bring a little design object—like a bottle opener, lemon squeezer, or a vase.
ID: What inspired the move to Lisbon?
SH: After five years in London we needed a break from the hectic big city life. Lisbon is a fantastic Southern European lifestyle mixed in with flavors of Brazil, Africa, and Asia—in part due to Portugal's colonial past. This makes for a very unique place. While there's a much slower pace than London, it's still a city full of diversity, with a constant new offering of fancy restaurants, museums, and quirky shops. Lisbon is a very comfortable, stimulating, and healthy place to live—all of which benefits our creative state of mind.

ID: Is there a person in the industry that you particularly admire?
FB: For his way of thinking and concise design, Poul Kjærholm had the biggest impression on me as a design student.
SH: I particularly like Patricia Urquiola's use of patterns and colors and approach to stitching and sewing details in upholstery.
ID: What are you reading?
FB: I am reading "Cape Cod Modern: Midcentury Architecture and Community on the Outer Cape." I bought this book some years ago after a vacation there. It's about mid-century architecture and community on the Cape, and I thought it could give me some insight on building a vacation house…time will show if it does.
ID: Do you have a secret you can share?
FB: The restaurant Prado in Lisbon is one of my favorites. The interior by Arkstudio reminds me of Scandinavia and the food is modern Portuguese, which brings to mind the new Nordic kitchen—so somehow I get the best of my old and new countries.
SH: The Fundación Guayasamín Museum in the capital of Ecuador. Oswaldo Guayasamín was one of Latin America's most important artists. Apart from a building with a beautiful view over Quito housing many of his most important works, you will experience his social conscience and empathy for the most vulnerable in the poorest parts of the world.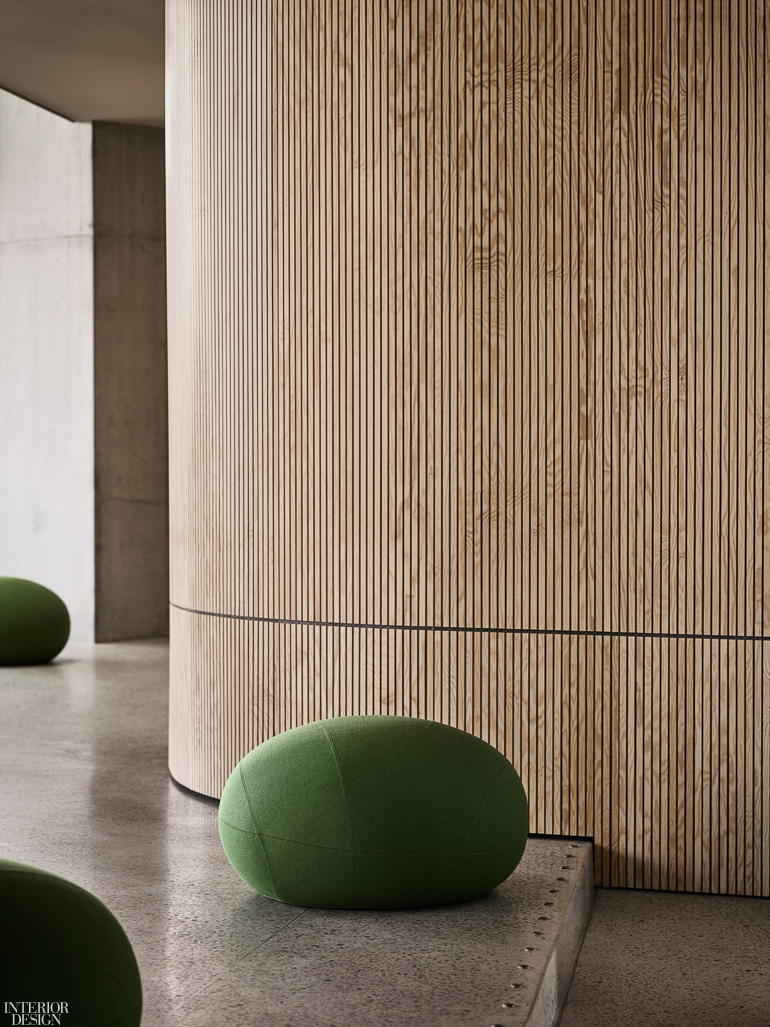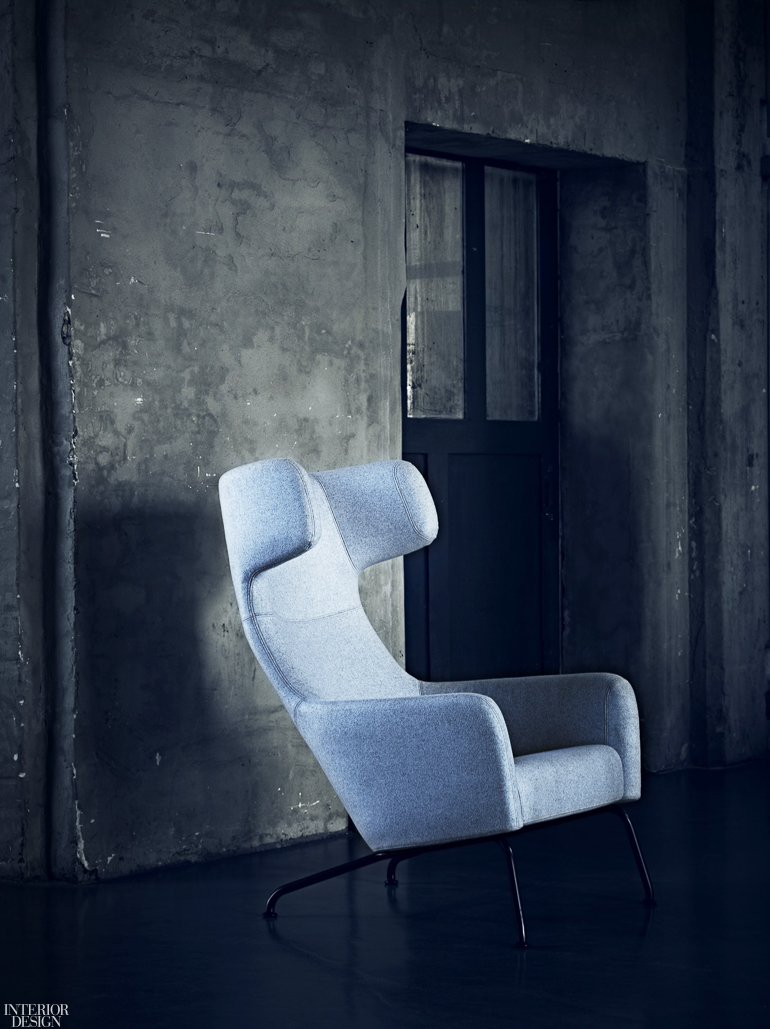 Read more: 10 Questions With Thomas Bentzen