10 Questions With… Christine McGrath Breuer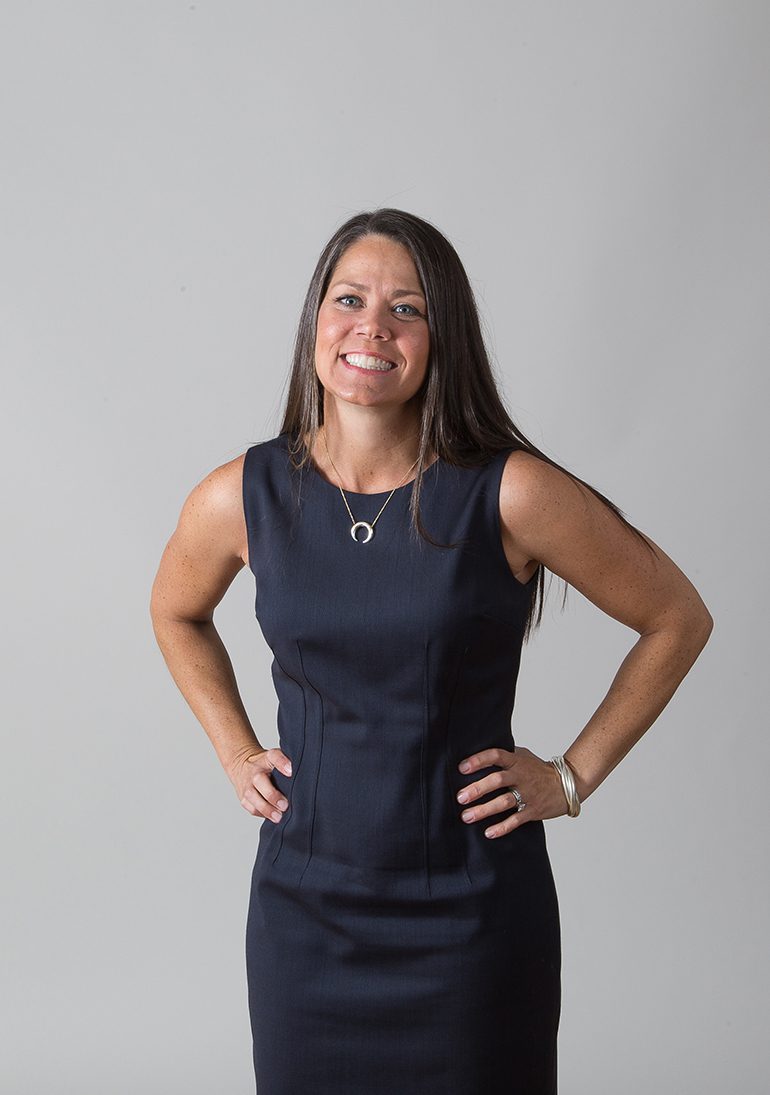 Her Midwest roots run deep. Christine McGrath Breuer, principal at Valerio Dewalt Train, is Chicago-born and a practicing architect in the Windy City office of the generalist firm. Like the studio, she does it all. Sure, that means financial services workplaces like those designed for Balyasny Asset Management in San Francisco, New York, and Chicago. Sure, that means the education arena with academic and student experience spaces for Walsh College in Troy, Michigan. And, yes, she also delves into the showroom, brand-building sector with an expansive customer experience center for Whirlpool in Chicago. But she brings something new and arcane to the table with Chicago's Omega Yeast. Who knew that production facilities, including a bona fide lab, for that vital component of beer and ale, craft and otherwise, would fall within the purview of a major U.S. design firm? At the same time, McGrath Breuer is involved with the Architecture, Construction, and Engineering mentor program. With COVID came a pivot to her leadership role in VDT's research endeavor, Beyond C-19. And, of course, Interior Design was curious about this multi-tasker's efforts to remain creative and connected.
McGrath Breuer, AIA, earned a Bachelor of Architecture degree from the University of Illinois at Urbana-Champaign and a Master of Architecture from MIT. Following her stint in Cambridge, Massachusetts, she returned to her native city, where she now lives in an Oak Park red-brick colonial home with her husband and three children, ages seven to thirteen. Post-pandemic, she looks forward to re-connecting with favorite haunts: the residential blocks of Old Town, the financial district on South LaSalle Street, and, of course, the inimitable Lake Shore Drive.
Interior Design: What are some of the significant takeaways from Beyond C-19 research?
Christine McGrath Breuer: I was involved in the "work" typology, so here are some ideas. Future workplaces may introduce the role of a chief medical officer, [who will be] HIPPA trained. Adaptive architecture, including air filtration, can help mitigate disease spread. Wearable technology will assist in health tracking and contact tracing during a pandemic.
ID: How are you staying creative and connected?
CMB: Prior to the pandemic, I was accustomed to intense days, and even evenings, filled with back-to-back meetings. To ensure I am staying connected, fostering authentic relationships, remembering to mentor, and allowing for spontaneous conversation, I opt for video meetings over phone calls, and I email with colleagues and industry friends.
To stay energized and sharp, I get outside multiple times daily: exercising, playing sports with my kids, and tackling tough yard work. I read more, cook more, and hope to take up piano and guitar.
ID: How are you learning now and what are your particular concerns?
CMB: A silver lining to the pandemic is the incredible depth and breadth of intellectual discourse and exchange happening in our industry. I dial into webinars constantly. I take notes and often do independent reading and research following such presentations. The absence of industry events and extracurricular activities for my children has afforded me more time to read. The drawback is the lack of spontaneous connections you make when you're at events.
ID: What constitutes best practices now?
CMB: Being empathic, agile, respectful, informed, and kind.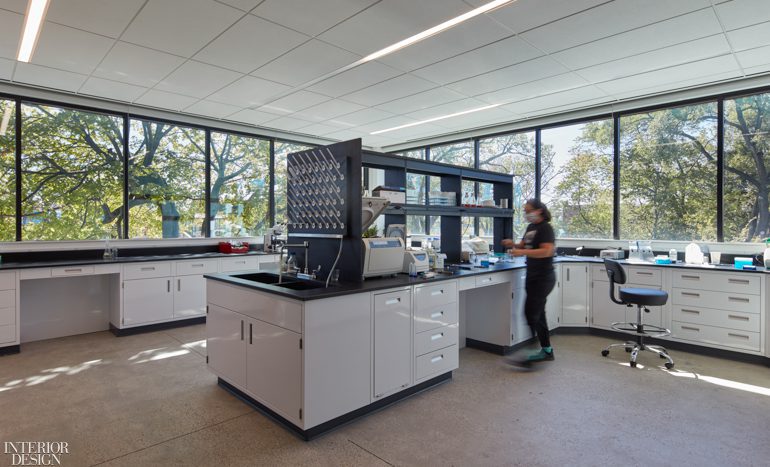 ID: Let's turn to Omega Yeast, a hybrid warehouse, manufacturing, and research facility vested in science. How did the commission come about?
CMB: Through a friendship. Born in an apartment in the late evening hours, the company was a start-up in the truest sense. After getting their footing, Omega leased a small space in the loading dock of an old warehouse on the city's northwest side. It didn't take long for them to need more space. Struggling to imagine how they would expand, one of the founders called an old college friend, who was a project manager at VDT. Within days we were hired. My first client call went like this: "There's a building next to our current space. We'd like to buy it and move in by year's end." This type of scrappiness is right up our alley, and we enjoyed every minute of the process.
ID: What was the scope of your work? Particular challenges?
CMB: It was mostly focused on two buildings: the interior renovation of an existing 9,800-square-foot brick and timber warehouse; second, the construction of a 13,800-square-foot, steel-framed, two-story manufacturing and research facility.
Our largest challenge was the first phase's time frame. For the second project, the program was never fully fixed, and the science, equipment, and processes evolved continuously over design and construction. Sheltering in place impaired the fabrication, delivery, and installation of equipment, especially with systems coming from overseas.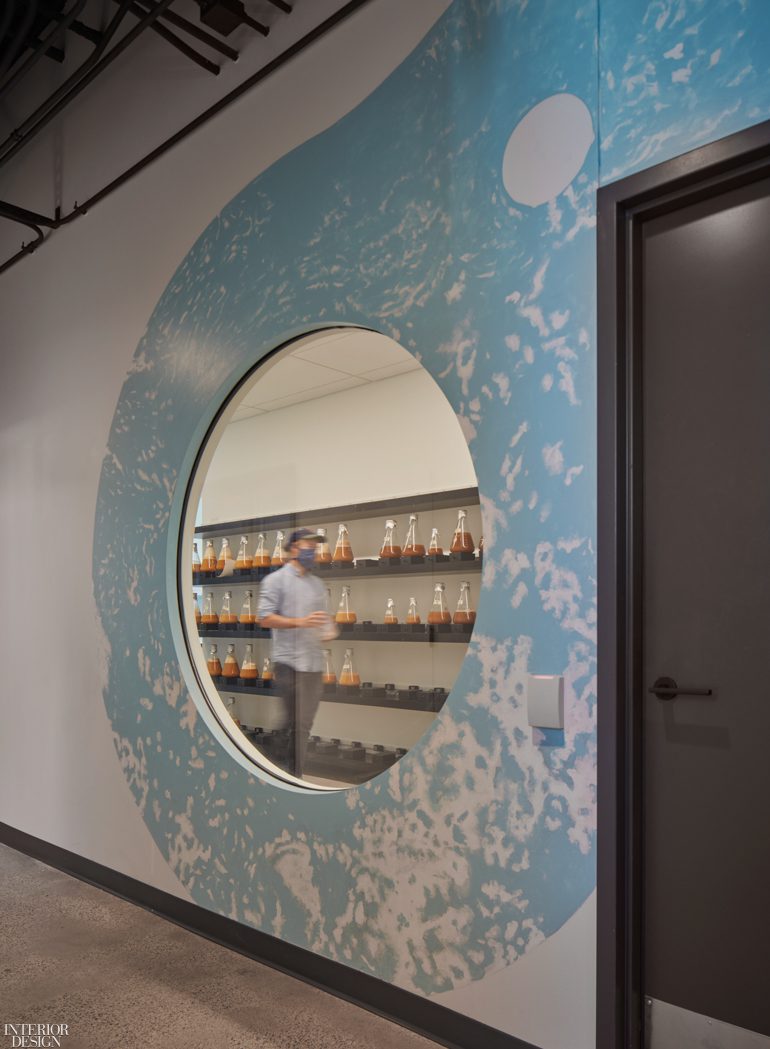 ID: About work, what was the "aha" moment when you knew architecture and design would be it for you?
CMB: Although I had never taken a drafting class of any kind, architecture was always in the back of my mind. During college, I was immersed in my father's family business, a craft carpet and tile company. I worked with customers on the showroom floor, met with contractors, and constantly visited homes under construction. My "aha" moment came in a Fine Arts figure-drawing class during freshman year at University of Illinois. It struck me that I yearned for something with more structured problem solving. Shortly thereafter, I committed to architecture and never looked back.
ID: Tell us about your involvement with ACE. Some past undertakings and what's happening now?
CMB: ACE's mission is to diversify the architecture, construction, and engineering industries and to create opportunities for communities often neglected. In 2015, I joined the board. As members, we play a fundamental role in fundraising and act as champions for our mentors, who volunteer their time to educate and inspire local high school students. Midway through last year, we pivoted to a remote platform. Our firm's team placed second in the national Construction Industry Round Table design competition. Moving forward, we're transitioning to a virtual mentoring program of sketching sessions, 3D modeling tutorial, rendering forums, structural coordination meetings, and construction site visits.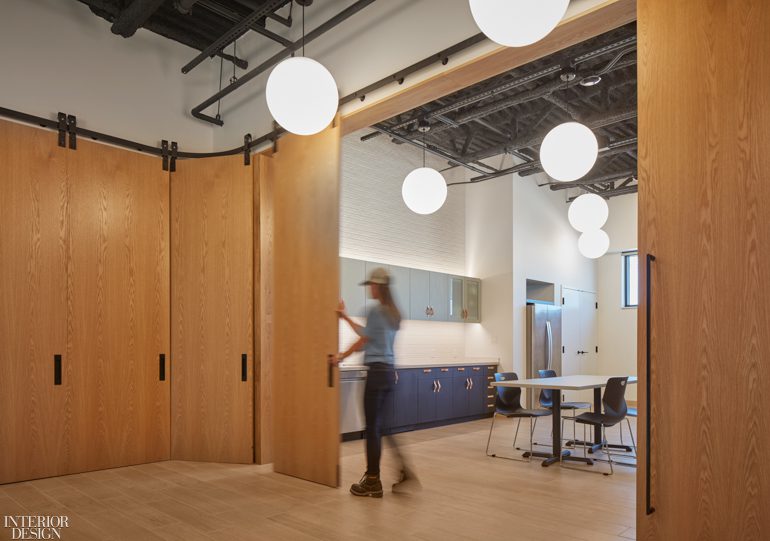 ID: Speaking of mentoring, does VDT have a program for the next generation?
CMB: Yes, VDT has a formal program. I'm working with a fabulous young designer. By staying connected to those younger than me, I gain tremendous insight into being a better leader.
ID: What's in VDT's pipeline?
CMB: We're especially excited about the INVEST South/West initiative proposed by the city of Chicago. The mayor has allocated more than $750 million to develop 12 disenfranchised neighborhoods on the South and West sides and commissioned the Chicago Architecture Center to help promote design excellence throughout the redevelopment. We're ecstatic to be one of the firms shortlisted and able to serve our community. We also have new institutional and adaptive reuse work.