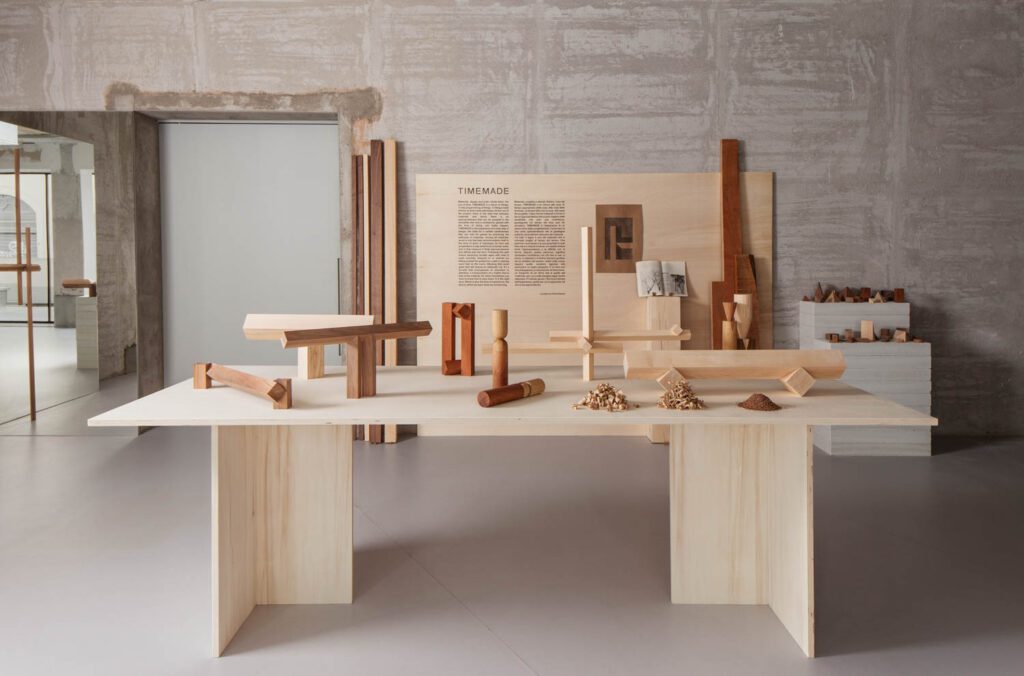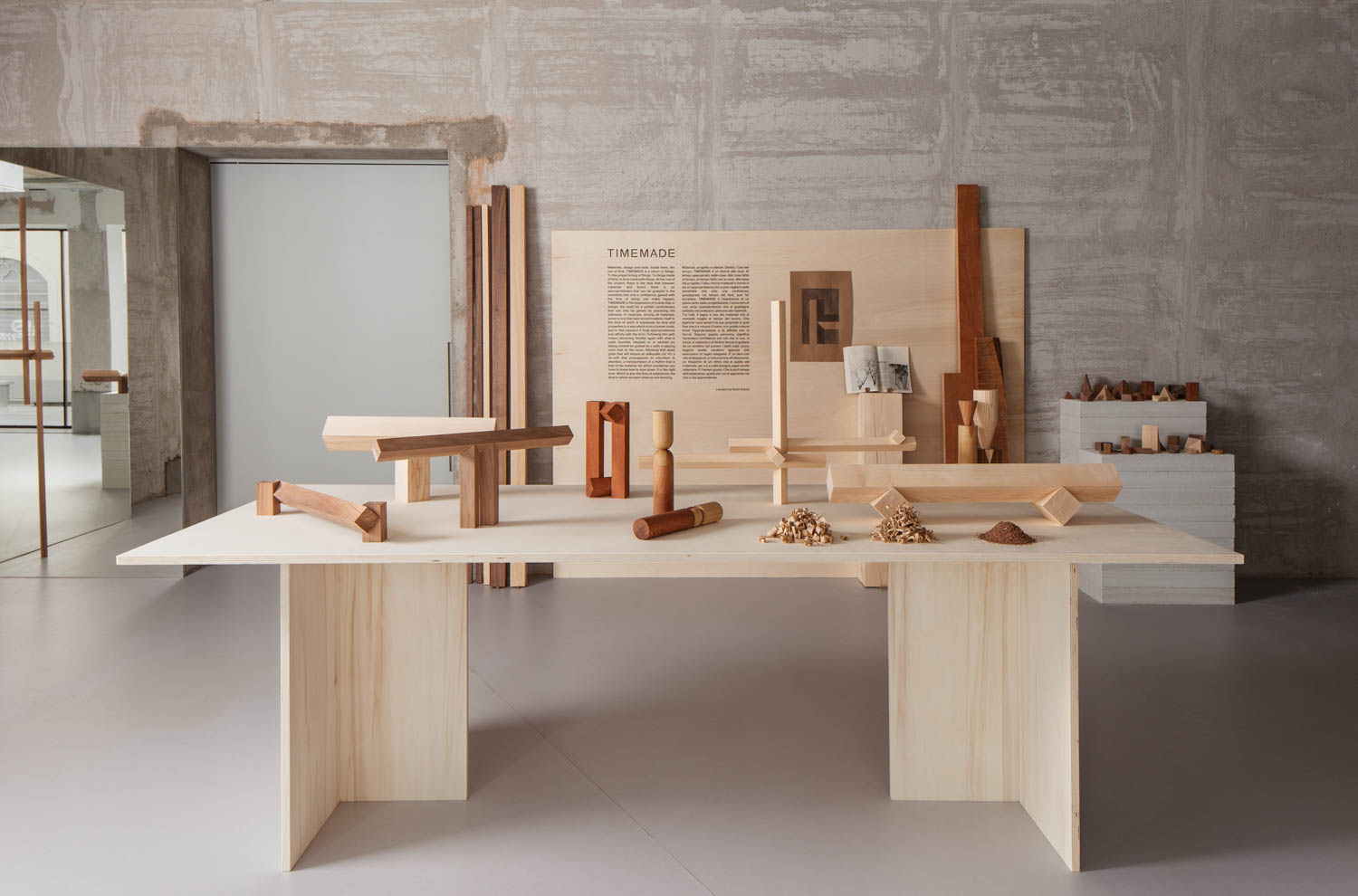 10 Questions With… David Dolcini
There's no escaping DNA. At least not for David Dolcini. The multi-hyphenate architect/designer, artist, sculptor and woodworker comes from a family that has been "working with wood since 1838," he recounts. "Ambrogio Dolcini is the first of my bloodline who was a carpenter two centuries ago." His father Enzo also worked in the family business, Fratelli Dolcini, which produced wooden windows and doors, until the factory was sold in the late 1970s and he went on to work at an NGO in Kenya. Born in Codogno, Italy, about an hour's drive from Milan, David is the oldest of three sons and grew up on an old farmstead. The Art School of Piacenza (high school) instilled his love of sketching and led to the inevitable Milan Polytechnic with its interdisciplinary approach. "It's not difficult to meet a carpenter who could also be a musician and has studied art or philosophy." After graduating in 2004, he entered the design world as a project manager for Luceplan followed by a stint in Shanghai working for A00 Architecture. Returning home, literally and figuratively, he established his Codogno-based studio in 2007, now with two others and an administrative assistant working remotely. Five years later, he opened a branch in Valencia where he lives, "as much as possible," with his family: partner and muse Marga and daughters Lia, 7, and Alida, 3 in a building dating to the first half of the 20th century. We couldn't help but ask why David, not Davide? His grandmother, who frequently traveled to London and Paris, wanted the name. His guess: "It sounded more international." 
Interior Design: What are some of your earliest memories of design, and what was the "aha" moment when you knew this would be your path, too?
David Dolcini: I was still studying at the Art School of Piacenza when a dear friend of my father, who worked in the world of design, saw some of my schoolwork and gave me a catalogue of an exhibition on design in Milan. I went to see that exhibit and was literally blown away. That started my forever love for the design world. My curiosity kept growing, and I needed to dive in myself.
ID: What was it like living and working in Shanghai, so different from Italy? What did you learn and integrate into your work back in Codogno and Valencia?
DD: When I arrived in Shanghai in 2006 it was an adrenaline rush. The world was moving at a speed I wasn't used to. You just had to be ready. I've always had an insatiable curiosity and I immediately fell in love with Chinese culture, that of the ancient dynasties. Ancient Chinese carpentry techniques have certainly influenced many of the details of my projects in wood such as the leg joint of my Argo sofa for Porada. Traditional ink painting influenced the pattern of my Ulisse suitcase for Brics. 
ID: Speaking of these product designs, how did you connect with some of Italy's top manufacturers?
DD: Every project has its own history and so does every client. Luceplan, for example, knew me before I opened my own studio. They followed my professional trajectory and one day we met again. I was in Brianza at a wood supplier and showed the owner a project of which I was particularly proud. He said it would be perfect for Porada, accompanied me to the company, and we have collaborating for nine years ever since. In 2007, I took part in a competition organized by the Lombardy region, which identified designers under 30 and matched them with companies. I was matched with Riva1920. I met the owners of Brics during a workshop I was teaching to IED (Istituto Europeo di Design) students and Brics was a partner. They inquired about my design process and then proposed the suitcase challenge. Arflex was thanks to a dear friend, also a friend of one of the Arflex owners. She introduced us, and we met after the first lockdown. A great feeling was formed, so then the Lizzy [chair] was born. 
ID: The pandemic brought about a shift in focus. You returned to your roots in wood and woodworking, resulting in a series of stunning sculptural objects called Timemade and presented at the Riviera creative hub in Milan. Tell us about the catalyst and the pieces.
DD: I don't consider Timemade an artistic work, but more of a personal path of research. The pandemic, the tension, and the deafening silence of those days forced us to confront ourselves with what we are and do. Time intensified for me and allowed me to change my perspectives, to experience a slow step in design. The time of doing is distinct from the time of thinking. Timemade stems from my passion for botany and grafting (the passion transmitted by my brother, a philosopher, gardener, and farmer), art, and oriental carpentry. All pieces are unique and handmade by me using classic tools such as a Japanese pull-saw, chisels, and rasps. Woods come from my workshop and the workshops of elderly carpenters in my area. Often pieces are scraps or remnants of old boards. The whole process took about two years.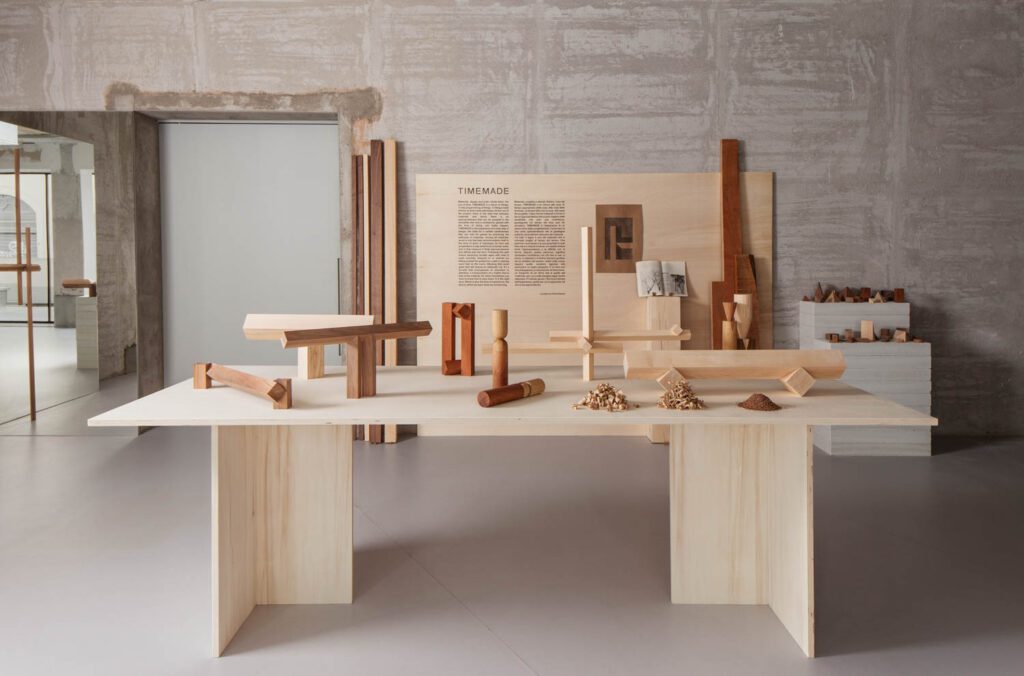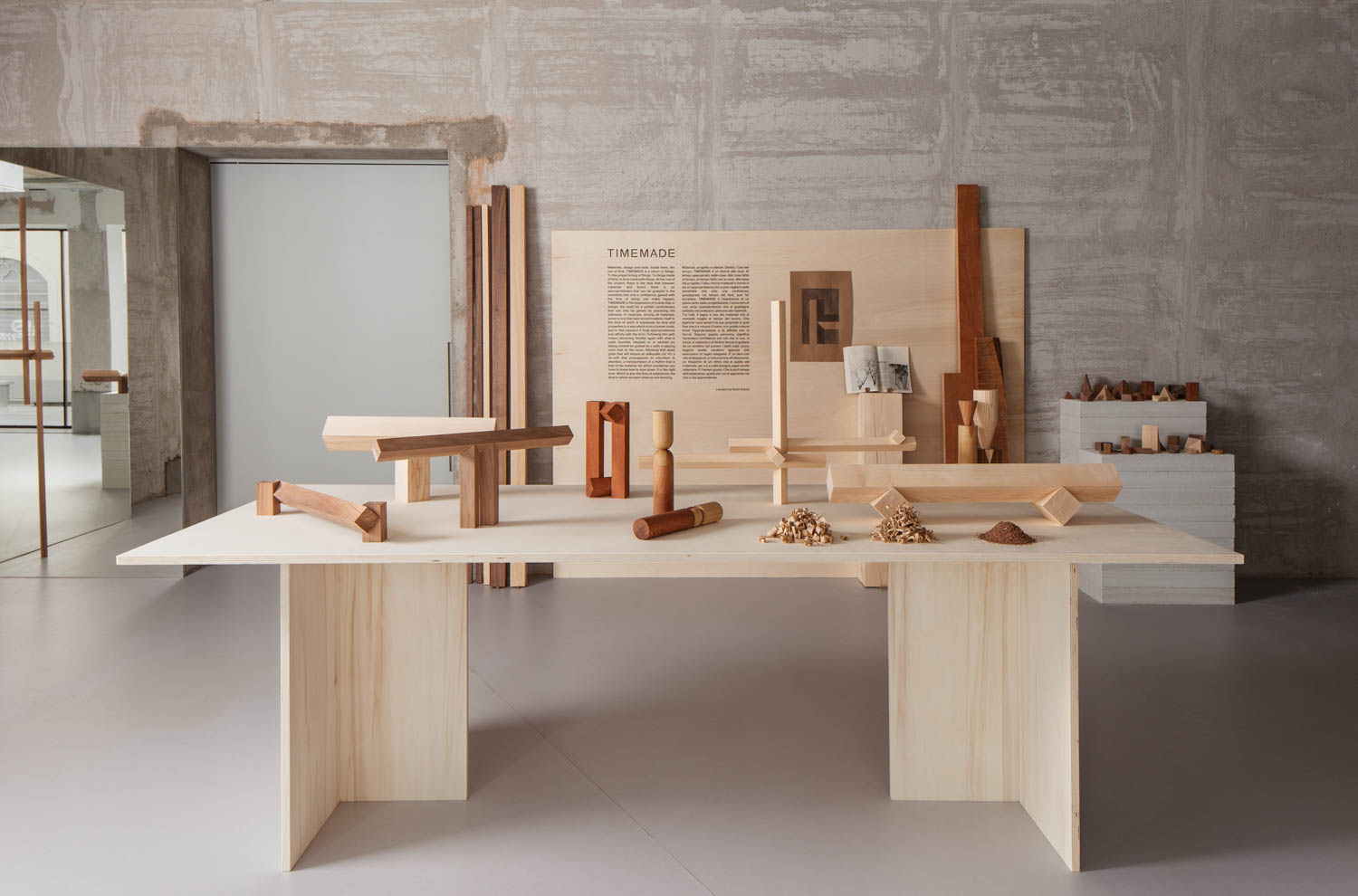 ID: Any plans for Timemade to travel? Any plans to sell the pieces?
DD: I would love to take Timemade around the world, and I believe there will be a second exhibition where I will present new developments of the project. Now, I'm organizing to sell pieces and have already been commissioned for some pieces for an important event. Stay tuned.
ID: Speaking of important events, Salone del Mobile is about to take place [the fair is currently underway as of the time of this publication]. What will you be introducing? 
DD: The Lizzy chair is our first product for Arflex and their first wooden chair. It uses only seven elements of steam-bent solid ash (a solution reducing waste) and curved plywood seat that may be upholstered. Savio for Porada is inspired by Danish secretaire furniture. Closed, it looks like a harmonious volume in walnut with maple for decoration. Once opened, it surprises with leather and the color of maple as well as its multiple functions and possibilities.
ID: What is your design process?
DD: As Bruno Munari, the master of Italian design whose writings I have read and re-read wrote: "Da cosa nasce cose." (From one thing comes one thing). The methodology I apply to each project is always the same, whether it is a product, interior, installation, or creative direction. It starts with deep and far-ranging study. Once this depth is reached, functional solutions almost automatically emerge. My task as a designer is to give shape and coherence to these solutions. 
ID: How does your life differ between Italy and Valencia?
DD: In Italy, I work at a fast pace. We have the laboratory in the studio, allowing me to work directly on developing the projects with prototypes and models with the guys. As the family is in Valencia, I can work late at night or early in the morning. Valencia works like a decompression chamber. I go back to the rhythms of family life. I carve out more time for study and research. I often wander through the beautiful neighborhoods in search of inspiration. Or I sit on the terrace of a bar to drink a coffee and draw in my sketch book.
ID: We're always looking to expand culturally, so let's ask you to turn us onto some of your favorites. Also, with Salone coming, special places in Milan?
DD: This is always the most difficult question. I will try to answer carefully.
Book: "Il Barone Rampante" by Italo Calvino. Movie: "The Good, the Bad, and the Ugly" by Sergio Leone. Music: "Give Up" album of 2003 by The Postal Service. Restaurants: Erba Brusca in Milan and Toshi in Valencia. Elsewhere in Milan: Palazzo Litta, the new Compasso d'Oro museum at the ADI headquarters, and do not forget to get lost in the side streets of Brera. 
ID: What is your free time like?
DD: The mountains and nature have always fascinated me: trekking, mountaineering, ski-touring, and climbing. Also, simple walks or scavenging, especially mushrooms. For me, the mountain represents a place of retreat and confrontation. I learn to listen and respect nature and therefore myself.