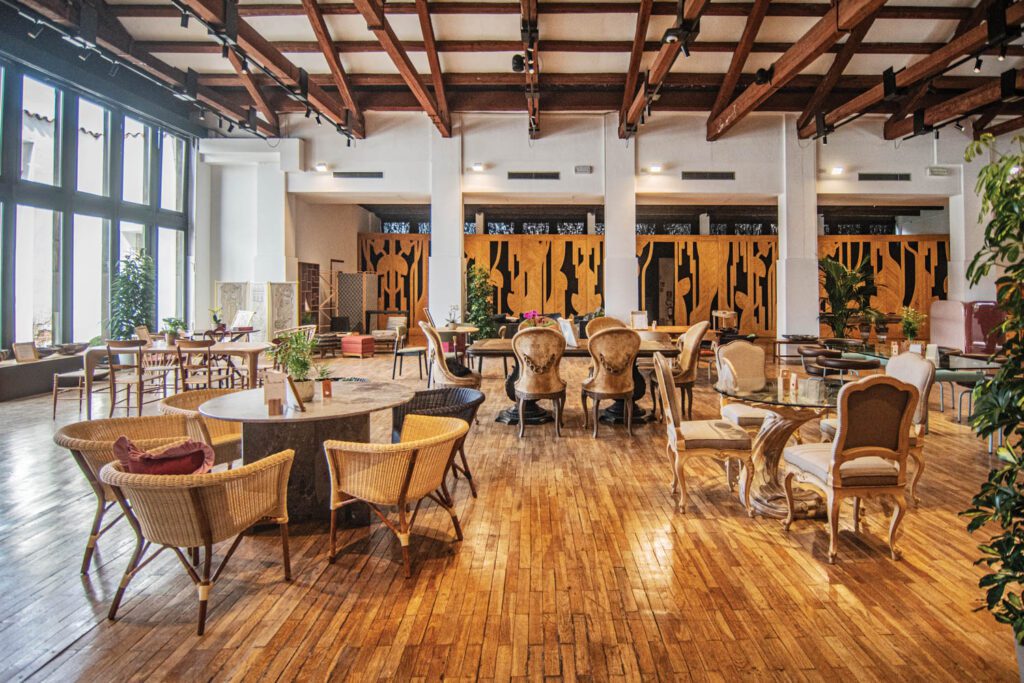 Tapiwa Matsinde Showcases Contemporary Design and Craft from Africa Through the Written Word
Born in the U.K. and raised in Zimbabwe, Tapiwa Matsinde started her career as a graphic designer, first in Harare and later in London, working for blue-chip, hospitality, and luxury brands. Her transition into writing and curation—something she also calls "storytelling"—was preceded by a successful stint as a jewelry designer in the mid-aughts; one of her pieces, a sterling-silver bracelet laden with semiprecious stones and Swarovski crystals, was showcased at a ball for President Barack Obama's 2009 inauguration. Forced to close her business due to the recession, Matsinde returned to the University of the Creative Arts, Epsom, for a master's in design management and, after graduating, stumbled into blogging.
Matsinde's debut book, Contemporary Design Africa, was the first publication of its kind to showcase current design and craft from the continent in a non-stereotypical way: "I was tired of always seeing books on African design displaying masks, drums, and mud colors," she says. "Africa is so much more, and I wanted to show its creative sophistication and diversity." She recently curated "The Artisan: A crafted tea room," an exhibition at Homo Faber, an international craft event that took place in Venice during the last three weeks of April. Her installation was a working space filled with handcrafted objects sourced from 16 countries around the globe that visitors could not only see but also interact with. We asked her about it and her other activities.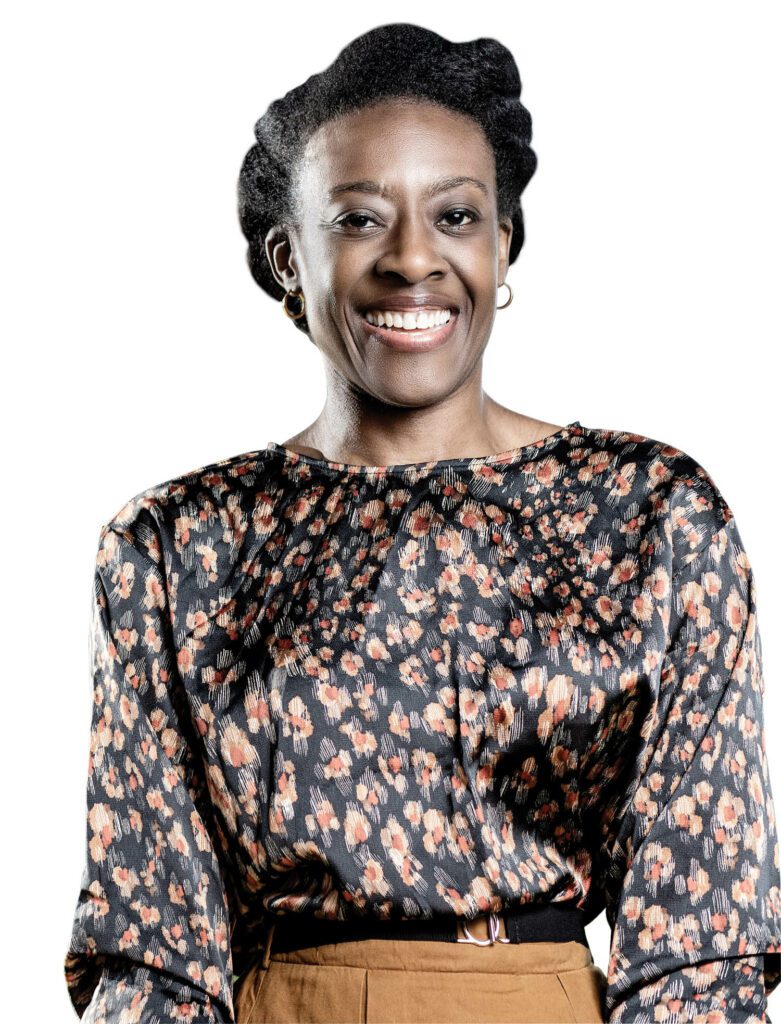 Interior Design: Your blog, atelier 55, tells the stories of designers, artisans, and creatives from across Africa and the diaspora. How significant a role did it have in starting your curating career?
Tapiwa Matsinde: The blog began in 2010 as a place to store ideas, images, and inspirations but it fueled the love of writing, research, and putting information into context that had been ignited working on my master's degree. I soon understood there was something happening across Africa in terms of a contemporary creative reawakening, and I found that exciting. Looking back, when I started my blog, I had begun curating without even realizing it.
ID: Why is storytelling a good way to talk to communities and introduce them to contemporary African craft?
TM: Storytelling is an intrinsic part of human life. It helps create bridges that foster understanding. This has been important to my work as a champion of design and craft from Africa, where storytelling, particularly the oral kind, is an essential part of the various cultures.
ID: How is the approach to craft in the African countries you are familiar with different from that in a European context?
TM: One of the big differences is accessibility to artisans. Across the African continent, at a grassroots level, one has greater access to artisans and to wit­nessing the craft process. In the U.K. and other European countries I have visited, craft is often done behind closed doors—to see the process one has to be invited in, so access to craft is often through a retail or exhibition display. I think the Internet is increasingly allowing for craft processes to be shared—though we may not always get to see it in person, we can see it in images and videos. In terms of similarities, I would say that much like in Europe, as African craft gets utilized in design it is contributing to the creation of a high-end, luxury Africa aesthetic in which artisanal handwork is upheld as a defining characteristic.
ID: How did you get involved with Homo Faber?
TM: It was Alberto Cavalli, executive director of the Michelangelo Foundation, which puts on the event, who approached me. At the time exhibitions were being postponed or cancelled so it was amazing to me that something of this scale was still being planned. It spoke to me of a commitment to supporting artisans in a way that I was honored to be a part of.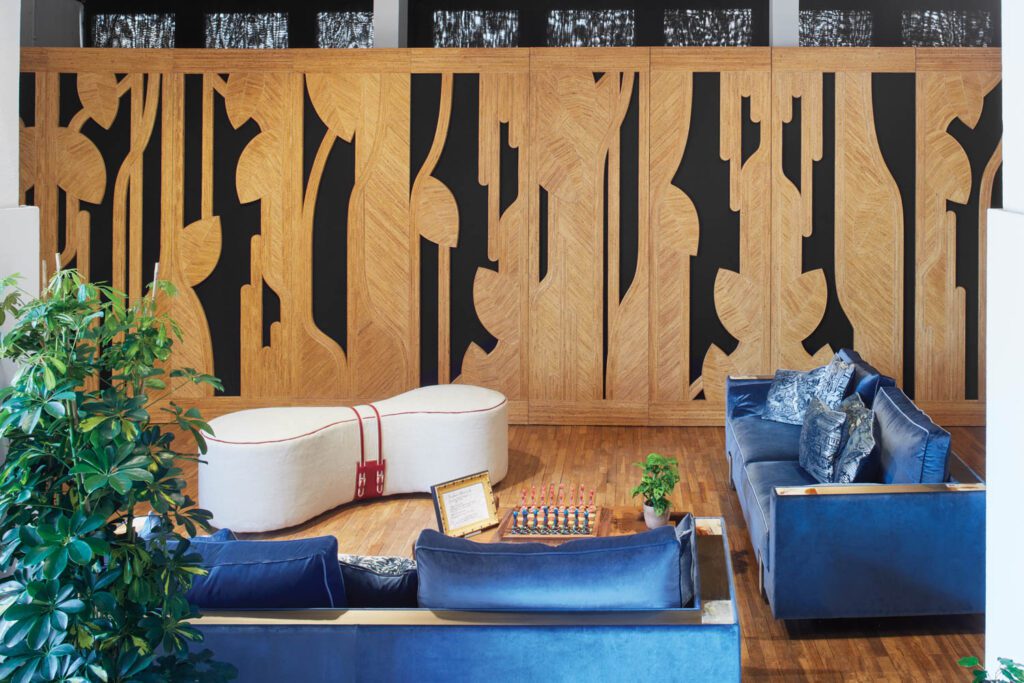 ID: Can you give us a few more details about your project, "The Artisan: A crafted tea room?"
TM: It was a space where all visitors to Homo Faber were welcome to enter and rest a while, filled with handcrafted objects that they were not only able to look at but also interact with. They could sit on plush couches by Arcahorn, recline in Visionnaire's thronelike Pavone armchairs inspired by the peacock's plumage, marvel at the application of complex intricate hand-beading accentuating SoShiro's Pok Butler sideboard, play a game of billiards, chess, or backgammon courtesy of exquisitely handcrafted games by Hillsideout, Lazo Studios, and Alexandra Llewellyn, respectively, or simply sit on an armchair by the window and gaze out on the lagoon.
ID: Homo Faber's inaugural edition in 2018 was Europe-focused. Was it important to you to bring more global craft to the event?
TM: Yes, it was. This edition had Japan as the guest of honor and the intention for the tea room was for it to be the exhibition that furthered Homo Faber's mission to embrace exceptional craftsmanship from different parts of the world.