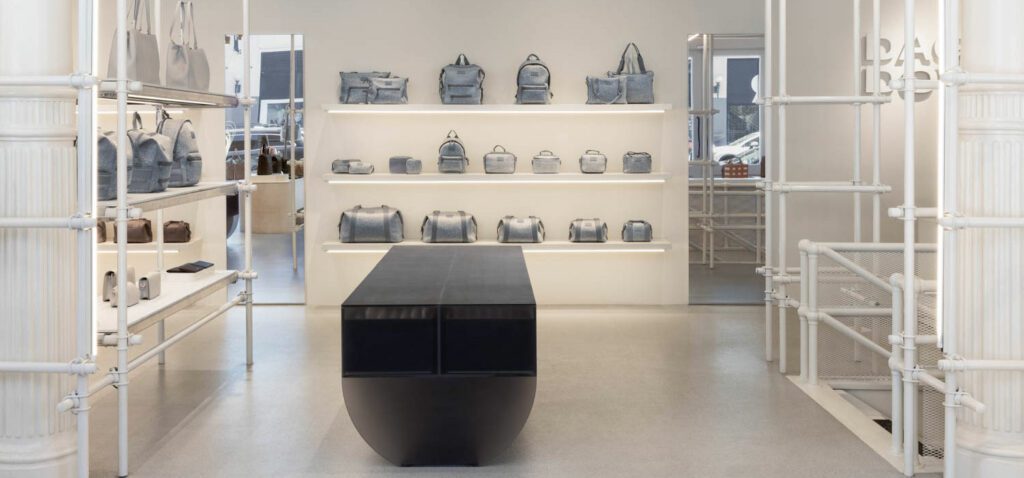 10 Questions With… Lula Galeano
New York-based interior designer Lula Galeano's firm Studio Galeón proves today the possibility of starting from scratch. Amidst the growing impact of online networking, the Argentinian designer has been expanding her imprint through in-person connections, word-of-mouth recommendations, and an appetite to explore the story of each commission.
Studio Galeón's first project was the East Hampton showroom of the Swiss watch manufacturing giant Audemars Piguet, after Galeano sat next to the company's then North American CEO Antonio Seward at a dinner. The arched-filled and muted-colored interior was among the finalists of Interior Design's Best of Year list in the Accessories Boutique category in 2019. "I was freelancing for developers at the time and trying to figure out my next step," says Galeano.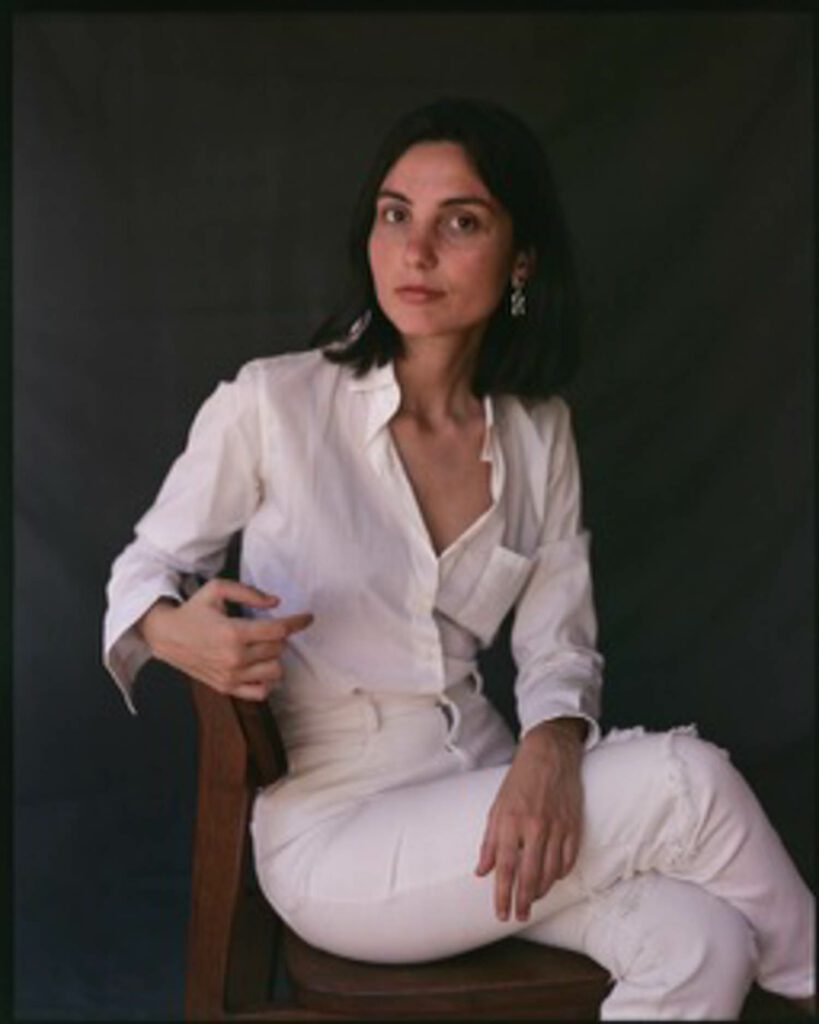 Within a short span of time—including an unprecedented pandemic, Galeano has built a large portfolio of retail and domestic spaces, which all share her dedication to mold her aesthetic for each client's narrative and needs. "I am quite versatile and eager to read what the project wants in a space," she says. Her recent project for the popular hand bag brand Susan Alexandra is perhaps the biggest testimony of this malleable approach. For the inaugural boutique of her brand with a cult following, Alexandra tapped Galeano to build a whimsical universe of tiles and glass bricks inside a narrow Lower East Side storefront. True to the bags' uncompromising bright fruity colors and repetitious patterns, the interior explodes with hues, form, and a fountain.
Here, Galeano shares insights about finding her path in New York and bending her vision for each project while remaining committed to her design philosophy.
Interior Design: Could you talk about your journey from Argentina to operating your own interior design firm in New York before turning 35?
Lula Galeano: I studied architecture in Buenos Aires and continued working in different firms during school. In 2015, I moved to New York and worked for a firm for a year and half. After quitting my office job, I began freelancing and also put myself out there to meet new people. Around the same time, I connected with Audemars Piguet and designed their boutiques and offices in New York and Miami.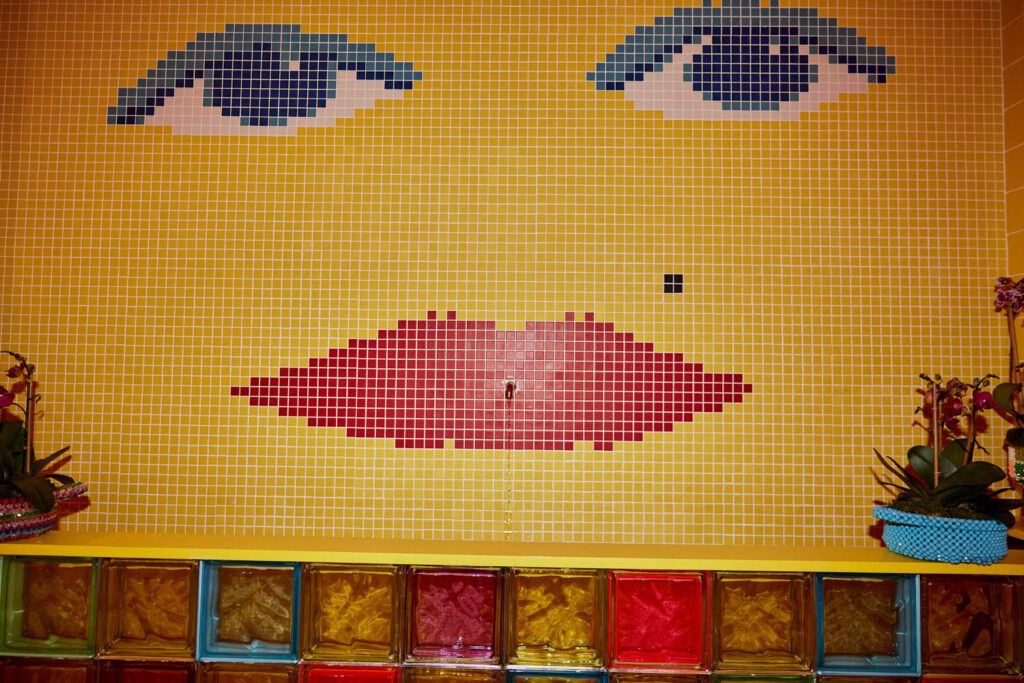 ID: Your clientele seems to have grown organically. Do you believe in the impact of building a tight network of clients and collaborators in the design world?
LG: Absolutely—that's why we live in New York! Since my first project, my portfolio has largely depended on word-of-mouth or chance encounters with the right people. For example, Alexandra and I met on the beach in Rockaway this past summer. She was reading a book about tiles because she was fascinated by the idea of covering her first boutique with them. When I approached her about the book, she told me about the project and her search for a designer. I had never heard of the Susan Alexandra brand before, but we started chatting about my earrings, and here we are. I've always been a social person and constantly being in dialogue with people is one of the best part of a design practice.
ID: How do you see the change in retail design after the pandemic has shifted our in-store interaction?
LG: Partitions have been removed! We are now trying to build open spaces where air can circulate. The most important take in my opinion is the fact that a store cannot just be a store anymore. Retailers need to offer more than shopping since that aspect is so easy online. There needs to be unique elements that attract the customer into the space and render the experience remarkable.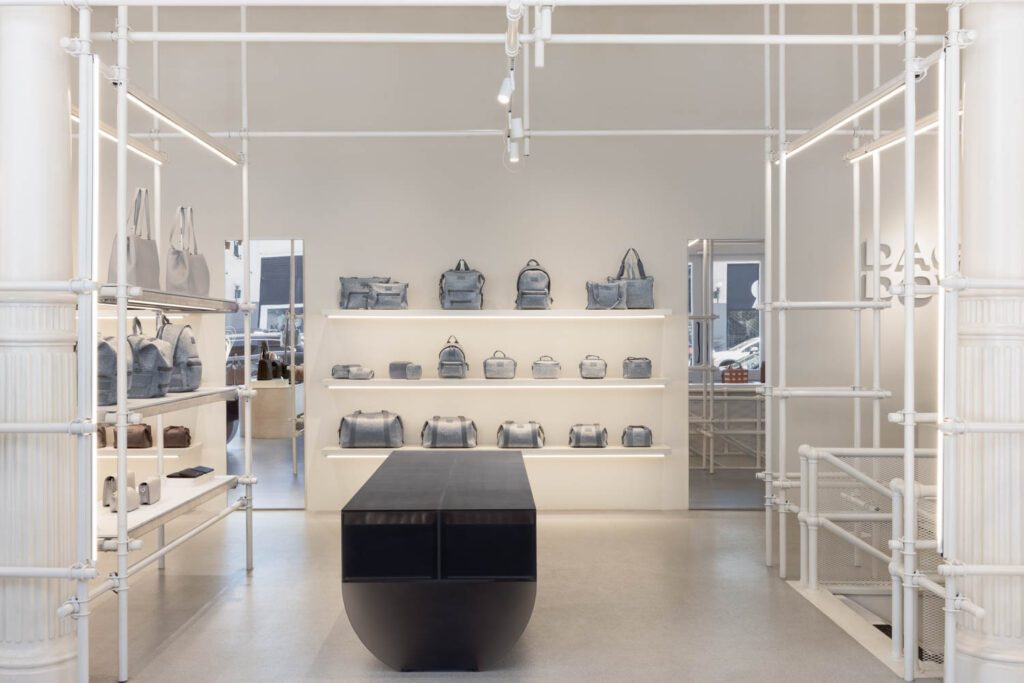 ID: How was your time with architecture before switching to design? Did you have a similar search for a social aspect in the practice?
LG: Growing up, I was interested in fashion, film and music—anything that had to do with sets and creating environments. I figured if I studied architecture, I could master all of these fields at once because I would both have the technical training and the aesthetic eye. I thought architecture would make anything possible as an overarching practice. During school, I worked on set design for filmmaker friends and slowly branched out to interior design.
ID: What were your earlier memories of design and aesthetic?
LG: I grew up in Patagonia, in a small desert town. As a child and a teenager, I was obsessed with fashion and weird objects. The issues of French Vogue which my grandmother used to bring me once a month were my sources of inspiration. Growing up in the middle of nowhere, I learned how to make my own toys, most of which came from nature, such as rocks, different stones, and fabrics. The flat, deserted landscape has tied me to nature which still informs my sense for materials and texture. The stillness of the horizon and seeing nothing—which is quite different than the cityscape—prompts a different type of imagination.
ID: What are your favorite materials to tell stories?
LG: Always depends on the project and the clients' mission. For Susan Alexandra, we knew tiles and glass blocks were crucial to reflect the brand's signature grid patterns on the handbags. In contrast, Dagne Dover's flagship store in Soho carries a muted color palette in reference to the brand's prominent visual cues. A large scaffolding, which we built out of recycled yogurt cups from a British company called Smile Plastics, functions as the shelving structure. The floor is made out of rubber which is typically used at gyms. For Audemars Piguet, I turned to oak, soft woven fabrics, and plaster.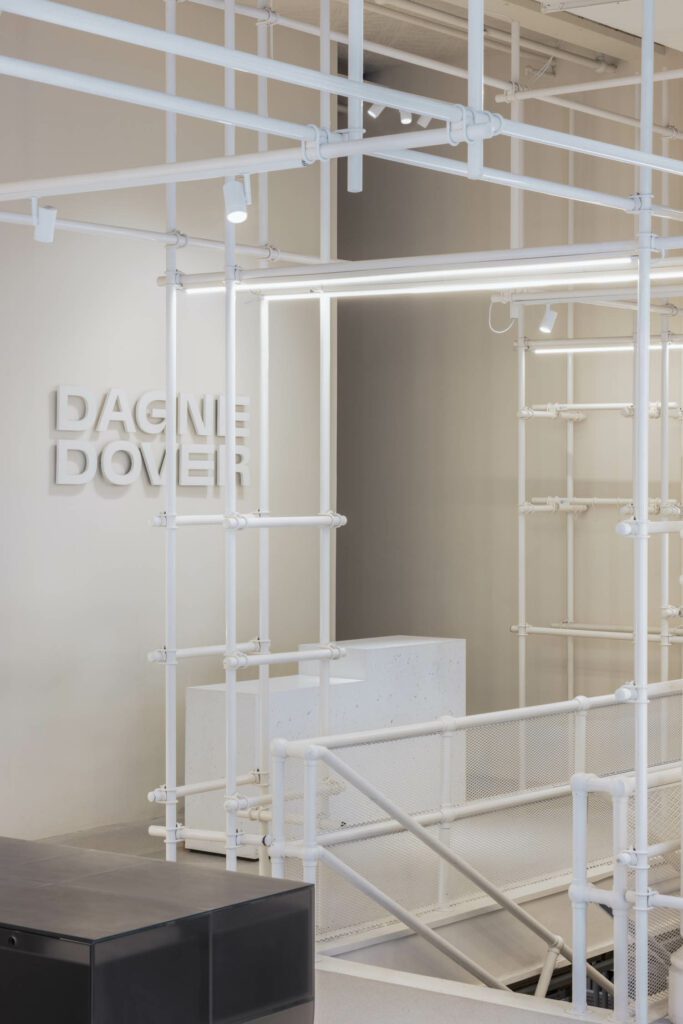 ID: Each project looks nothing like the other one. How do you maintain such an accommodating style?
LG: I would never envision a Dagne Dover interior for Susan Alexandra, or vice versa, although both brands sell bags. My priority is to understand the product and imagine what the person who shops it expects from the experience. I am a fan of one-offs, which means I don't like working with a strict heritage. When I work with long-established clients, I incorporate their existing elements with my vision and tweak both to meet in the middle.
ID: Is there a signature accent that we can expect in any Studio Galeón project?
LG: The element of surprise, which sometimes means I hide things here and there around the space. Besides the practicality of working with condensed New York interiors, this also prompts a sense of discovery and offers storage. I personally do not prefer seeing every design element from the beginning. I compare the experience to meandering a labyrinth with little surprises.
ID: Door handles seem to be a signature element of yours as well.
LG: Whether a commercial space or home, handles are the essence of an interior. I would never just put a handle without a story attached to what awaits inside. The material and the form must start narrating the story. For Susan Alexandra, I chose a peeled banana covered in beads as a handle. The brand is known for using different kinds of fruits on the hand bags, and among the fruits, banana has the perfect grab and form. We used other fruits, such as a strawberry and a watermelon, for sconces.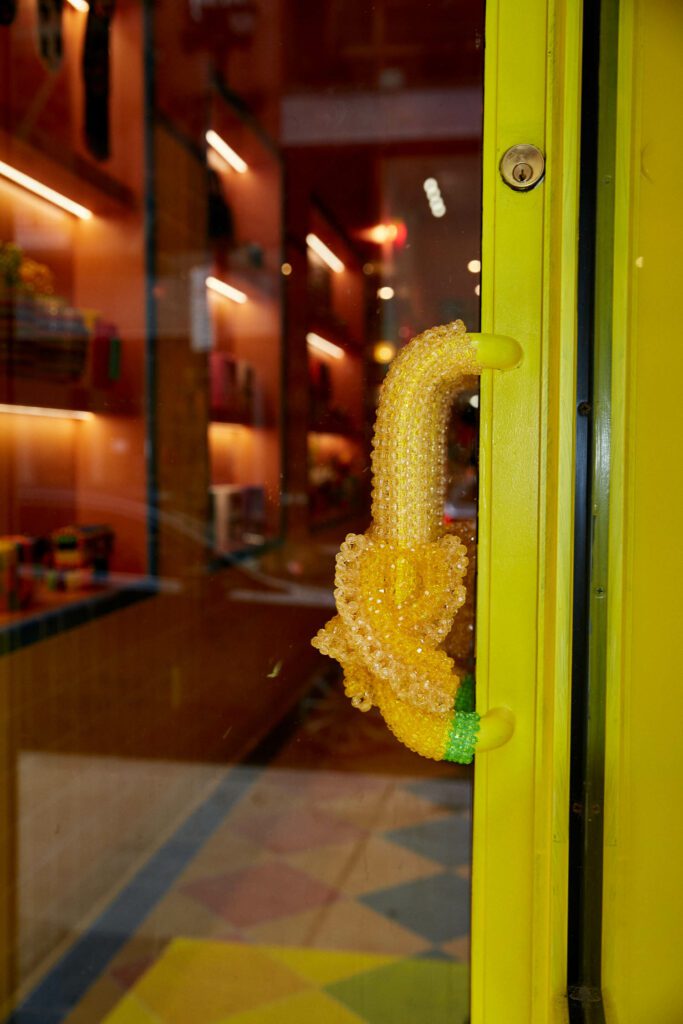 ID: Do you source materials and talent from Argentina and South America in general?
LG: I do as much as the lead time and the budget allow. Argentina, Mexico and the rest of the region have an amazing talent pool and history of craft in stone, glass, fiber, and silver. I commission rugs and marble from Argentina as much as possible, for example. I don't have an industrial design line at the moment, but when I design objects or furniture for a project, I try to collaborate with makers from South America or remain as local as possible.