10 Questions With… Maria Porro
If anyone was born to head up Salone del Mobile, it's Maria Porro. The fabled family name is certainly familiar to attendees of Italy's largest and most important furnishings exhibition that thankfully goes live again from September 5 to 10. But Salone, launched in 1961, has expanded design interest beyond the Rho Fiera Milano fairground. Cultural happenings span the city, from the centro to Brera to the Zona Tortona and Navigli, comprising the party known as Fuorisalone. In fact, the entire 2021 event is now dubbed Supersalone.
Maria Porro, newly named Salone president, is the fourth generation of the family business, founded in 1925 as a furniture workshop by her great-grandfather Giulio in Brianza, where the family has always lived. Best known for its systems, the company has grown to manufacture every type of furnishing—chairs, upholstered seating, tables, and accessories—and has always maintained strong ties with esteemed designers. To wit: Bruno Munari in the 1960s and Piero Lissoni, quasi family, as art director since 1989.
Safe to say that Porro grew up bi-lingual, learning to speak "design" almost simultaneously with Italian. But her road to entering the family business had some detours along the way. She graduated in set design from Brera's Academy of Fine Arts and spent nine years working in theater as a costume and set designer. She can claim fame as production designer for the Olympics opening ceremonies in London 2012, followed by Sochi in 2014. She began collaborating with Lissoni on his Material House collection in 2007 and officially joined in 2014. Ci parliamo.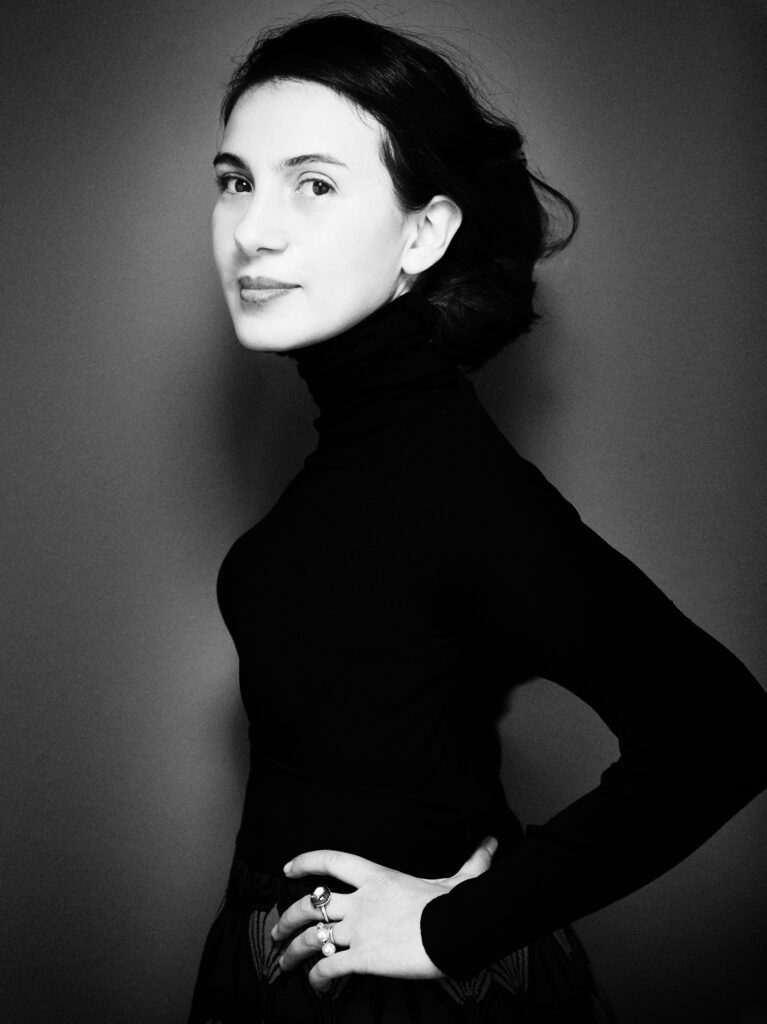 Interior Design: What are your earliest memories of design?
Maria Porro: One of my first is the one of my grandfather Carlo preparing the veneers used to cover our systems and me rummaging in the large metal container for waste to play with these enchanting wooden papers all different from each other. That's probably my first attempt as a designer. My grandfather caressed the wood with his pianist's hands and from him I learned that wood is a precious and living matter, and must be respected. Even its defect is a merit.
ID: How old were you when you began attending Salone, and what did it mean for you?
MP: I have come practically every year since I was born. My whole family—my grandfather, my father, and his cousins—worked so hard for this most important moment of the year. The kids were brought in to see the outcome and visit the fair. I was truly enchanted by the colors and shapes all around. It was a magic world for me. Now, it's the same with my three children and my husband. It's the occasion to let them feel part of the family's heritage and educate them to beauty.
ID: How did you come to be named president of Salone?
MP: It happened step by step. In 2015, I became marketing and communications director at Porro. After serving on the executive board of Assarredo, I was unanimously elected president of this trade association for Italy's furniture manufacturers in September 2020. Aside from this, I became a board member in 2019 of the Altagamma Foundation, which gathers high-end cultural and creative companies as ambassadors of Italian style.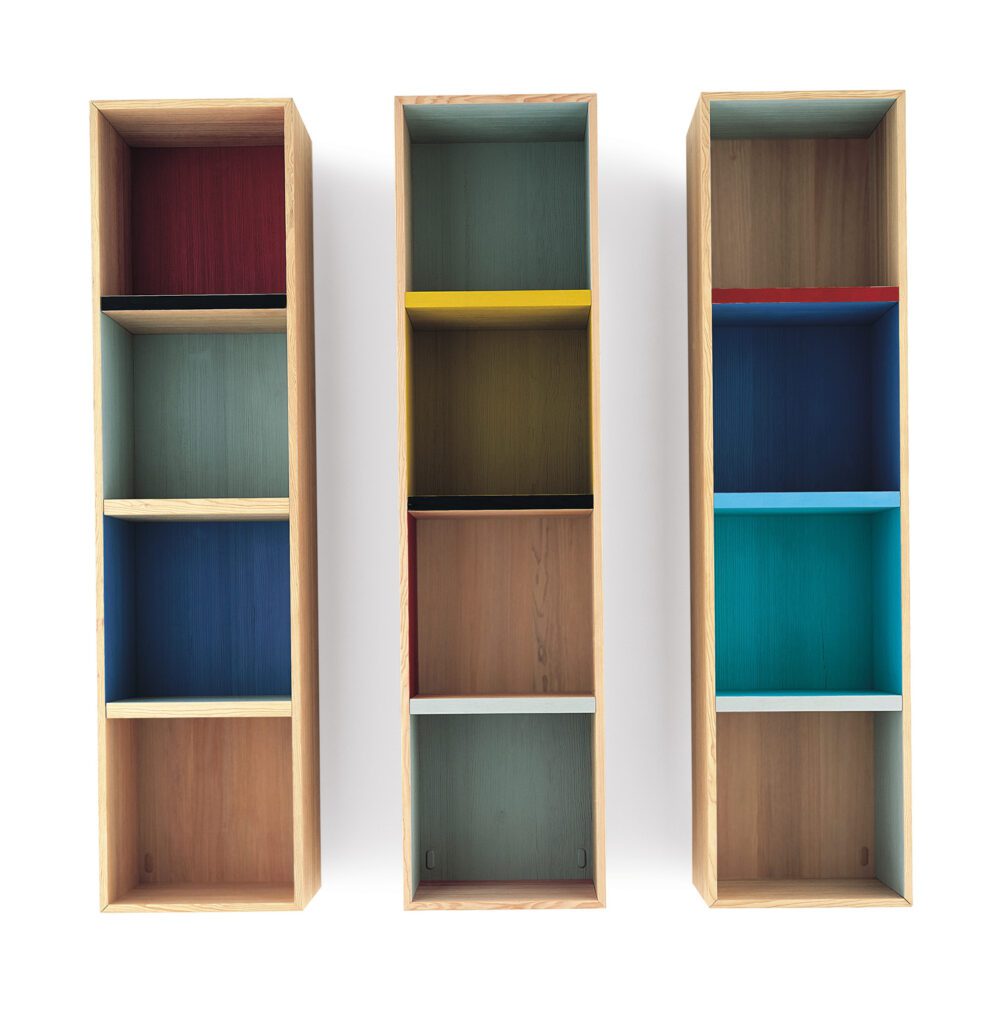 ID: It's certainly a heavy responsibility welcoming back both the exhibiting manufacturers and those attending. What enticements are you offering?
MP: Supersalone is a huge resource bringing together the innovative excellence of thought and product and being able to communicate with the world. It's an international hub where manufacturers, architects, designers, and general visitors get together in the capital of design due in part to the powerful synergy between the commercial event and its many collateral events. Salone is paramount for those showcasing their creativity and seeking inspiration.
This year, because of Covid, our new digital platform will help maintain contacts all over the world with all the usual visitors who cannot come to Milan.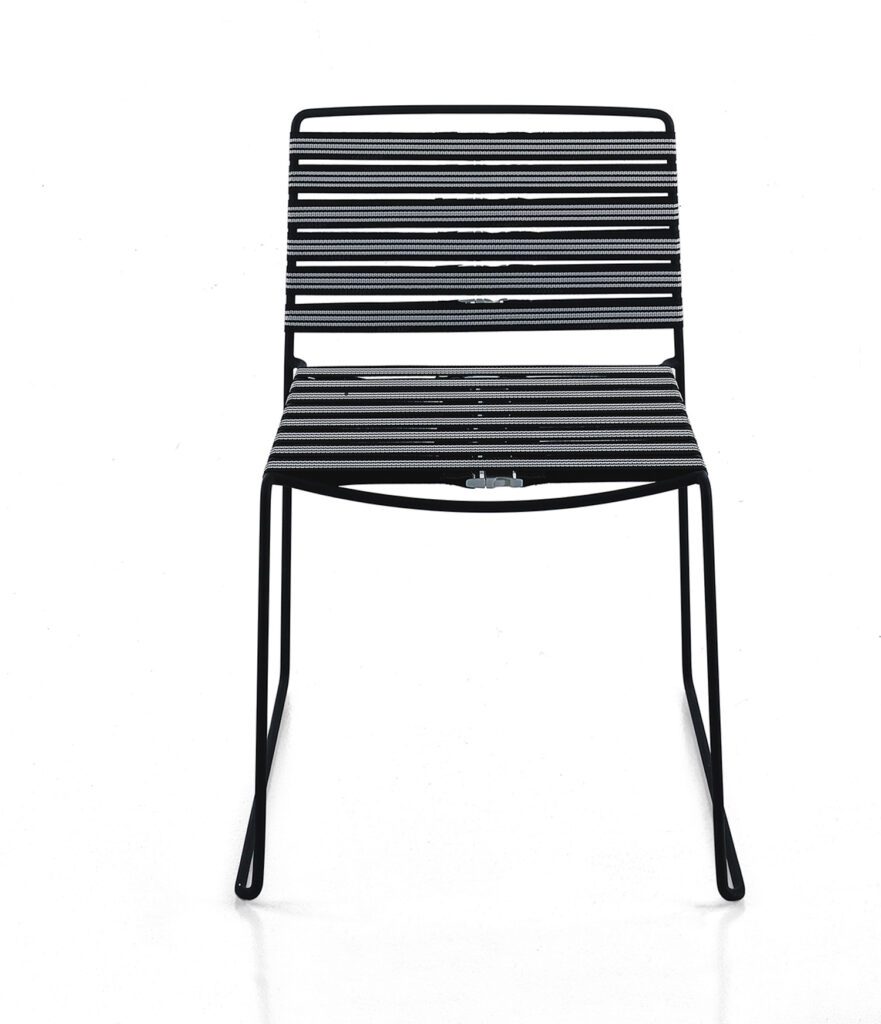 ID: You're working with the esteemed architect Stefano Boeri as curator, who cites such initiatives as a large design library, arenas for talks by cultural super-stars, and the green proposal Forestami where trees at the east gate will subsequently be replanted in the city. What else can you tell us?
MP: Supersalone will become a symbol of a new Renaissance because the stars of the show will be the innovative products responsive to changes inherent in the contemporary social structure. Environmental impact, cultural exchange, and digital experiences will be the leading themes in a meeting place to forge new opportunities. You will see not only the great design brands and icons of design, but also the young makers, the international schools, and renowned Italian chefs.
ID: Back to Porro, what are your responsibilities, and what changes have you made?
MP: On one side, I supervise the brand's collaborations with designers in synergy with Piero Lissoni. I'm particularly proud of the new styling. With Elisa Ossino Studio, every exquisite prop they designed was made by laboratories chosen for their social and environmental sustainability. Styling clothes for the wardrobes are made by the Alice Cooperative, which runs haute couture workshops inside Milan's San Vittore prison with the purpose of rehabilitating vulnerable women. Wood objects are created in collaboration with the Contrada degli Artigiani of the Cometa Foundation in Como. It is a place where master craftsmen pass down the value of work, the techniques, and secrets of the oldest traditional crafts to young people living in challenging social, economic, and personal conditions.
As head of marketing and communication, in this pandemic, I've helped increase our digital tools. For example, the new interactive catalogue features video clips, still images, mood boards, and all the finishes for each item. It is the result of a long investigation and research process.
ID: What made you leave the worlds of set design and theatrical production for the family business?
MP: I miss the theater, and with Covid I can't even go see it. But I have a beautiful job and I think it's right to be committed to carrying on a story that has continued for four generations. That's even more true after my new role for Salone del Mobile. Furnishing is a set design for living so there is a great affinity between this field and my past.
ID: What else are similarities between our world of architecture and design today and your previous world?
MP: I always say that the magic of theater is something unique and similar in a way to the magic of Salone del Mobile when an entire sector works tirelessly, and each company gives its best to present the new collection. For the world of set design, you do something that you throw away, though the memory remains. Here, we work for a project that lasts over time, so all our choices must be even more thoughtful.
ID: What inspires you?
MP: I am a curious person. I like to try new experiences, meet new people, try new dishes, visit new museums. At the same time, I'm a bit introspective. I love to immerse myself in a book, music, or in nature. I look for inspiration everywhere and, above all, I'm always ready to be inspired by suggestions coming from different backgrounds, used in a new way.
ID: If you hadn't been a designer, you'd have been…?
MP: A sculptress or explorer. I'm very active. My last winter vacation was on the mountains with almost five feet of snow, my two little girls and boy in the baby carrier skiing with me. The highlight of our vacation was when I built them an igloo.