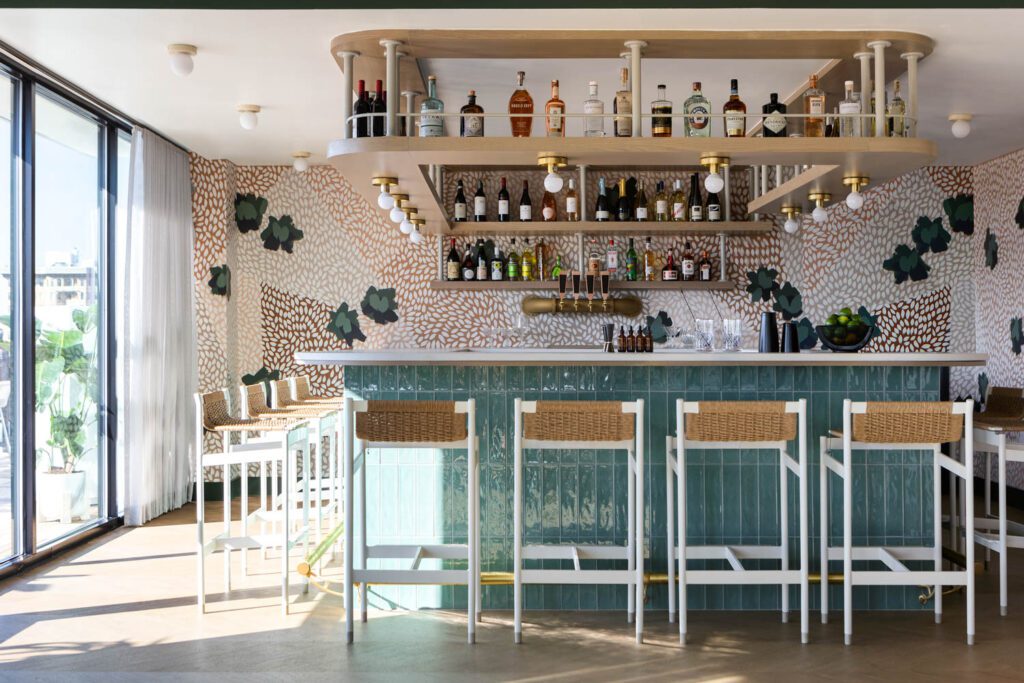 10 Questions With… Ashley Rumsey and Stanley Sun of Mason Studio
Led by founding partners Ashley Rumsey and Stanley Sun, Toronto-based design firm Mason Studio recently celebrated its 10th anniversary. Across sectors, the practice is defined by a desire to create meaningful human experiences through their work. "We ensure that our design decisions are thoughtfully evaluated based on their potential contribution," Rumsey says.
Employing scientific principles and a rigorous research methodology, Mason Studio has created sumptuous spaces in Canada and beyond. Their research-based approach is collaborative, drawing on the experiences of the design team. "Through experimentation, we test the hypothesis and analyze the outcomes. The process is both rigorous and fluid, acting as a roadmap to guide the process," Sun explains. The firm recently completed the Kimpton Banneker Hotel in DC and the Kimpton Saint George Hotel in Toronto, as well as luxury residences in Toronto and an experimental retail concept.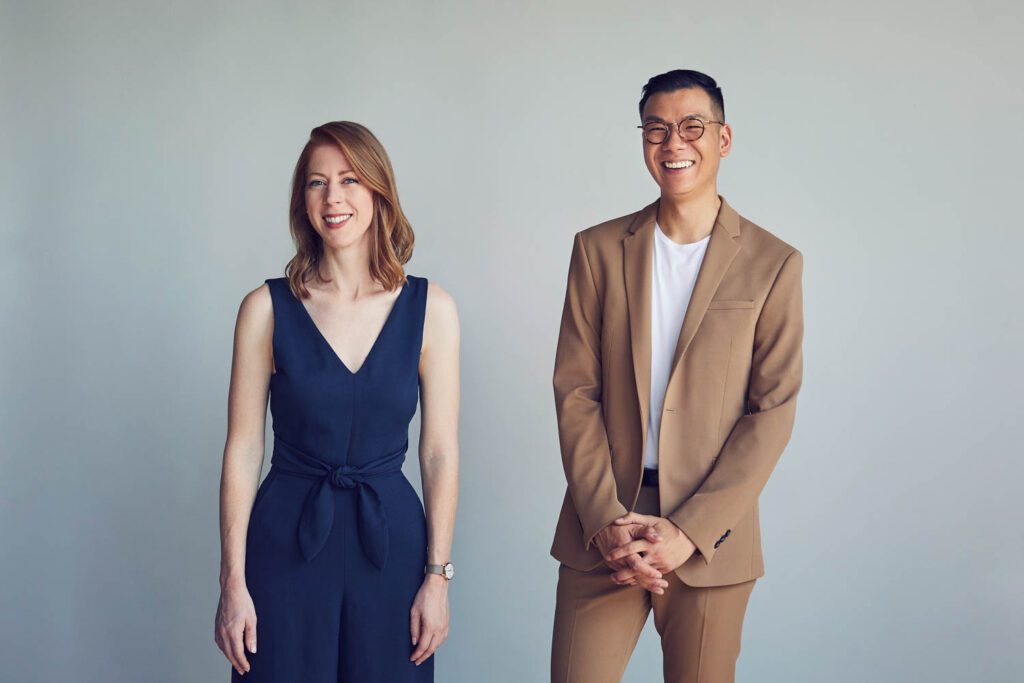 ID: Why did you get into design?
Stanley Sun: I started out with an interest in the sciences—in human physiology and the impact of the built environment and surroundings on people's behavior. A minor in fine arts eventually led to my career in interior design, along with this increasing awareness of the interior design profession seeing that I could combine my interest in human physiology and the arts.
Ashley Rumsey: Artistic pursuits have been a constant in my life. Growing up, my household was filled with music and making. I started my post-secondary studies in art history. I began to understand how art and objects tell stories, improve well-being, and unite people through experience and memory. I decided that I did not just want to learn about art and design—I wanted to make it myself and use it as a tool to enrich the lives of those that we can affect.
ID: How do you see your work as creating meaningful experiences?
Mason Studio: At Mason Studio, we prioritize thoughtful design and are guided by our innate urge to make a positive impact. Leveraging design as a tool, we aim to bring true value to a personal moment, an experience, a project, or a community in a meaningful way. We believe that design can make actionable change and think of it as a backdrop to people's lives—and so anything that happens in an interior environment is an opportunity to help improve the quality of life.
ID: What does purposeful design mean to you?
MS: Purposeful design is a collective endeavor and a collaborative process that considers the human component of a project. Our unique design research method empowers us to understand the needs of everyone who will be impacted, and with every project, we put people at the core and aim to create meaningful and inspiring human experiences.
ID: What type of research goes into a project?
MS: We have developed a methodology adapted from the scientific method involving observation, experimentation, testing, and analysis. When we begin each project, we establish a research question that unites everyone within the project team towards the same goal. The project then evaluates every parameter from every possible source to ensure that we have the foundational information and understanding to make the most impact through our design.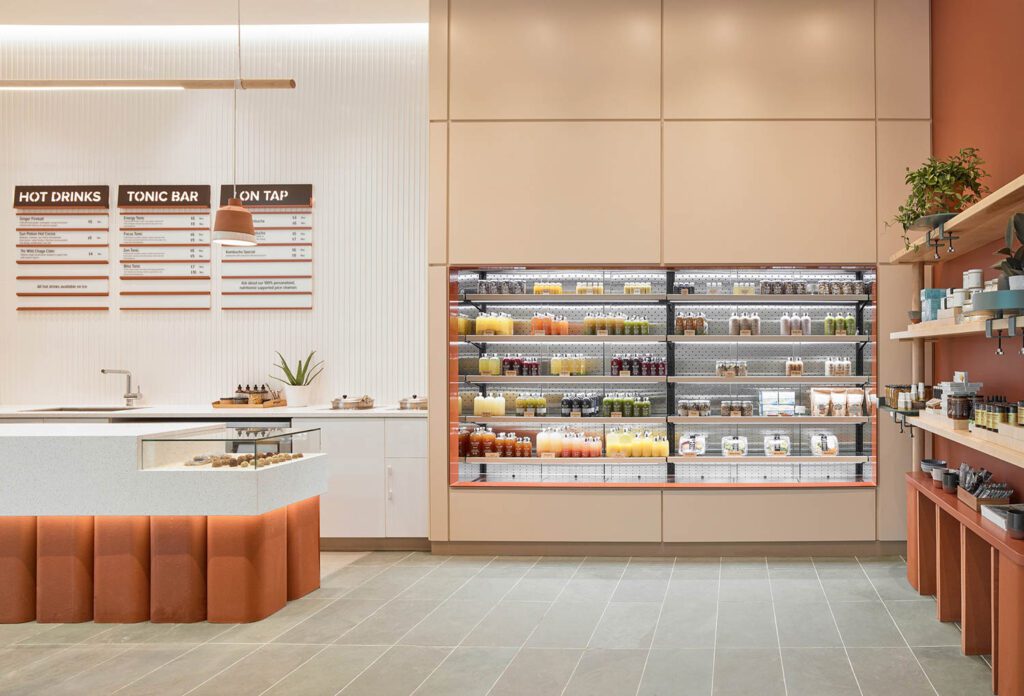 ID: You've worked all over the world, as well as in Canada. How does travel inspire you and how does a project's location inform your work?
MS: Travel breaks the routine and complacency. It makes you think, question, and wonder. Regardless of where our projects are located, it is so important for us to not make assumptions about how people live, work, shop, or find enjoyment. It is part of our job to ask questions, listen, and observe as best as we can to be able to respond appropriately within a cultural context that may not be our own.
For the Kimpton Banneker Hotel, Washington, DC, our design approach considers the unique characteristics that make up the city to provide a hotel experience that celebrates local art and culture to create a sense of place. The Banneker's name itself is a nod to Benjamin Banneker, one of the country's major Black innovators. Subtle nods to the hotel's namesake are found in artworks within the lobby and other spaces.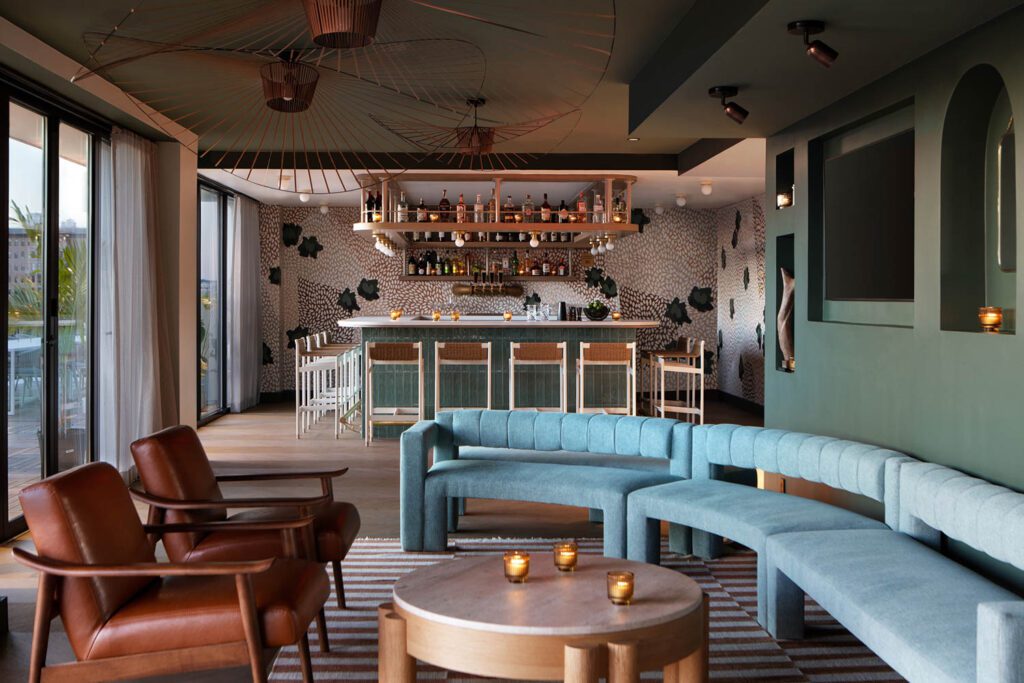 The hotel's rooftop bar, named Lady Bird, also ties back to historical figure Claudia Alta "Lady Bird" Johnson, a prior First Lady of the United States. The interior of this space represents our interpretation of a nest perched on the top of the building, made up of unique new and antique objects curated from across the city, much like how a bird collects shiny items to build its nest.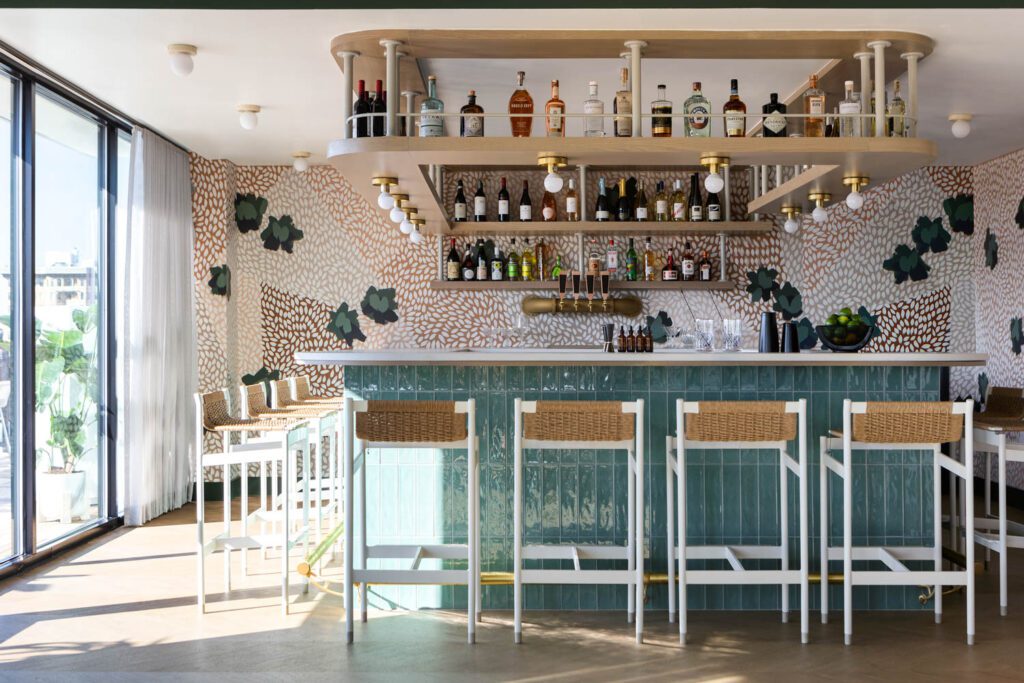 ID: You work across sectors, including hospitality, retail, and residential. What unites your projects?
MS: Every wall and every object we're surrounded by can have an impact on us—and therefore, must serve a purpose. Our approach is to consider all users—not just guests, but staff, owners, managers, visitors—and understand their needs, how our design will impact their day-to-day lives, and how we can make a positive impact on everyone who will interact with the space.
ID: How has the science of light impacted your work?
MS: Light is everything. Without light, we have no project. It has an incredible impact on human behavior, emotion and is a source of wellbeing. Natural light is always our first consideration, which is then followed by artificial lighting and supplements the science of light.
In the interior of luxury townhouses in Shanghai, lighting is a key element that creates a dramatic and functional backdrop. Not solely serving as a decorative application, lighting becomes an integral element in the interior architecture, which highlights the interior finishes and supports the functions of the space.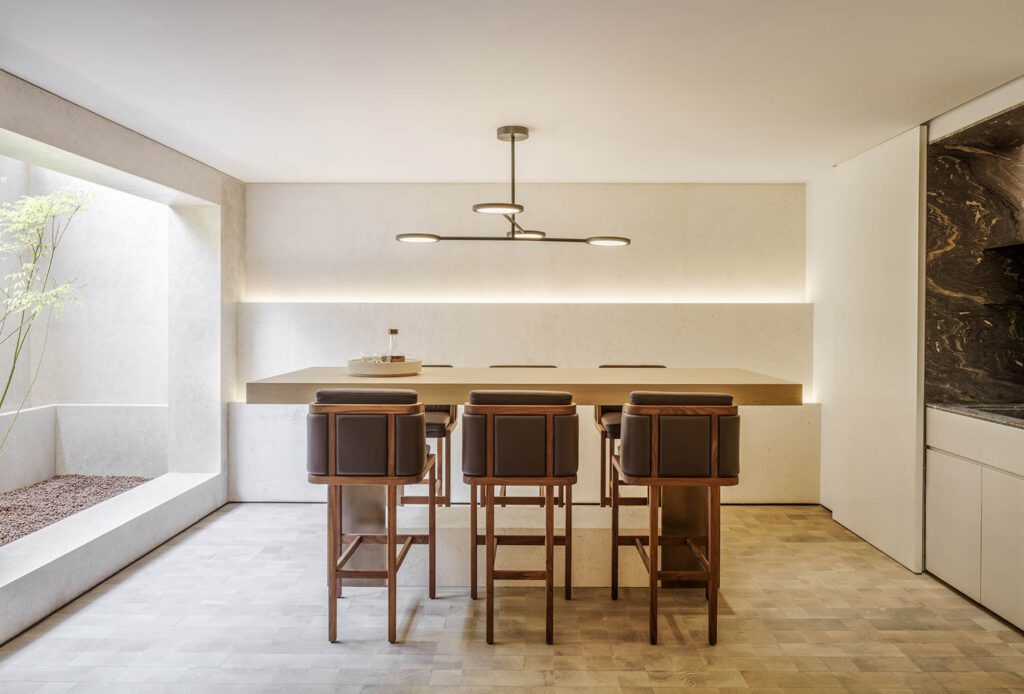 ID: How does art function in your projects?
MS: Art is the poetry, soul, culture, and silent essence of a space. It is not just the visual outcome—art provides an opportunity to tell a story or communicate a unique perspective, history, or idea. In our latest DuEast project, artwork is an essential element that helps reinforce a sense of place throughout the building. We collaborated with local artists and gave them a blank slate to create what they wanted to, and the building therefore became a gallery and an extension of the neighborhood. It showcases the talented artists who live and work in the area—and importantly, is reflective of the issues they care about.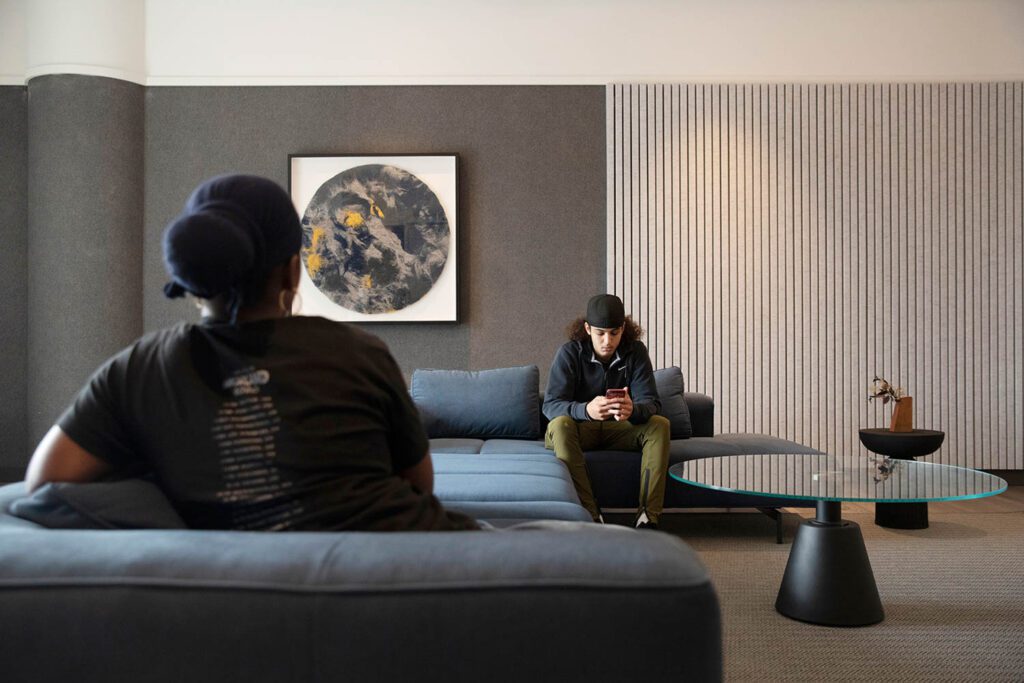 ID: What is your approach to mentoring and teaching younger designers?
MS: As we live in turbulent times where the world is facing big challenges at every turn, we feel it is our responsibility to teach aspiring designers to look beyond the surface of design and recognize its potential to contribute to a more ethical and responsible future. As a studio, we mentor and teach the next generation of interior designers through our involvement at Toronto Metropolitan University's School of Interior Design. Our approach is to help students find their voice and purpose.
ID: What are you most looking forward to in the next year or two?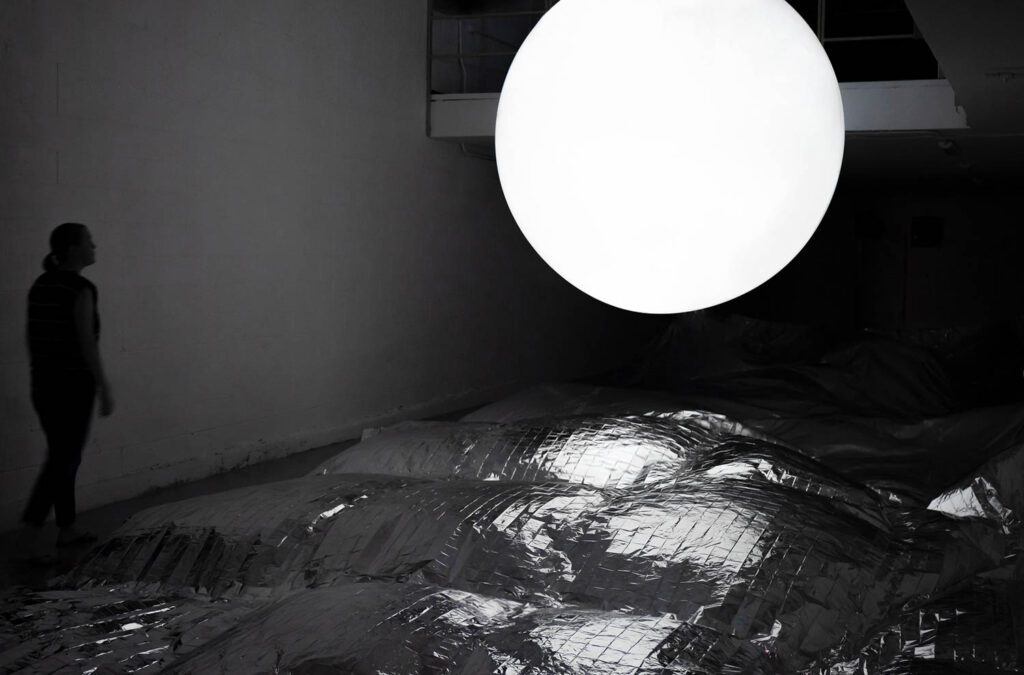 MS: As we celebrate our 10th anniversary, we have launched a new hybrid studio, which operates as a gallery space, community library, fabrication space, non-profit space, experimentation space and (even!) as a great coffee bar. In the coming months, we will be creating an experimental exhibition and a series of public events for a collaboration that we are doing during the DesignTO Festival. Our goal is to create a dynamic creative and cultural hub in our city—and we are just getting started!