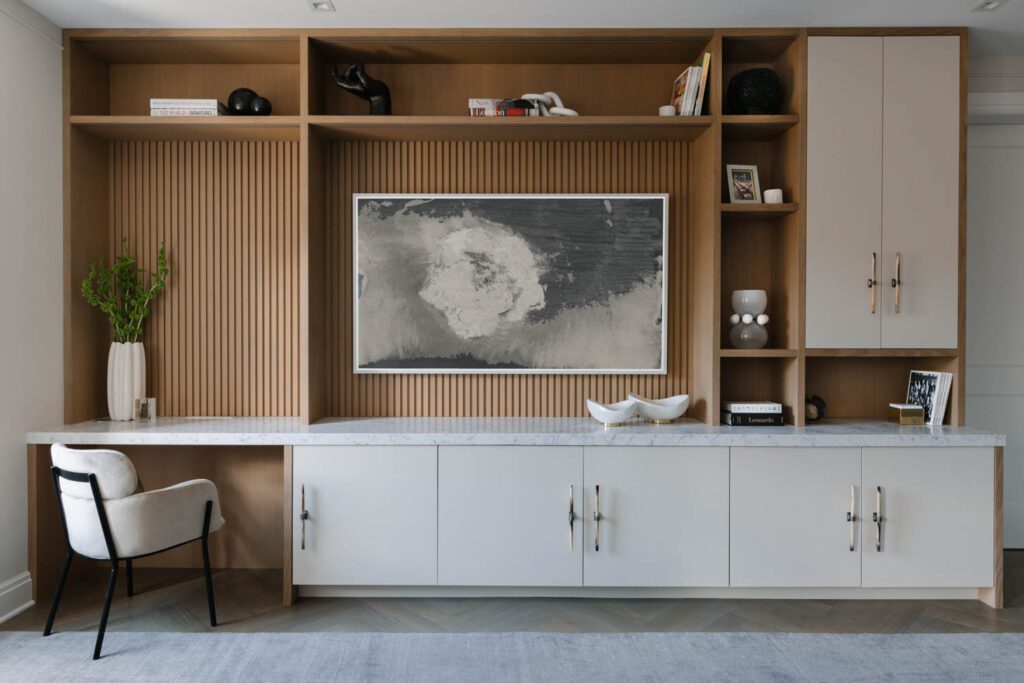 4 Black Designers on Pushing the Industry Forward
The interior design industry blooms with spontaneous ideas, experimental crafts, and reimagined forms. Despite this growth, diversity still lacks and there's nothing that squashes transparency quicker than a deduced power of unreachability to persons outside its ruling numbers.
Though underrepresentation remains an industry-wide challenge, Black designers continue to rise above, shaping design narratives, achieving accolades, and paving the way for generations to come. But there's much work to be done when it comes to creating a more diverse, equitable, and inclusive industry. Here, four Black designers speak candidly about their experiences, touching on their challenges and successes with an eye toward a brighter future.
Travis London
"I was born a designer; making things beautiful is all I know," says chef-turned-interior designer Travis London. As a child, London often rearranged his family home and even turned his bedroom into a homage to Gianni Versace's Lake Como boudoir at age 16. After closing his successful catering company in 2015, London split his time between Paris and Milan where he latched onto his love of design. Deciding to chase his dreams, London launched his own brand in 2018, Studio London Co., which conveys his taste for European interiors, vibrant colors, and extravaganza.
London's largest issue with the industry centers on lack of representation. "As a Black designer, you fight harder to be noticed because in this country only 2 percent of interior designers are Black," he says. "Then when you finally get noticed for your work, there are people who will say: 'well, they only gave you that because they wanted to feature a Black person.'"
But creating beautiful spaces and inspiring people through designs that reflect his roots keeps London going. "To me, as Black people, we are not only [a] culture but originators," he reminds. As such, he is quick to tell the next generation of interior designers: "You and your talent are enough. What seems ordinary is your power. Own that."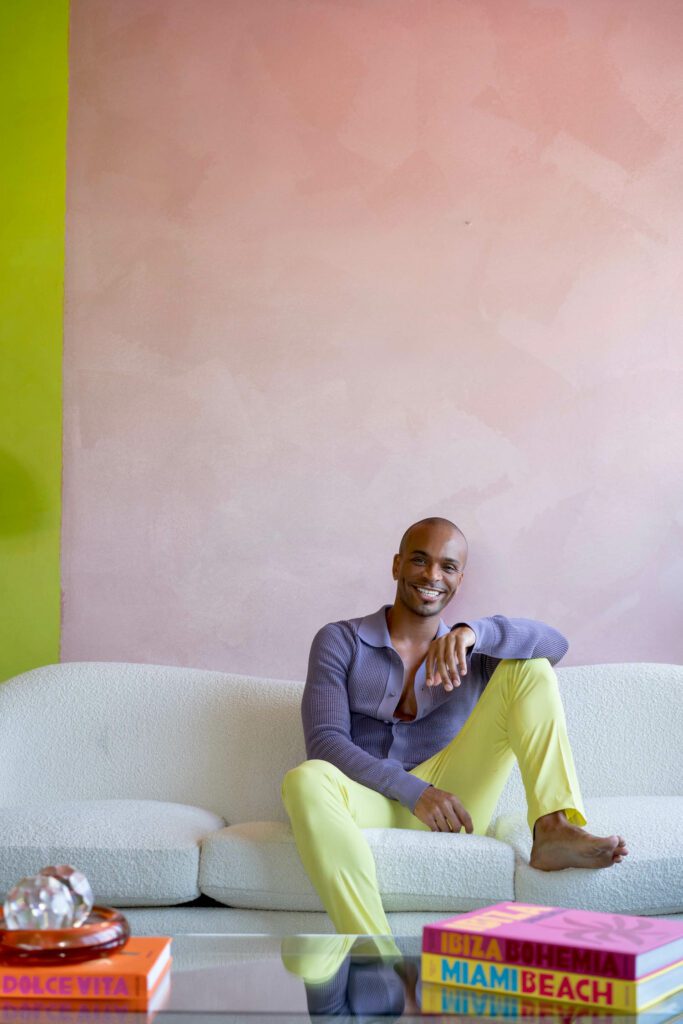 Justin Williams
Architecture is Justin Williams's first love. As early as age 12, he began drawing houses, even at church services. His parents noticed and encouraged him to develop his passion by giving him access to programs, such as Chief Architect and AutoCAD. Williams used this knowledge to envision their family home renovation, which did not go unnoticed by their contractor who took him under his wing and nurtured his talent. From there, Williams went on to launch his own brand, Trademark Design Co., at age 21. The show "HGTV Design star: Next Gen" also cast him as a contestant, among other honors.
But Williams says his stature (he stands at 6 feet 3 inches) often leads him to be overlooked. "My presence has never been that of what society depicts as a typical interior designer." Williams says. "There have been times that I have been ignored while shopping for clients, overlooked in opportunities, and underestimated in my abilities, but when I show up, I come fully prepared as it pertains to creating beautiful spaces that are carefully thought out and meticulously executed."
To raise awareness, Williams continues to share his experiences and lets his work and accolades do the rest. "I've been able to maximize every opportunity that's been presented and create new sectors of business, from furniture design to design influencer opportunities with major companies, which have continued to lead to others," he says. "Interior Design has truly been my life's work and with each chapter it gets better and better."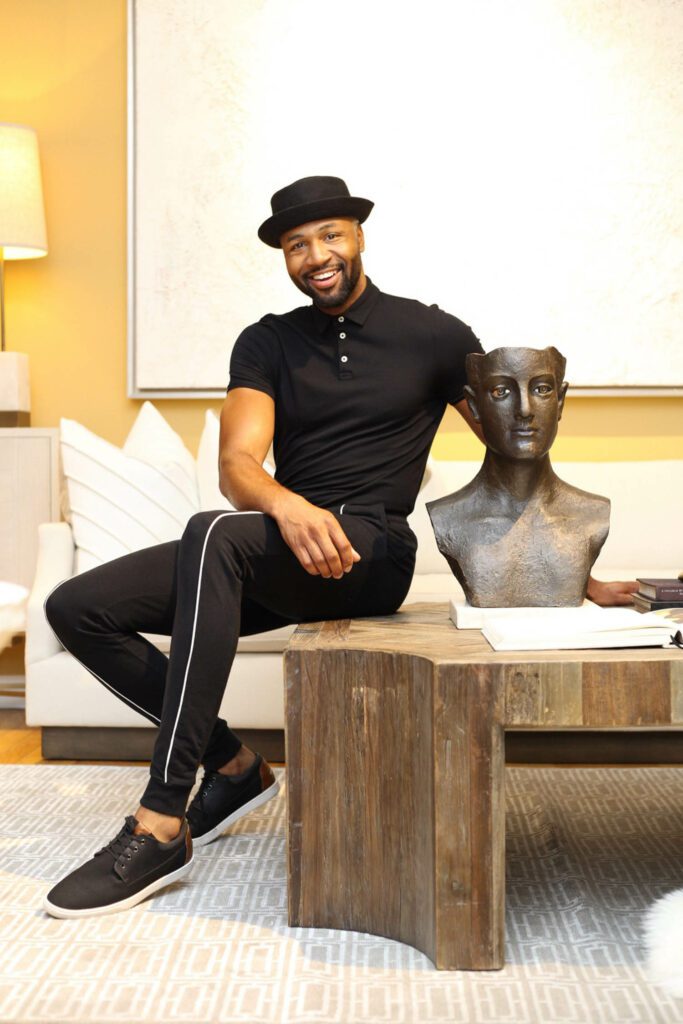 Jade McNeil
Before Jade McNeil started her self-named interior design brand, she worked at two interior design firms in Los Angeles and New York. "I've always loved minimal and modern design mixed with organic and character elements, but I had to follow the overall styles of the firms I was working at," she says.
During the COVID-19 lockdown, McNeil embarked on a personal wellness journey, focusing on the vibrational energy in home spaces. She began decorating her home with plants, crystals, and marble pieces that spoke to her. When people started complimenting her space, she realized she had a gift to share with others. "I went out on a whim and took a leap of faith to start my own firm," she says.
McNeil, who has been working in the industry for more than eight years, reflects on the challenges she has experienced along the way. "I've had my fair share of being underpaid and undervalued at previous firms, both as a woman and a Black person," she recalls. "When I first started as a designer, one of my insecurities was that I would be judged as a Black woman first by clients and vendors. But I am very inquisitive and a lifelong learner, so I naturally ask a lot of questions and quickly start speaking [their] language."
Often, she turns to the element of surprise, aiming to wow those who doubt her capabilities. "I don't believe in others dictating my life's passion. Once I start talking about design and my ideas and the possibilities of a space, my value and expertise is instantly seen and recognized," she says.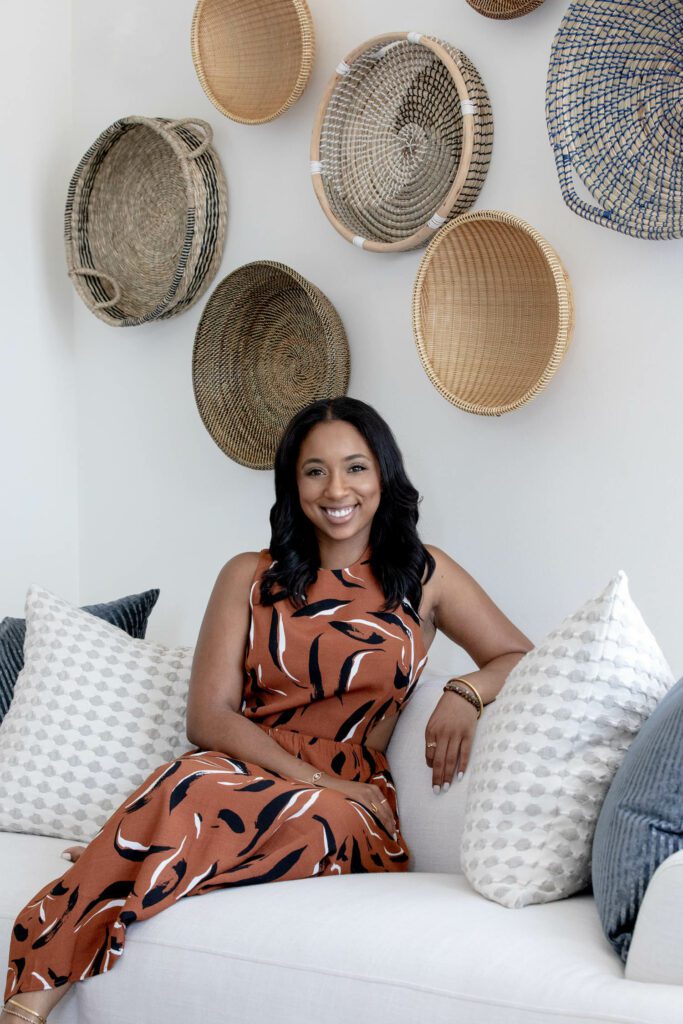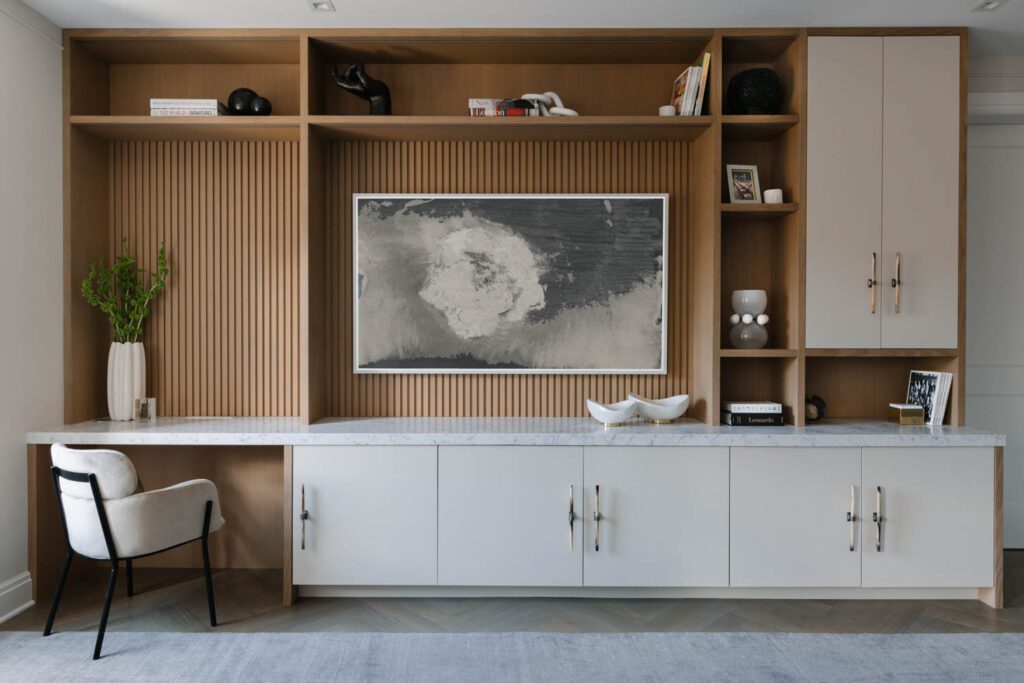 Rasheeda Gray
Rasheeda Gray, who worked in marketing little more than six years ago, never imagined a career in interior design—that is, until she and her husband decided to sell their second home. "A real estate agent advised me to stage my home and I Googled how to do that and when she came back, she was stunned by my amazing work, which got the house sold," she recalls. After purchasing a new home, she did some design work and that led her to pivot careers.
But the Philadelphia-based designer didn't quit her marketing job right away. She worked both careers side-by-side as she started her brand, Gray Space Interiors. She also is an ambassador for What's New, What's Next 2021 and one of the designers at The Kaleidoscope Project.
For Gray working in the design industry goes beyond selecting great fabrics and furniture pieces. "For me, it is primarily business, running through day-to-day activities and I think my university degree in marketing helped save me," she says. But her greatest challenge is targeting the right projects and meeting new clients. "People tend to work with people that look like them and with 2 percent of Black designers in the industry, our opportunities tend to be smaller," she shares. But with relentless grit and determination, she continues to achieve success, advising the next generation of designers to follow suit—and dream big.