8 Safe Screens That Give Socially Distant Spaces an Artful Edge
The pandemic poses an entirely new set of challenges for designers working on commercial interiors, such as hospitality environments, offices, and schools. But Yellow Goat Design, an award-winning designer of lighting, screens, and sculpture, seized this monumental moment as an opportunity to apply its signature artistic approach to a Safe Screen Collection. The comprehensive CONNECT collection features an array of customizable screens and panels—including some that offer acoustic or bacteria-resistant benefits—enabling designers to demarcate space and create protective barriers in compliance with social distance efforts while enhancing the aesthetic of any interior.
Here's a closer look at eight products from the brand's Safe Screen Collection, CONNECT, built from etched acrylic, digital printed acrylic, and powder-coated metal for long-lasting use.
1. Rainbow Mood
3. Botanic
4. Clear Cut
6. Clementine
7. Pillar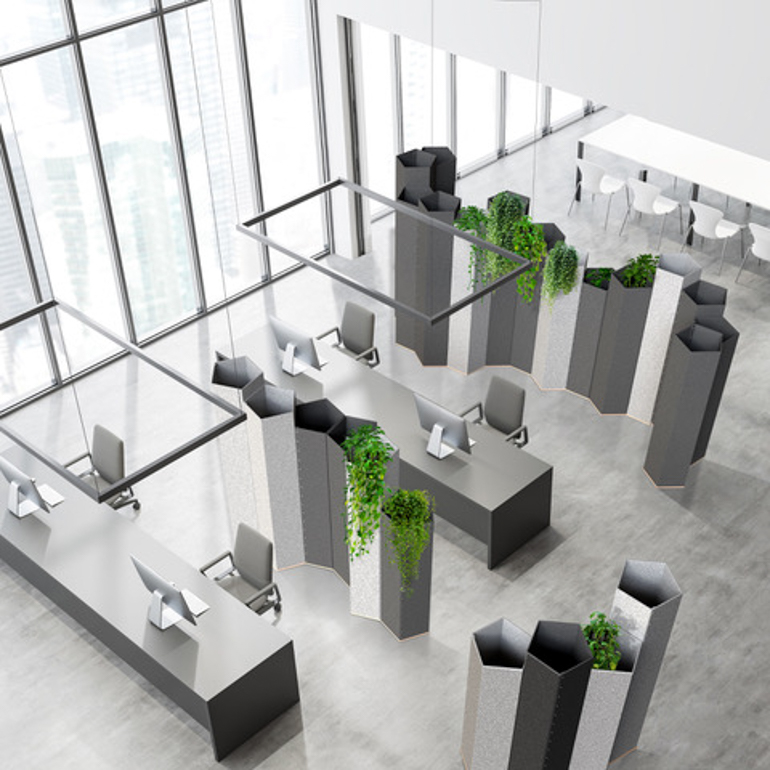 8. Penguin