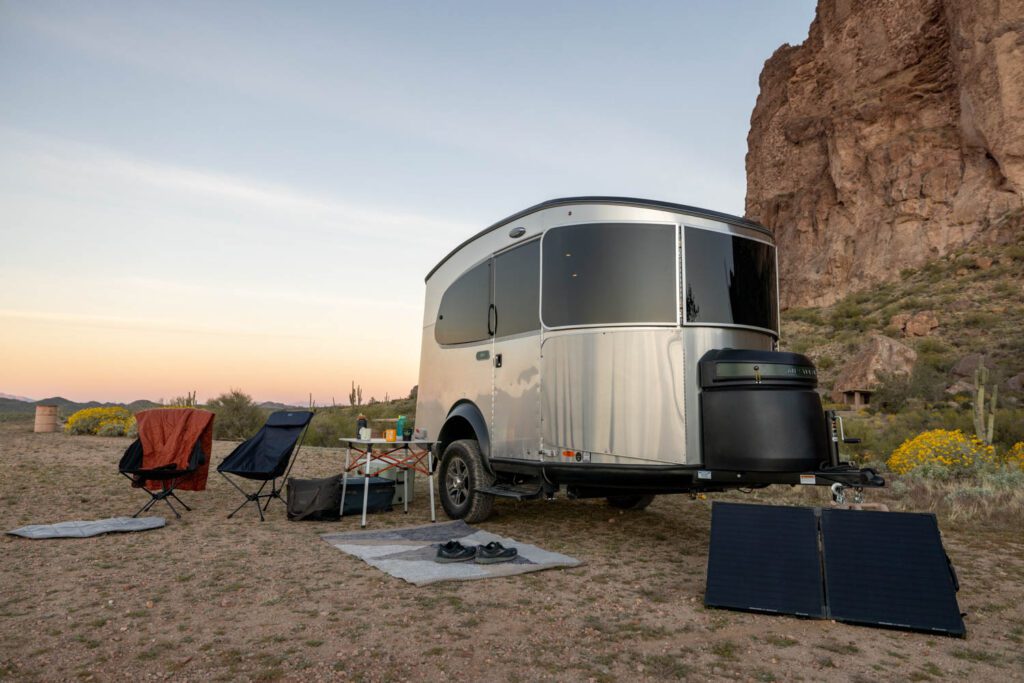 Camp in Comfort with This New Travel Trailer from REI and Airstream
It's a match made in heaven… or on the open road. Outdoor gear co-op REI has teamed up with Airstream, makers of the iconic aluminum "silver bullet" camper trailers, for a special edition of their Basecamp model trailer. The collaboration caters to a growing segment of outdoor enthusiasts who prefer the self-sufficiency and freedom of vehicle-supported camping.
The 16-foot trailer has a generous interior space that can be converted from dinette to sleeping area, plus a compact kitchen and bathroom with optional composting toilet and shower head. Campers can stay comfortable off-grid with a recirculating water heater, water purification system, and high efficiency LEDs, powered by an exclusive solar power system with rooftop solar panels and a 200Ah battery bank. REI steps in to provide a 25-piece product kit to outfit campers with everything they need to hit the road, from kitchen accessories to picnic table colors to camp chairs.
Sustainable features were added wherever possible to help campers reduce their impact. That starts with the famous aerodynamics of the trailer itself, which helps enhance efficiency. Inside, fabrics and laminates are made with Earth-friendlier post-consumer recycled materials, recycled paper, and sustainably grown wood.