Artist/Designer Henry Timi Finds Depth in Simplicity at His Milan Loft
The Milan loft of artist/designer Henry Timi exhibits an almost monastic purity. All surfaces—walls, ceilings, rough stone floors—are brushed with a layer of clay, forming a chalky backdrop to a curated selection of minimalist furnishings from the designer's HenryTimi brand. Even the monolithic chiseled-stone kitchen and the bathroom vanity, more site-specific sculptures than fixtures, align with his resolute vision: simple, restrained, refined, luxurious. Exuding a reserved elegance and honesty, his geometrically reductive creations, whether a pewter vase or a planar oak chair, celebrate their raw materiality—a unique bond with their organic origins. "My designs revert to the pristine state of things: monochromatic elements and singular natural materials," Timi says.
In addition to being a showcase of Timi's rigorous ideology, the 1,290-square-foot loft is a place of quiet and hidden functions. Bookshelves are disguised behind door panels, and kitchen cabinets and bathroom elements are elegantly integrated into the architecture. "My home is an example of research and experimentation, an artifact of my essence," the designer says. That Timi treats his dwelling as a sort of R&D facility is only appropriate since the apartment, in the city's Brera neighborhood, is
located in an early-20th-century former laboratory building. "It was the space itself that informed the project," Timi notes, describing how his renovation uncovered tall archways—poetic references to ancient Roman architecture—that, in lieu of walls, demarcate transitions between rooms.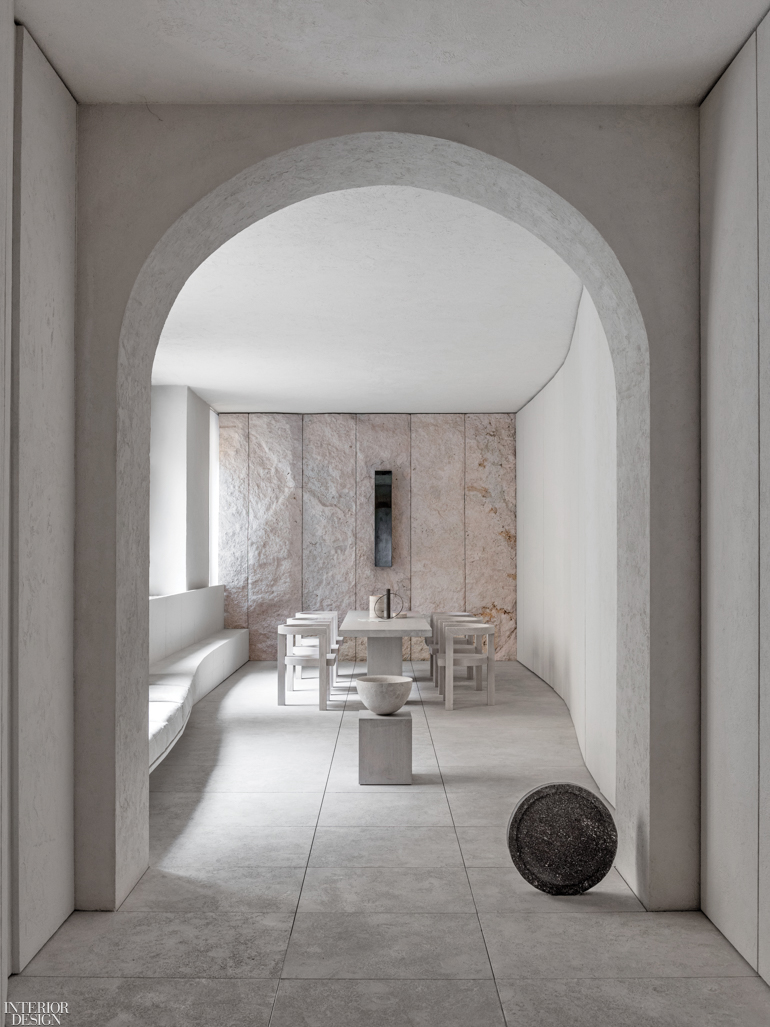 The HenryTimi brand ethos is one of "refusal of the unnecessary," the designer explains. "What influences my work is the search for aesthetic perfection, for absolute quality, for the essence in absence, for the symbolic and for the eternal," he continues. "I have always been fascinated by primordial forms and rejected décor and opulence." He certainly walks the talk.