Axor Partners with Porro for Milan Showroom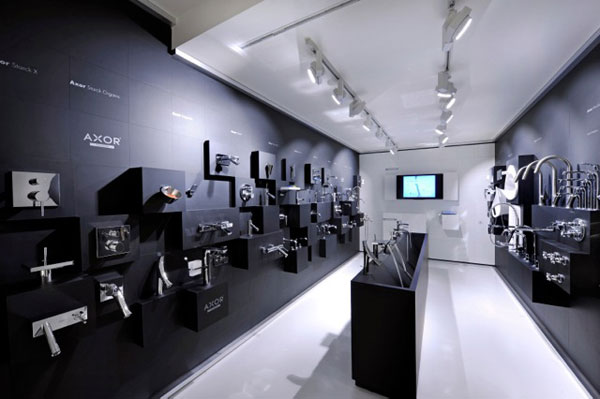 Axor

has opened a new showroom in Milan, which it will share with Italian furnishing design company

Porro

. Located at Via Durini 15 in the heart of the design-centric city, the showroom, called DURINIQUINDICI, will feature both furniture and bath in an new presentation approach. Designed by architect

Ferruccio Laviani

, two stories feature a series of functional spaces, including Axor WaterDream, a visionary concept shower created in collaboration with the Swedish design trio

Front Design

and Japanese design studio

Nendo

.

"The bathroom is becoming more and more of a living space and our products and solutions reflect this," says Philippe Grohe, head of Axor. "We were looking for a permanent, visually inspiring way to present this fact with a partner that produces exceptional designer furnishings. Not only do [Axor and Porro] share a similar approach to design, but also the philosophy of 'open living spaces.'"
"Despite operating within different cultural contexts, the visions developed by the two design studios have one thing in common, as they both present new archetypes in a charming and captivating manner," Grohe says. "Light and water pathways are re-interpreted in surprising and unconventional ways, and long-established functional and spatial separations between the living and bathroom spheres are challenged."

DURINIQUINDIC has future plans to showcase a selection of Axor's iconic designer bathroom collections, including Axor Starck, Axor Citterio, and Axor Uno, as well as some of its newest products, such as the Axor LampShower designed by Nendo.