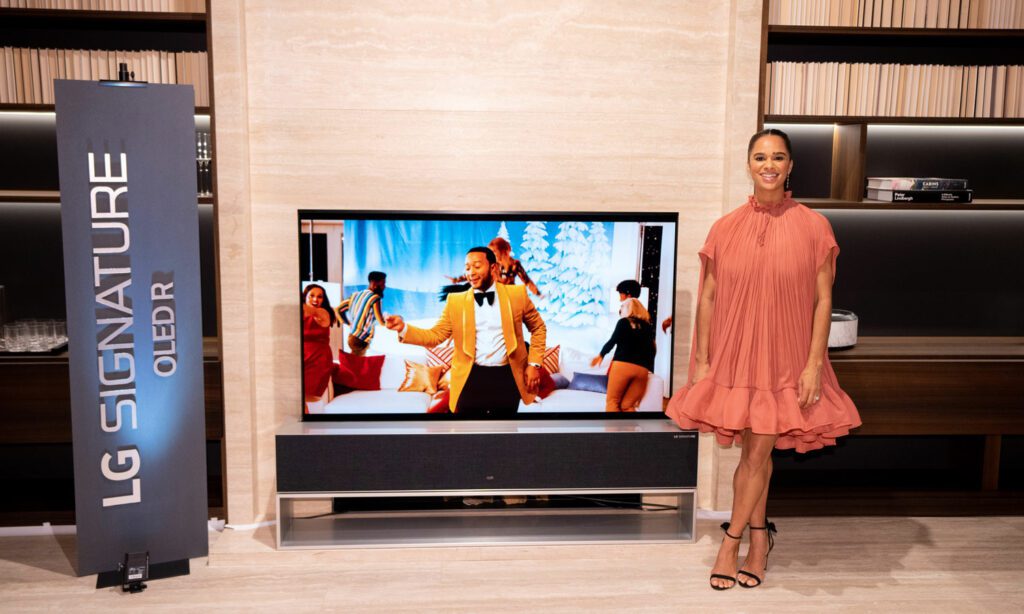 Ballet Dancer Misty Copeland, DIFFA, and LG Signature Host Holiday Gathering in Manhattan
American Ballet Theatre principal ballet dancer Misty Copeland celebrated the season at a recent holiday party she co-hosted with Design Industries Foundation Fighting AIDS and LG Signature in Manhattan. The event, held at the Molteni&C showroom, brought the A&D community together for a festive night, complete with a champagne toast, during which the LG Signature team unveiled the OLED R rollable TV.
Kicking off the evening, Dawn Roberson, DIFFA executive director, highlighted the work being done near and far by the organization to improve healthcare and awareness for those impacted by HIV/AIDS. "We've granted more than $50 million dollars to service organizations around the country," she said, recounting DIFFA's accomplishments since its founding in 1984. Adding to that number, LG Signature presented Roberson with a sizable check (quite literally), ensuring DIFFA continues to reach those in need.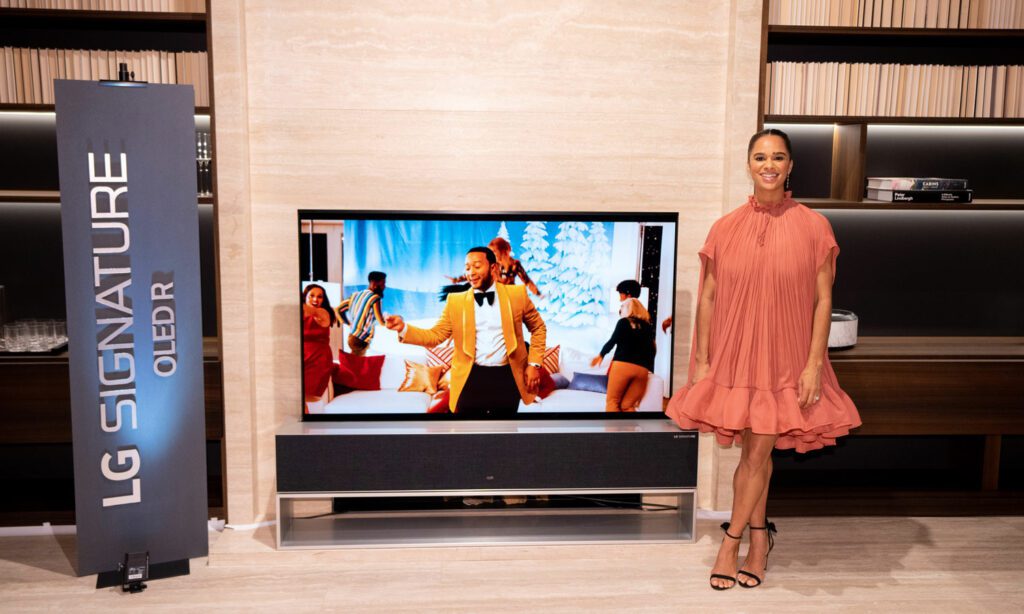 Roberson then handed the mic to Copeland, a brand ambassador for LG Signature. Copeland likened the creation of artfully-designed products to the preparation she puts into a performance on stage. "A lot of hard work goes into creating a beautiful product," she said, noting that, as in her own profession, the most trying moments of innovation and discovery—the blood, sweat, and tears—take place "behind the curtain." As for DIFFA, Copeland firmly stands behind the group's mission. "As an artist and an athlete, everyday I'm challenged to overcome a myriad of obstacles," she said, noting her position as the first Black principal ballet dancer at American Ballet Theatre. "It's inspiring to me to contribute to a brand that's giving back in a meaningful way."