Bentley's New Bentayga SUV Showcases Breitling and Linley
In the best collaboration to come out of Britain and Switzerland since Stilton and Swiss fondue, Bentley is teaming up with Breitling and Linley in honor of its new Bentayga SUV. The Anglo-Swiss kiss consists of the British automaker enlisting the Grenchen-based horologist, worn by the Mercury astronauts (not to mention James Bond), for a one-of-a-kind dashboard clock, along with their fellow countryman at Linley, the interior design firm responsible for London's legendary Claridge's Hotel, who contributed a luxe built-in picnic basket.
The optional dashboard clock is a bespoke Tourbillon, the most complex of watch mechanisms, and is available in either solid rose or white gold. The face comes in a choice of mother-of-pearl or ebony-pearl, with both featuring eight diamond indexes. The coup de grâce is that taking the Bentayga, which were released for the first time ever in March and are handmade over the course of 130 hours, for a targeted spin automatically winds the clock.
While out setting your clock, enjoy a picnic courtesy of Linley's custom three-piece hamper set, an add-on that fits snug in the trunk. Trimmed in diamond-quilted leather—sourced from bulls in Northern Europe, where the climate is more temperate and therefore home to fewer parasites resulting in hides that are naturally blemish free—the same kind that's on seats and doors, it contains custom China dishware, cutlery, and crystal glassware in its first compartment, a refrigerator (think champagne) in the second, while the third, complete with a custom blanket, is formatted for dry goods. And don't forget the cushioned top is designed to be used as outdoor seating.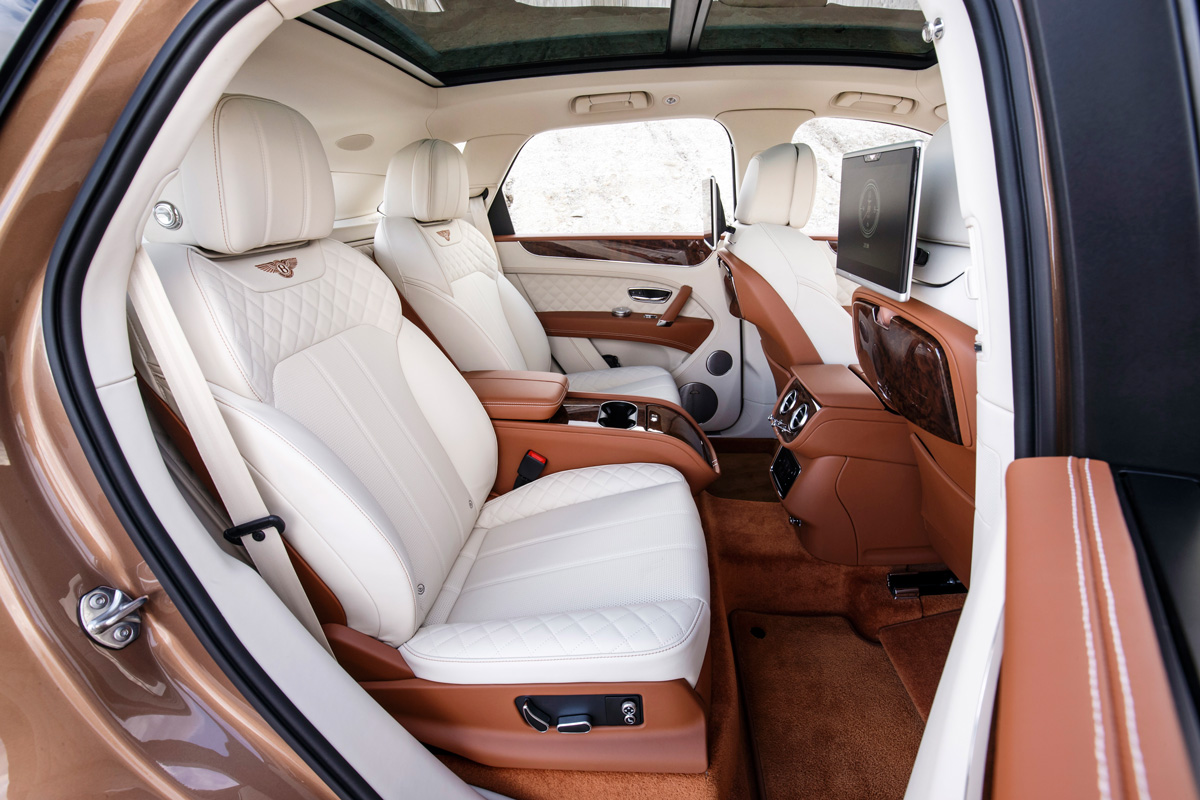 Photography courtesy of Bentley.