Bjarke Ingels Wins Competition to Design Museum of The Human Body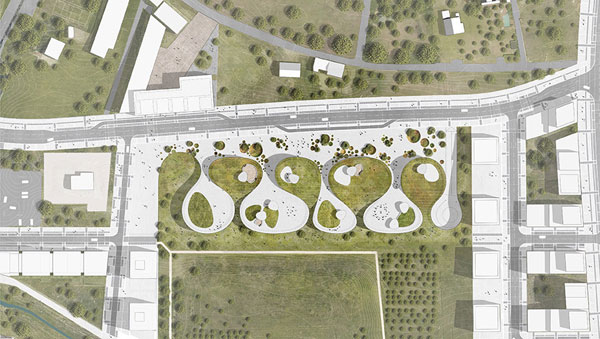 From a bird's eye perspective, the museum will resemble interlocking fingers connecting architecture with nature.





Bjarke Ingels Group (BIG)

has been selected to design the Museum of the Human Body in Montpellier, France, from among five international teams shortlisted in the competition. Boasting 84,000 square feet, the Museum of the Human Body is slated to open in 2018, with construction scheduled to begin in 2016. The jury that selected the design, lead by Montpellier mayor Helene Mandroux, cited its qualities of innovation and functionality, as well as the firm's attention to the surrounding environment.

Located at the edge of a park in the newly developed neighborhood of Parc Marianne, the museum's footprint will resemble round interlocking fingers, blending the city's urban and natural elements. In section, the fingers will rise organically from street level to flowing rooftop gardens that provide lookout points and give visitors spaces to play and relax.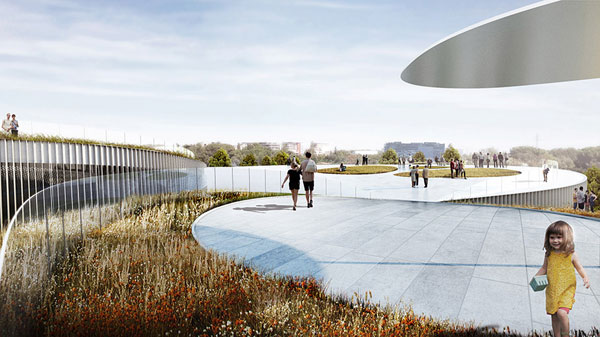 The museum's rooftops will feature ergonomic gardens, blending the surrounding park with the museum itself.




To further the close relationship between nature and architecture, the building's facade will be largely transparent thanks to louvers that adjust consistently throughout the day, adapting as the sun moves to filter the optimum amount of light. From the exterior, the louvers resemble human fingerprints in a nod to the museum's corporeal focus.
Bjarke Ingels described the confluence between city and nature achieved in this unique design in a statement released by the firm:

"

Like the mixture of two incompatible substances—oil and vinegar—the urban pavement and the parks turf flow together in a mutual embrace forming terraced pockets overlooking the park and elevating islands of nature above the city. A series of seemingly singular pavilions that weave together to form a unified institution—like individual fingers united together in a mutual grip."

Visitors to the museum will weave in and out of these rounded fingertips through a fluid interior axis that joins eight unique spaces. Many of the exhibitions will be interactive, and the museum will also host performances, cultural activities, and workshops celebrating Montpellier's heritage as a capitol for medical learning.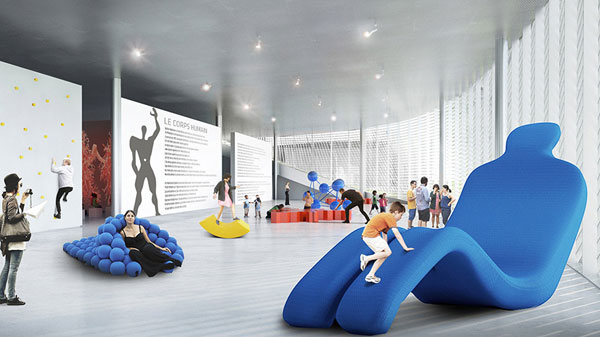 Many of the exhibitions will be interactive for experiential learning.






The louvers of the museum's exterior are designed to resemble a human fingerprint.