BWAF Initiative Spotlights Women in Architecture



Alice Tully Hall by Elizabeth Diller, principal, Diller Scofidio + Renfro. Photo by Rekha Auguste-Nelson/BWAF.










The wide world of women in architecture and their often overlooked role in New York's urban landscape is about to get a big boost in recognition. The

Beverly Willis Architecture Foundation (BWAF)'s

new initiative "Built By Women (BxW):NYC" plans to highlight 100 exemplary structures or environments for their practical, economic and societal impact on the city's built environment. Since women account for only 18 percent of the AIA's membership—and the percentage of women engineers is even smaller—the BxW:NYC's program intends to provide women architects with equal media and online exposure as their male counterparts.

"Since only projects by women are included, we believe the program will serve as a challenge against stereotypes of women's perceived role in an industry still dominated by men," says James Hanley, executive director, BWAF.

Setting criteria will be jury members selected from advisors, trustees, and professionals, including architectural historians who aim to announce the 100 by this summer. Information on the honorees, including project descriptions, photographs, biographies and maps, will be available for download from BWAF's Dynamic National Archive, a database of women architects and designers.

Architect Beverly Willis founded BWAF in 2002 to help women colleagues avoid professional obscurity. The foundation works to transform industry practices through collaborations with museums, organizations, and other groups within real estate, construction and technology. Rounding out these efforts are Hanley's long-range goals to "strengthen its national network and increase BWAF's visibility in the building industry."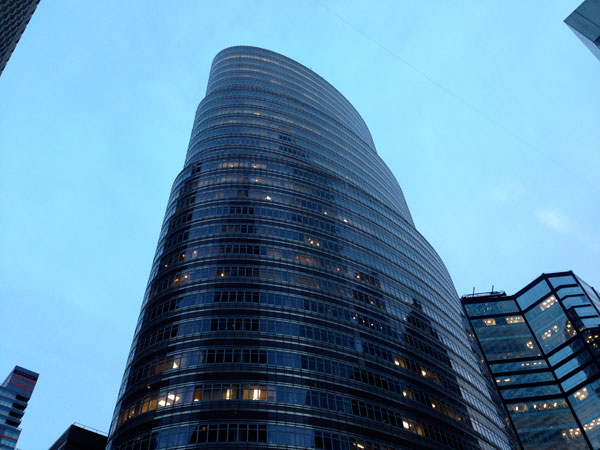 Lipstick Building by John Burgee Architects, Philip Johnson, and project architect Ronnette Riley. Photo by Rekha Auguste-Nelson/BWAF.