Cindy Allen Appointed Chairman of DIFFA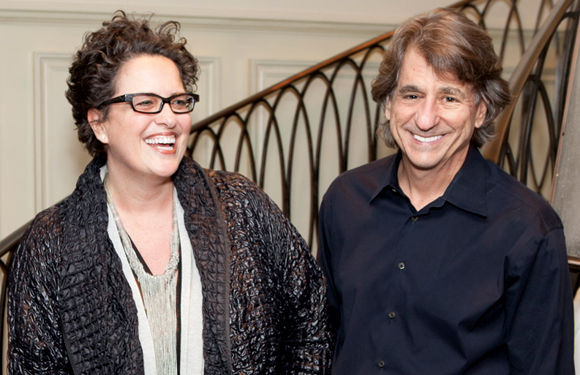 Cindy Allen with David Rockwell





Interior Design

Editor in Chief Cindy Allen has been named Chairman of the Board for

Design Industries Foundation Fighting AIDS

(DIFFA), the design community's foremost charity and a leading supporter of the care and education of people with HIV/AIDS. For the first year of her three-year term, Allen will co-chair with David Rockwell, the founder and CEO of Rockwell Group who has been Chairman of New York-based DIFFA for the past 12 years. "The cause and future of DIFFA is incredibly dear to me so I would only nominate the most exceptional, talented and committed person," says Rockwell. "I can't think of anyone who fits the bill more than Cindy Allen… DIFFA will be in very good hands." Allen, who just celebrated a decade as Editor in Chief of

Interior Design

, has also served as a board member for

Design Trust for Public Space

and

The Alpha Workshops

, both non-profit organizations based in New York. "What is remarkable about the design industry is their steadfast willingness to do good—to help, to change, to build, and, most importantly, to give," said Allen. "I'm excited to coalesce our community and beyond in designing new avenues for giving. Oh, and there are two people you never say 'no' to—David Rockwell and DIFFA." Since being founded in 1984, DIFFA has granted over $40 million to hundreds of AIDS services organizations nationwide. One of its most high-profile events, Dining by Design, has become a signature multi-day event in New York, Chicago, San Francisco and Detroit where top designers produce unique tabletop installations that are debuted during the event.