Coalesse Launches NYC Pop-Up Showroom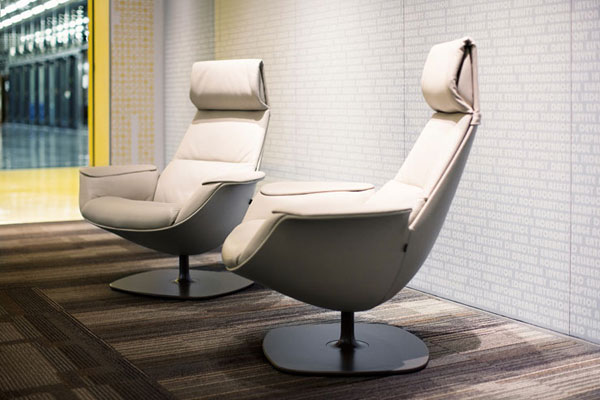 Massaud lounge chair by Jean-Marie Massaud for Coalesse.




For the first time ever,

Coalesse

will be bringing a pop-up showroom to New York City from its showroom in Chicago. The event, which will take place November 20 and 21, will feature furnishings from some of its newest collections, including pieces by designers

Jean-Marie Massaud

and

Toan Nguyen

that debuted at NeoCon earlier this year. The 4,000-square-foot space will be set up in a series of vignettes and executives from the firm will be on hand both days to answer any questions visitors may have about the designs.

Coalesse has made a name for itself in the furnishings industry for its capability to bridge the gap between home and office in the crossover category. Each of Coalesse's designs work equally well in both environments and cater to a growing population of people who toggle between work and life activities on a daily basis. Highlights of the pop-up include the Massaud Collection by Jean-Marie Massaud, which features a series of executive chairs inspired by the comfort of first-class flight, and Lagunitas by Toan Nguyen, a collection of highly customizable lounge chairs and tables.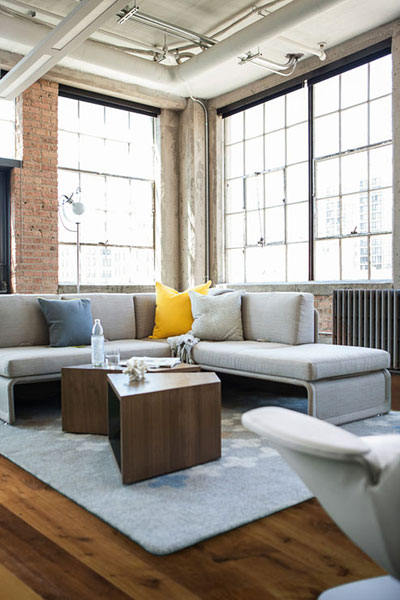 Lagunitas by Toan Nguyen for Coalesse.



"I wanted to make a sofa that you could lounge on, but that also converts with a backrest so that you can either work or watch a movie and relax," says Nguyen. "It's adaptive and has a power outlet under the seat to hook up your laptop. You don't need an instruction manual to convert it."

"At Coalesse, we're merging the lifestyle and contract worlds," says Karen Gintz, vice president of marketing for Coalesse. "This pop-up gives New York City the chance to experience our vision for work and life,"

The Coalesse pop-up showroom will be at Bathhouse Studios located at 540 E. 11th St. in New York City and will be open from 9 a.m. to 5 p.m. November 20 and 21. Any members of the industry who are interested in attending a preview of the pop-up on Tuesday, November 19 to meet the designers can RSVP by emailing

[email protected]

.



Hosu lounge chair by Patricia Urquiola for Coalesse.