COVID-19 Full Coverage
During the ongoing global pandemic, the Interior Design team is dedicated to delivering stories that are important to you. See our full coverage on the impact of COVID-19 on the architecture and design industry, including major shifts in how we work, and the ways the A&D community has responded.
A Message from Editor in Chief Cindy Allen
"All of us at Interior Design are thinking about you during this uncertain time…We are all rewriting the playbook as we go." Read the entire message here
Industry News
Industry Leaders Urge WHO to Stress Role of Built Environments in Combating Spread of COVID-19
The A&D community is taking building safety into their own hands with a widely backed petition urging the World Health Organization to establish best practices for air standards, among other measures, to help mitigate the spread of COVID-19. Read more
Maison&Objet to Host Virtual Fair in September
Though Paris Design Week is confirmed to go on this fall, Maison&Objet announced that it will host a Digital Fair September 4-18 in lieu of an in-person event through its online platform Maison&Objet and More, or MOM. Read more
New York's Javits Center Transforms Into Hospital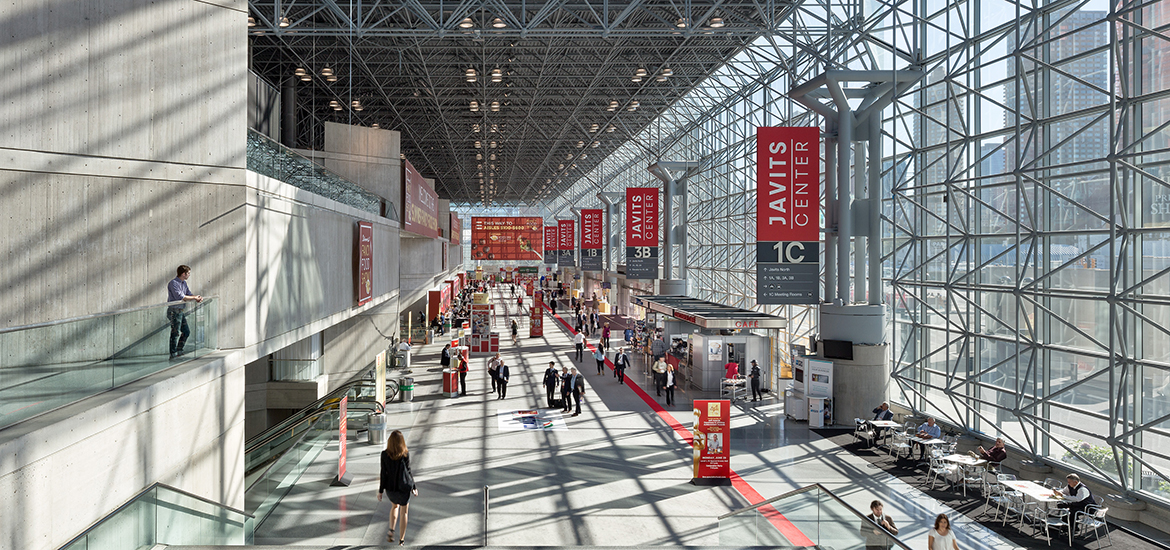 In a tale of good design adapting to serve the greater good, New York's Jacob K. Javits Center—home to past Interior Design Hall of Fame and Best of Year Award ceremonies—has been enlisted in the battle against the coronavirus. Read more
Italy's Ceramic Tile Sector Resumes Production
Finally, some good news. Read more
Fuseproject Develops Emergency Ventilator Prototype for CoVent-19 Challenge
As the COVID-19 pandemic brought the world to a pause, the team at Fuseproject—led by founder Yves Béhar, known for taking on projects that help the greater good—sprang into action to assist the medical community. Read more
Dispatches from Designers Around the World
We reached out to members of the A&D community to gain insight on how the COVID-19 situation has affected the industry worldwide. Check out the entire series below.
Designers Look Toward the Future in Uncertain Times
Matteo Thun, Alexandra Champalimaud, Peter Ippolito, and others share their experiences and advice. Read more
Designers Share Strategies for the New Normal
India Mahdavi, Joe Cheng, Kyle Gaffney, and David Galullo offered encouraging words and updates from the field. Read more
U.S. Designers Share Ways They're Thinking Big During the Pandemic
Interior Design checks in with members of the community in New York, Charleston, and California, who are still thinking big. Read more
4 Coast-to-Coast Designers Stand Strong and Look to the Future
Interior Design goes coast-to-coast to hear from architects and designers in California and New York about the challenges and opportunities our communities continue to face. Read more
3 Designers Envision a Better Future
We continue our ongoing series of dispatches from the design community with ideas of how to conceptualize our present and envision a better future. Read more
3 Design Institutions Assess the Current State
We've spoken with the institutions the design community relies upon for advocacy, resources, and honest assessments of the state of the world right now. Read more
Designers and Architects Find New Ways to Adapt
We're checking in with three designers who have found ways to keep themselves and their industry as healthy as possible. Read more
Partners in Life and Design: Part I
We asked three couples in the design sphere how they're managing work, family, and squeezing in some time for solitude while under one roof. Read more
Partners in Life and Design: Part II

Part II in our series checking in with designers who are partners in work and life. The pairs also offered thoughts on how the pandemic will impact the future of design. Read more
Stronger Together: How the A&D Community is Helping Others
As the novel coronavirus quickly rattled the world, forcing people to change the way they live and work indefinitely, the architecture and design community sprang into action—finding ways to help others, even as they faced their own respective challenges. Read more
The A&D Community Steps Up to Create PPE and Connect
Several months into the COVID-19 pandemic, architecture and design firms have moved through unfathomable shifts in where and how they get things done. While the world continues to monitor—and hope for—the flattening of new infections, we checked in with firms in Brooklyn, Chicago, and Toronto to talk about 3-D printing, story-swapping, and the perils and pleasures of a glass of wine. Read more
A&D Educators Share Ways the Pandemic is Shifting Teaching
As the Class of 2020 prepares to step into a world that might seem unrecognizable, institutions are finding ways to lift spirits as graduates move their tassels—even if only in their living rooms. As part of our ongoing coverage of the design community in the grip of the COVID-19 pandemic, we asked A&D school faculty and administrators what graduation looks like in 2020, and what the world should expect from newly-credentialed designers. Read more
Designers Offer Insights into the Future of Healthcare Environments
While COVID-19 has affected virtually every sector of our lives, it's transformed no part of the built environment more than healthcare. While existing spaces are being tested, architects and designers are hard at work (from home) looking at the best kinds of structures to transform into patient care facilities. Read more
Designers Postulate the Future of Residential Design
We thought it fitting to ask experts in the field what their own homes look like, and how working from home influences their ideas about the future of residential design. Read more
Italian Architecture and Design Experts Share Their Experiences As Lockdown Eases
Industry experts operating at different scales reflect on surviving a social, economic, and creative crisis in Milan during and after the surge of COVID-19. Read more
Hello Cindy!
Editor in Chief Cindy Allen Hosts Virtual Chats With Designers
Mark your calendars, grab your phone, and tune in to Interior Design's Instagram (@interiordesignmag) weekday afternoons at 12 p.m. EST as Editor in Chief Cindy Allen chats with designers around the globe. Check out the recaps on each talk so far
ThinkLab Research Insights
Building Community Within the Interiors Industry Amidst the COVID-19 Crisis
People in the interiors industry today seem to fall into two categories: Those who remember the downturn of 2008 and those who don't. For those who do remember, one lesson seems abundantly clear: act fast, act early, and since this may be a marathon (and we don't yet know where the finish line is), pace yourself. For those who don't remember, it may feel like the sky is falling. For both audiences, the group advice seems to be: This too shall pass. Read more
As the Design Industry Faces the Pandemic, Learnings from Previous Recessions Still Apply
If there's one thing we know for sure, it's that history has a funny way of repeating itself. And while most of us haven't experienced a global pandemic in our lifetime, we have experienced many financial downturns. Yet from those downturns, the interiors industry gathered insights and lessons learned to collectively move forward. Read more
3 Predictions on How Remote Work Will Shift Product Specification
Major companies have come out and acknowledged what many of us have been thinking for a long time: This remote-work thing is, well, working. Recognizing that design services will perhaps be even more imperative than ever before, we look at predictions from both manufacturers and A&D as to how the future of the product specification process may look different after we un-pause. Read more
Industry Cancellations and Postponements
As the situation has evolved so quickly worldwide, a bevy of organizations have made tough decisions to either cancel or postpone major industry events. See the most up-to-date reports below.
La Biennale di Venezia Postpones Architecture Exhibition until 2021
La Biennale di Venezia announced that the 17th International Architecture Exhibition—How Will We Live Together?—is postponed due to the global pandemic and will now open May 22, 2021 and remain on view through November 21, 2021, with the 59th annual International Art Exhibition planned for 2022. Read more
Cersaie 2020 Postponed Until November
Cersaie, the annual exposition of ceramic and porcelain tiles organized by Confindustria Ceramica and Edi.Cer SpA, now will take place November 9-13 in Bologna, Italy, in an adapted format, rather than September 28 to October 2. Read more
Salone Del Mobile.Milano Suspended Until 2021
Optimistic for the future, the board noted that the 2021 edition—which marks the Salone's 60th anniversary—will be bigger than ever for the design industry. Read more
NeoCon 2020 Now Canceled, Rather Than Postponed
Currently, theMART is working with NeoCon partners and constituencies to determine creative new ways to connect the community in the interim. Read more
ICFF, WantedDesign, Coverings, and HD Expo Announce Cancellations
In efforts to quell the spread of COVID-19, International Contemporary Furniture Fair, WantedDesign, Coverings, and HD Expo announced cancellations March 18. Read more
NYCxDESIGN Suspends Plans for May Festival, Shifts Programming to October
Programming for the May 12-20 festival now will be presented in October. The festival's new October date coincides with significant design events across the city including the Cooper Hewitt, National Design Museum's National Design Week, Archtober, the Architecture and Design Film Festival (ADFF), and Open House New York Weekend. Read more
Interior Design Event Announcements and Updates
Interior Design Announces Virtual Re:Source and Roundtable Events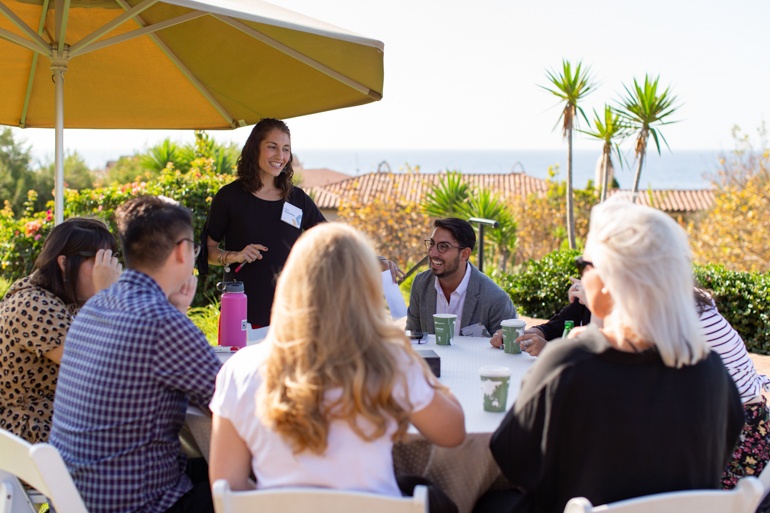 Public gatherings may be on hold in much of the world, but Interior Design released a packed schedule of virtual events to ensure you stay connected to friends and colleagues this spring. Read more
On Monday, May 18th, the A&D community celebrated New York City's top products and projects during the first ever virtual NYCxDESIGN Awards, presented by Interior Design and the International Contemporary Furniture Fair. Read more
ThinkLab, the research division of SANDOW, is gathering information about our industry's response to COVID-19. Click here if you'd like to participate.