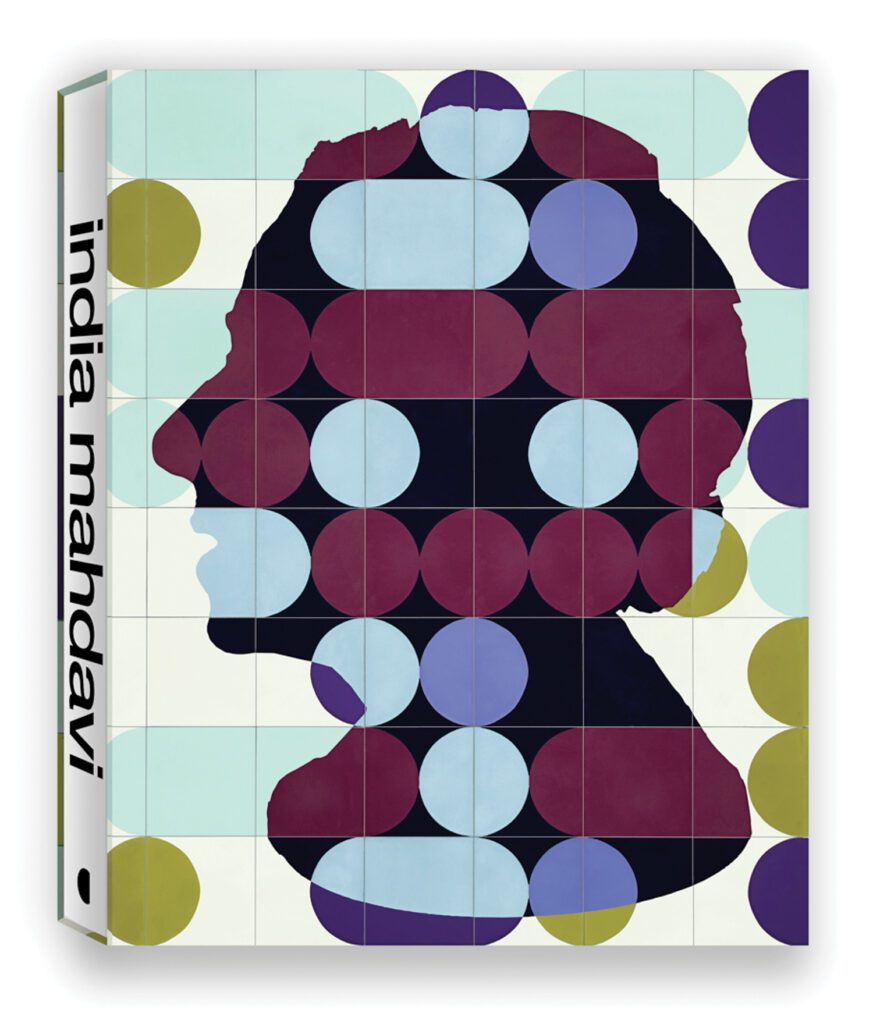 Cozy Up With These New Books by India Mahdavi and Peter Marino
India Mahdavi
by India Mahdavi
San Francisco: Chronicle Books, $65
360 pages, 310 color images
Before we see a written word, this book, which arrives in an untitled but richly graphic slipcase, presents us with 14 pages of a Mahdavi table design seen in many hues and patterns. Almost all the rather large (9½ x 12 ½ inches) subsequent pages are similarly alive with color, as are the Mahdavi interiors. Amid this happy kaleidoscope, however, is a 28-page interview with the designer by Javier Fernandez Contreras, dean of the department of interior architecture at the Geneva University of Art and Design, telling us of her background.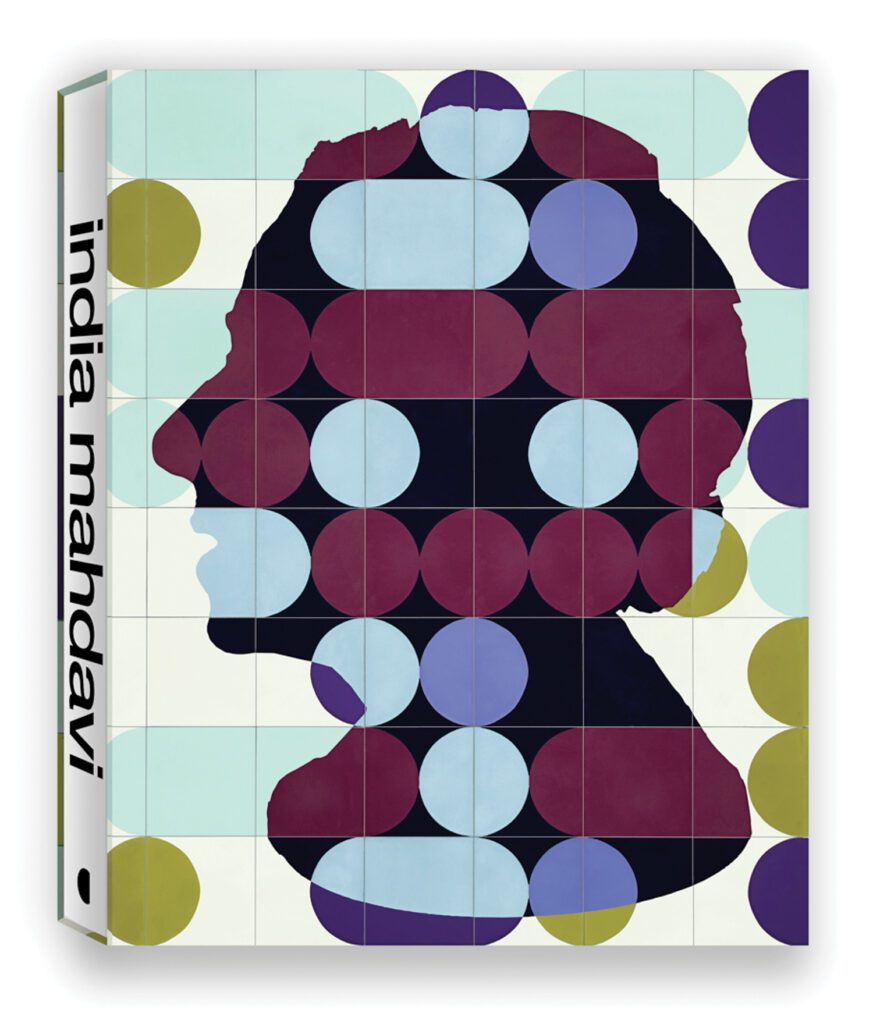 Born in Iran, Mahdavi was trained at the Ecole des Beaux-Arts in Paris and at Cooper Union in New York, where her furniture designs were shown by Ralph Pucci. Then, settling in Paris, she was "an artistic director" for Christian Liaigre, before establishing her own showroom and studio with projects in "London, Miami, New York—everywhere but France." Her work is now global, and she was inducted into the Interior Design Hall of Fame in 2019.
The rest of the book is a visual feast, with some captionless pages not of interiors or furnishings at all but of bright abstractions of form and color. When some text is allowed, it is seldom factual but never dull. For example: "Everywhere, the radicality of the lines is assuaged by the softness of the furniture"; and "Color exudes from an unconscious and subliminal memory of the lights I perceived and faithfully transposed into space." Slipped into the book as a bonus is a 48-smaller-page album of photographs taken by Mahdavi of a variety of subjects, including a few interiors but many scenes of nature. This book, while often puzzling, is the most visually delightful seen in a very long time. Every library needs a copy.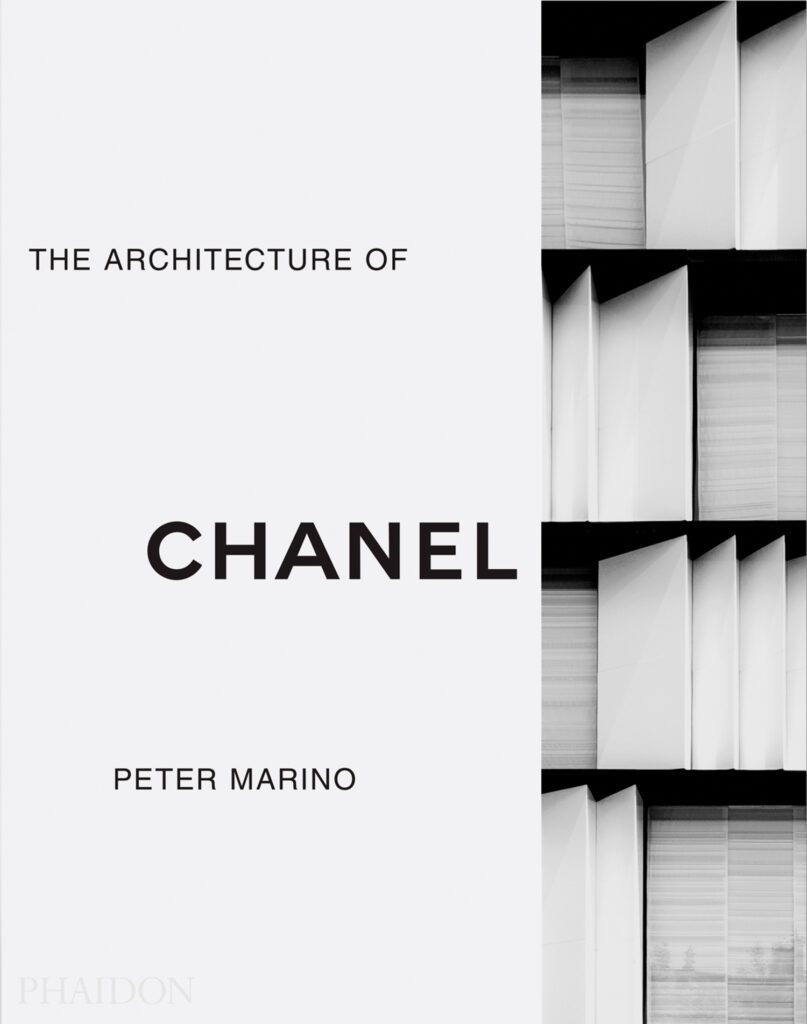 Peter Marino: The Architecture of Chanel
by Pilar Viladas, Felix Burrichter, Sam Lubell, and Peter Marino
New York: Phaidon, $125
280 pages, 256 illustrations, 161 color
This is an elegant book showcasing elegant architecture and interiors that are, in turn, showcasing elegant women's clothing (plus characteristic ropes of pearls and the world's most famous perfume). The architecture and its interiors are all the work of Peter Marino and the firm he founded in 1978. Inducted into the Interior Design Hall of Fame in 1992, he has designed residences, museums, and Andy Warhol's Factory, but a large part of his practice has been for the fashion world (Armani, Barneys New York, Bulgari, Fendi, Donna Karan, Louis Vuitton). But perhaps his most loyal client has been the House of Chanel and Karl Lagerfeld, its creative director for a quarter century until his death in 2019.
This book shows us 16 of Marino's Chanel store designs. They are in New York, Chicago, Istanbul, Singapore, Nanjing, Seoul, and Osaka, two in Tokyo, three in Hong Kong, and four in Miami, some of them having gone through several iterations before reaching their present state of perfection. No two are alike, but all comply with Gabrielle "Coco" Chanel's favorite palette of black and white (with an occasional touch of beige) and her revolu­tionary style of radical simplicity—a program not without some similarity to Marino's own favored costume of black leather. As design writer Pilar Viladas says in her informative introduction, Marino's showrooms and Chanel's fashion vocabulary share an approach that is "understated yet luxurious."