Design Dynamic Office Environments With Zones by Teknion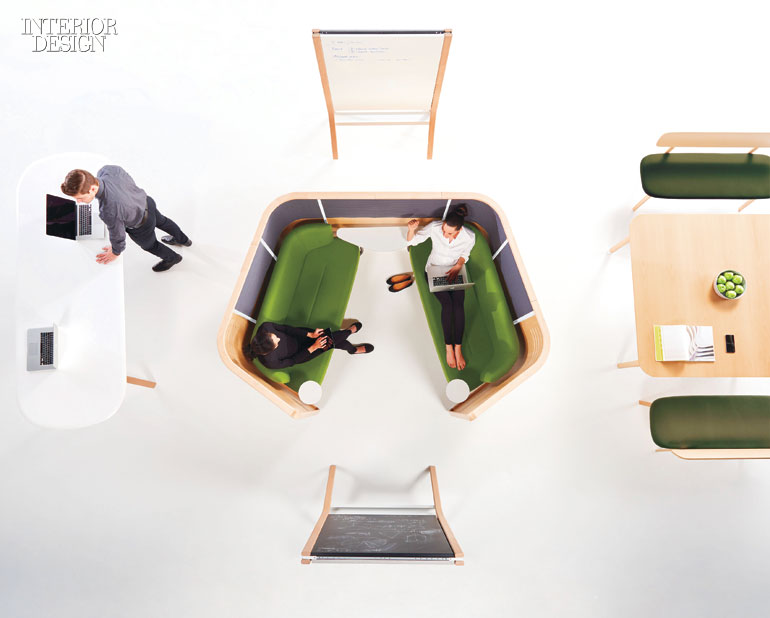 PearsonLloyd's Luke Pearson and Tom Lloyd challenge the orthodoxy of the stock-still office with Zones, an all-encompassing modular series for Teknion. "It interjects commas, full stops, and exclamation points within the syntax of desking and systems furniture," Lloyd says of the upholstered seating, surfaces, screens, and accessories.
Designers cherry-pick elements to assemble dynamic environments from three activity-based segments. Focus, for example, includes Hub, a semi-enclosure boasting variable configurations for individuals or groups. Collaboration features Canteen, a standing-height surface geared to quick confabs, while Workshop's table accommodates sit-down meetings. Beech is the material through much of the collection, while laminates and beech veneers surface the tabletops. Covers are culled from Luum, the manufacturer's newly renamed textile division.