Rodolfo Dordoni, Innovative Industrial Designer and Architect, Dies at 69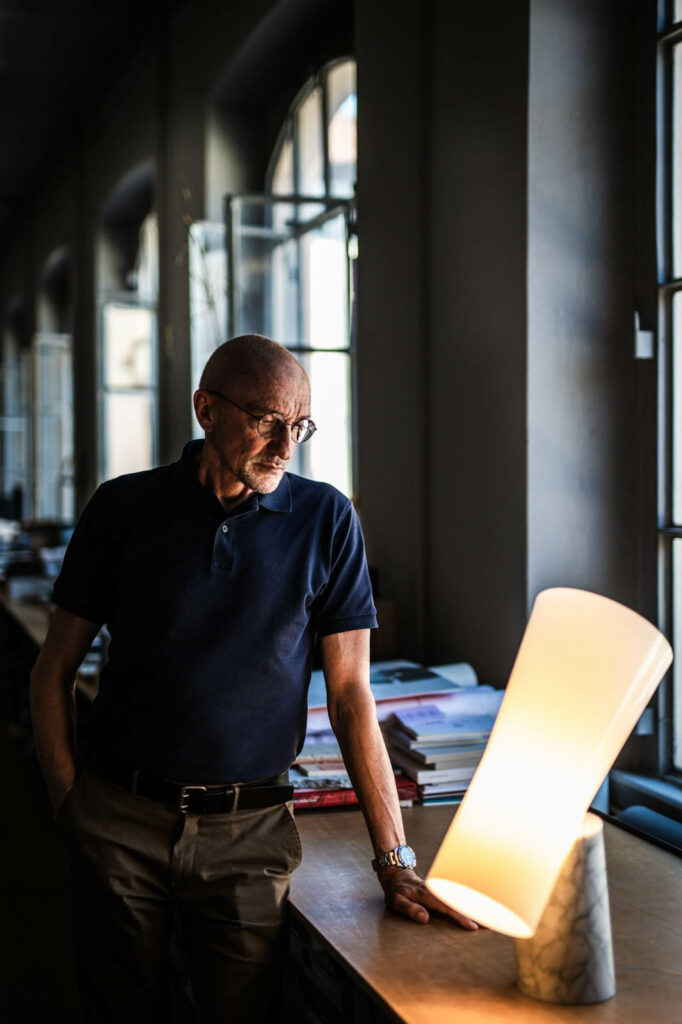 Italian designer and architect, Rodolfo Dordoni, known for his distinct lighting and furniture designs that enliven striking locales around the globe, recently passed away at age 69. From his work with brands such as Minotti, Cappellini, Foscarini to running his own practice, Dordoni developed a reputation for offering fresh takes on classic forms.
Skilled at conveying emotion through materiality, Dordoni often turned to shapeshifting materials like blown glass: His restyling of a classic bedside lamp for Foscarini—the Nile Lamp—went on to become one of the brand's top successes.
Dordoni's creations also feature prominently in an array of renowned spaces, such as a Manhattan Beach, California, home by Montalba Architects, the Major League Baseball headquarters by Studios Architecture in New York, and 2019 Interior Design Best of Year award-winner, the Campari Group headquarters by Gensler, also in Manhattan.
The Life of Italian Designer Rodolfo Dordoni
Despite the far-reaching impact of Dordoni's work, his native city of Milan, Italy, first shaped his interest in design. Born in Milan in 1954, Dordoni went on to study architecture there, graduating from the Politecnico of Milan in 1979.
Shortly thereafter, Dordoni emerged as a rising star in industrial design. He took on the role of art director for furniture maker Cappellini, a position he held from 1979 until the late 1980s. Then, in the mid-90s, he became art director for Italian brand Minotti, a position he maintained throughout his career.
Dordoni Creates a Lasting Impact as Art Director for Minotti
When Dordoni met Renato and Roberto Minotti—brothers and co-CEOs of the brand—the three immediately hit it off, recognizing their shared cultural backgrounds and eye for design. For the Minotti duo, Dordoni seemed an ideal fit, an industrial designer with the skills and intuitive ability to help create a new direction for the company, which he did through his innovative ideas. In 1997, the year he started with Minotti, Dordoni presented a furniture collection, which included Suitcase, a cubic armchair inspired by its namesake object, to much fanfare, taking on the role of art director the following year.
"The news of Rodolfo's passing has shocked and saddened all of us greatly. Our strong, intense relationship, based on mutual esteem, over time turned into an authentic friendship, allowing us to develop our work together to its fullest potential, becoming the Minotti style," says Renato Minotti. "A true lover of art and beauty, Rodolfo found the right balance between creative passion and rigor to create with us a winning combination that has made our products timeless classics".
"We had the chance to work alongside a visionary, passionate, inspired man, who has been protagonist of one of the most brilliant eras in the history of our brand," adds Roberto Minotti.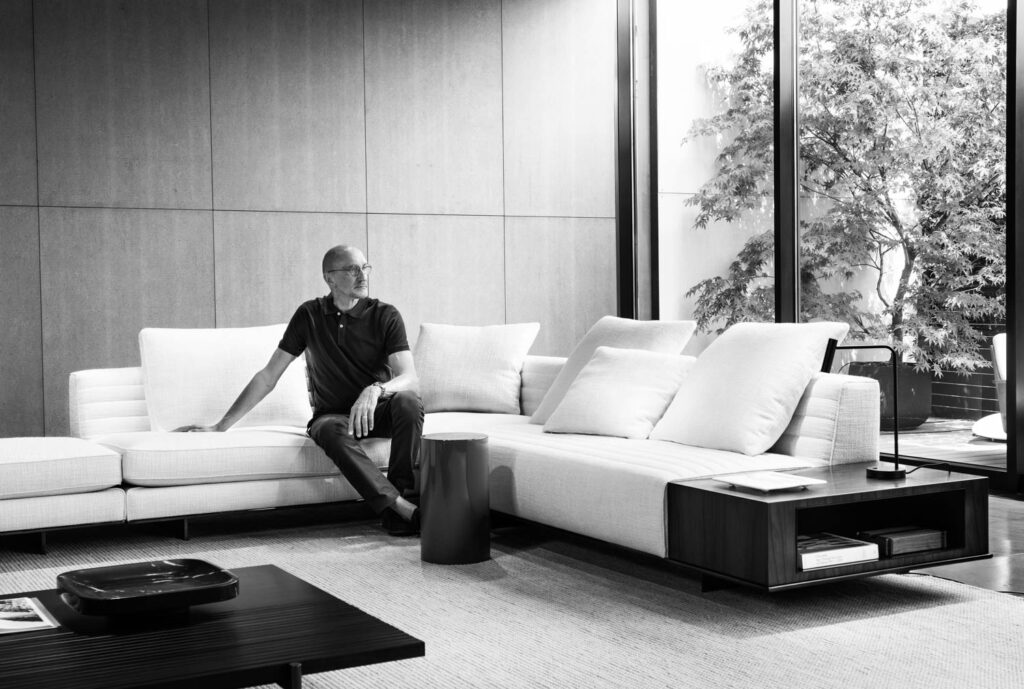 Dordoni Opens His Own Architecture and Design Studio
While maintaining his role at Minotti, Dordoni founded his own studio in 2005—Dordoni Architetti Studio—with Luca Zaniboni and Alessandro Acerbi, offering architecture and interior design solutions for residential and commercial projects alike. Taking a pragmatic approach to his work, lighting brand Flos, which carries his designs, recalls that Dordoni called his creations "rational, sober, and sensual." The designer, who learned his craft before the era of computers, always turned to hand-drawn sketches to communicate his design visions.
Throughout his life, Dordoni earned numerous awards, including: the 2011 National Award for Innovation awarded to Dordoni Architetti Studio, an honorable mention at the prestigious XXIII Compasso d'Oro in 2014, and the Archiproducts Design Awards 2022. His legacy lives on in the playful yet sophisticated forms he brought to life, working with leading design brands around the globe to create a new and wildly original narrative for industrial design.