Designers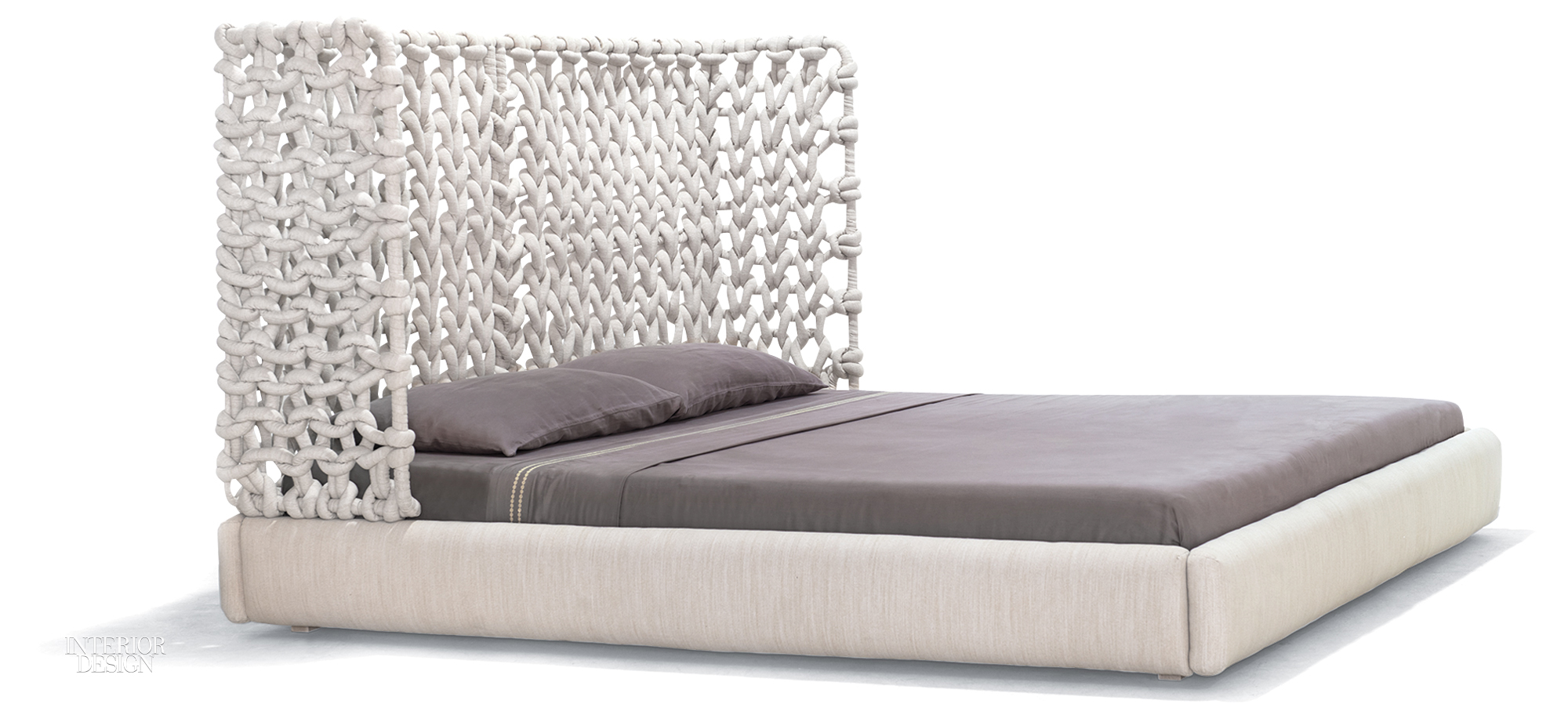 1. Designer: Kenneth Cobonpue of Kenneth Cobonpue.
Product: Cabaret.
Standout: Fabric-wrapped foam, woven macrame-style onto the headboard's steel frame, mimics the tactility of natural fibers.

2. Designer: Catia Salci for Cappellini.
Product: Dakka.
Standout: Fronting the deep-blue particleboard cabinet is matte-lacquered melamine with a textural finish reminiscent of a rippling ocean.

3. Designer: Nendo for Glas Italia.
Product: Layers.
Standout: The cabinet base features layered glass panels, each sandwiching a different-colored film.

4. Designer: Kelly Hoppen for Resource Decor.
Product: Sting.
Standout: Dancing across the cabinet's poplar door fronts, mirrored-brass-finish stainless-steel hardware is at once organic and geometric.

5. Designer: Mauro Lipparini for Casa International.
Product: Trevisina.
Standout: The designer toys with light, shadow, and tone in this modular shelving unit, offered in a variety of wood veneers and lacquers.

6. Designer: Jonathan Adler of Jonathan Adler.
Product: Trocadero.
Standout: Laminated and lacquered goatskin accented with polished brass and ebonized rubberwood nods to the formal inventiveness of Wiener Werkstätte designs.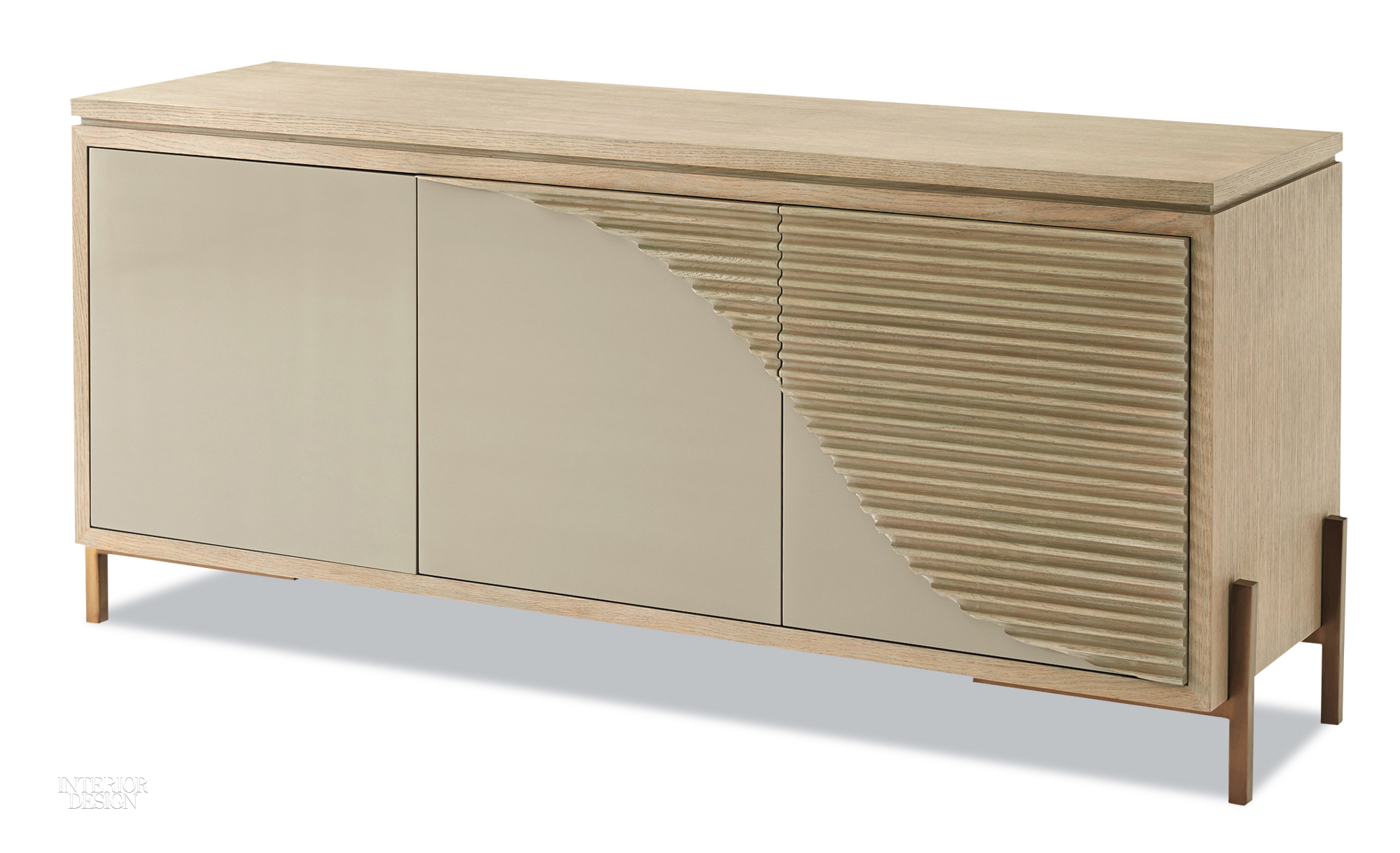 7. Designer: Michael Berman for Theodore Alexander.
Product: Drift.
Standout: Corrugated oak with a wire-brushed finish mingles with flat-lacquered oak, the juxtaposition suggesting a yin-yang interplay.

8. Designer: Piero Lissoni for Living Divani.
Product: Extrasoft.
Standout: The designer lays down on the job, so to speak, adapting his popular Extrasoft sofa into a low-profile platform bed with asymmetrical-height headrests.

9. Designer: Éric Jourdan for Ligne Roset.
Product: Hampton.
Standout: Tables and storage units in solid cherry and laminated aquamarine glass pay tribute to the modernity and transparency of Mies van der Rohe's Farnsworth House.

10. Designers: Larry Lang and Denise Hall of Lang Hall.
Product: Arachne.
Standout: Tapered legs of Santos rosewood support a trio of glass tabletops in this insectile piece, bringing to mind caterpillars and Louise Bourgeois's supersize spiders.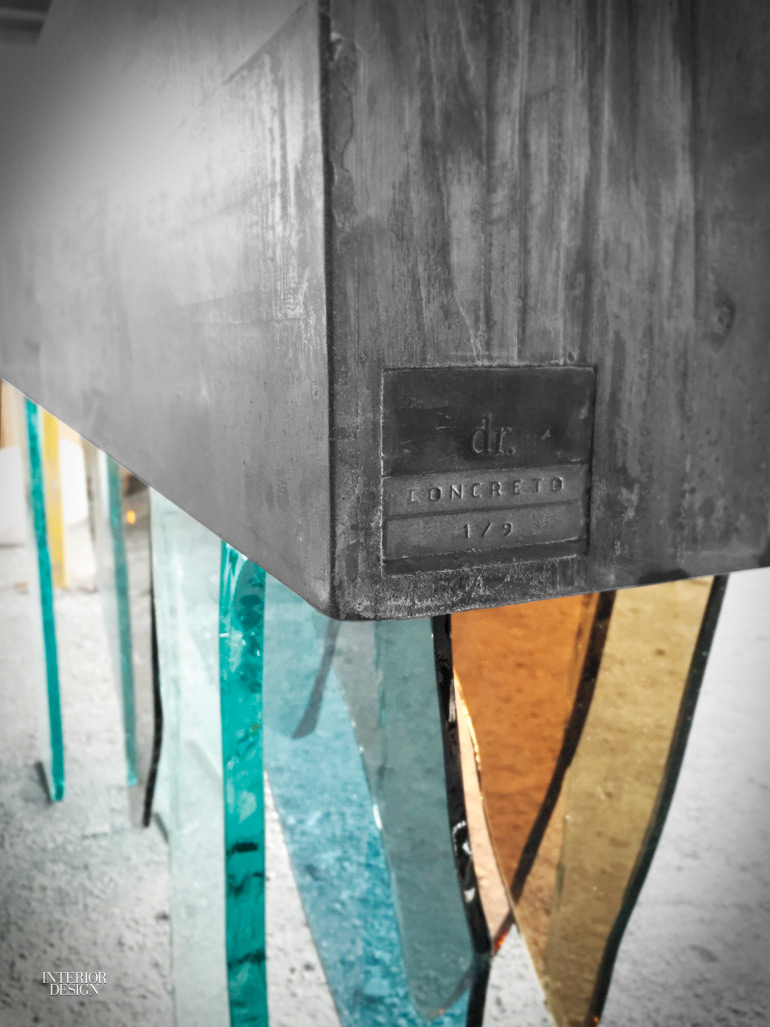 11. Designer: Daniele Ragazzo of Daniele Ragazzo.
Product: Concrete.
Standout: The coffee table's generous slab of fiber-reinforced concrete is held aloft by irregular shards of colored glass, proving that something seemingly frail can sustain something more robust.

12. Designer: Christophe Delcort for Avenue Road.
Product: Til.
Standout: It's a study in contrasts: Graceful legs coated in glossy black lacquer support a rough-hewn plank tabletop of naturally finished solid oak.

13. Designer: Jean-Marie Massaud for Poltrona Frau.
Product: Lloyd.
Standout: Solid-oak rods arranged vertically on the bookcase's razor-thin laminate rails form light grids that can be rearranged as desired, for function or fancy.

14. Designer: Max Kasymov of Max Kasymov Interior/Design.
Product: ?uck.
Standout: The Moscow designer's gamble with MDF and high-contrast glossy lacquer pays off in a sideboard inspired by the game of chance.