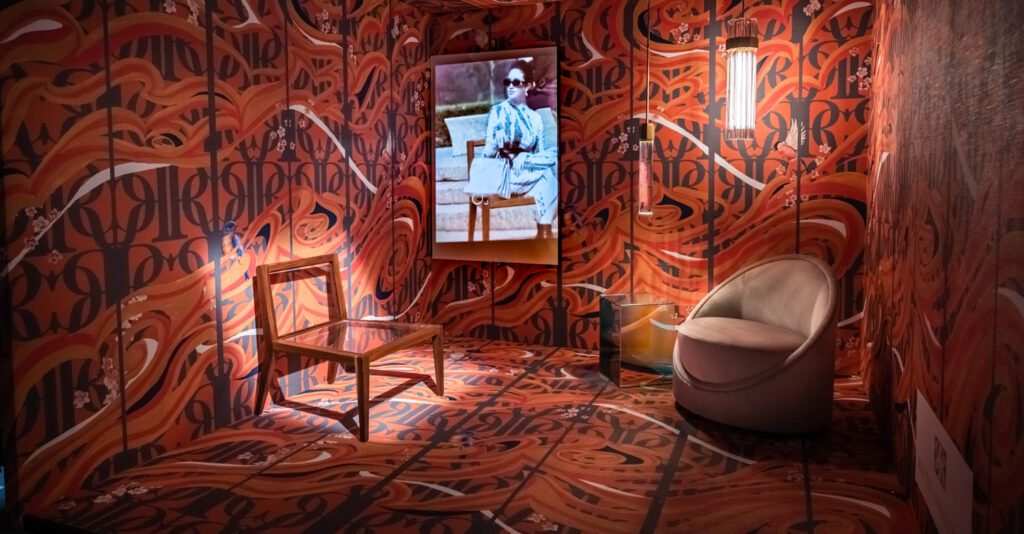 DIFFA Kicks Off Three-Day Design Extravaganza With a Chef's Tasting Gala in Manhattan
After a two-year hiatus, the design community dressed in their best and came together last night for the Design Industries Foundation Fighting Aids by Design Gala in Midtown Manhattan. Guests were treated to a design wonderland comprised of carefully planned installations—each reflects a different pillar of DIFFA's mission—while sampling some of the city's best eats as part of a chef's tasting extravaganza.
Co-hosted by Interior Design editor in chief and DIFFA chairman of the board, Cindy Allen, and president of Rockwell Group and DIFFA chair emeritus, David Rockwell, the gala marked the start of the organization's multi-day activation, ongoing through March 26, to raise funds for those affected by HIV/AIDS, homelessness, food scarcity, and mental health issues. "DIFFA's mission is expanding because the world has changed and we need to listen to what's happening," Allen said, stressing the importance of addressing a myriad of challenges that impact vulnerable populations. "We are coming out of the darkest days, and you are all the light."
A star-studded lineup wowed guests, including actress Jane Krakowski and performances by Broadway stars Amber Iman, cofounder of Broadway Advocacy Coalition, and Bobby Conte, Claybourne Elder, and Manu Narayan from the cast of the Stephen Sondheim revival Company, with musical beats by D.J. Michaelangelo L'Acqua. Iman even energized the crowd with her own rendition of Whitney Houston's "I Want to Dance With Somebody," encouraging everyone to sing and dance along. But for much of the evening, the immersive design installations took center stage.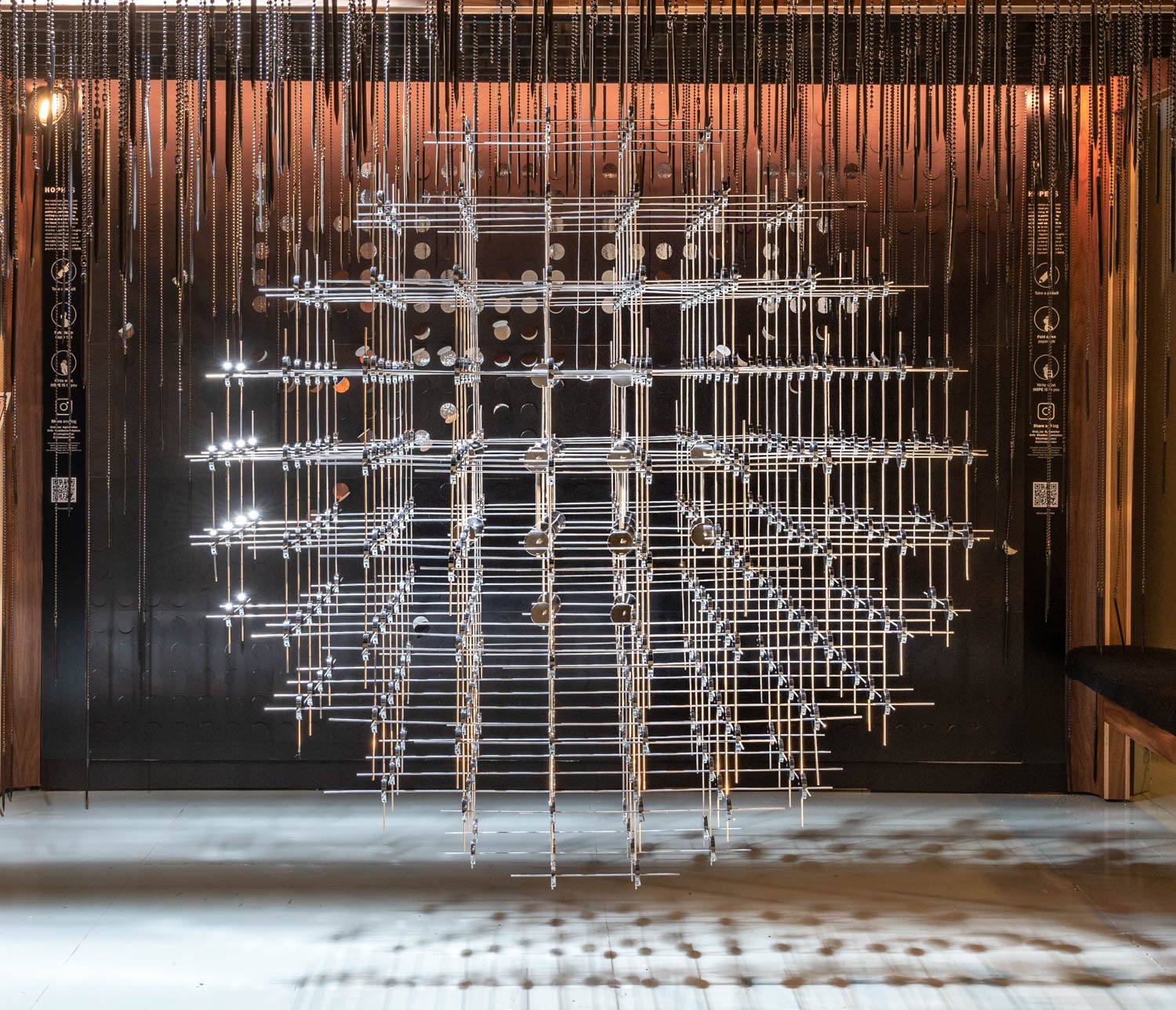 Winding around the 30,000-square-foot space, 21 installations still on view offer a powerful commentary on the impact of HIV/AIDS, homelessness, food scarcity, and mental health. From a quilted red tent by Dan Mazzarini of BHDM Design symbolizing the patchwork of textiles that lined the national mall in 1987 to honor lives lost to HIV/AIDS to a celestial lounge by LAB at Rockwell Group, the curated spaces invite guests to pause, connect with each other, and reflect. Mirrors feature prominently throughout many installations, enabling guests to view their reflections—and that of those around them—from multiple vantage points, emphasizing the power of looking inward and seeing more than first meets the eye. Rich hues serve as yet another unifying thread: Material Bank and Slade Architecture collaborated on a colorful room made from Material Bank shipment boxes spotlighting strength, diversity, and inclusivity. Several spaces also encourage participation, such as "Hope Is" by HDR with Giles Miller Studio, where pens cascade from above, coaxing visitors to offer uplifting messages on an installation wall. And hope remains a cornerstone of DIFFA's mission, which has raised more than $50 million in funding since its inception.
Offering gratitude to Allen and Rockwell, Dawn Roberson, executive director of DIFFA, touched on the organization's past and the essential work it continues to do for vulnerable communities. "DIFFA by Design has come at a critical moment in DIFFA's history. We've recently expanded our mission to serve those affected by homelessness, food scarcity, and mental health issues in addition to HIV/AIDS," she said. "The design industry has shown us an incredible amount of support this year." Rockwell expanded on Roberson's words, encouraging guests to view the installation detailing DIFFA's work over the years as a walkable timeline.
With the celebration well underway, Rockwell spotlighted one more achievement—Allen's 20 year anniversary as editor in chief of Interior Design. "Cindy's generosity makes us realize why we love design and each other," he said, turning the stage over to SANDOW Design Group CEO, Erica Holborn, who raised a glass for a champagne toast to Allen. "So many designers have shared how much they credit Cindy for elevating the importance of the design profession and creating a level of community that didn't exist before her time as editor," she shared. "Cindy believes in the strength of togetherness. She is a nurturer who leads with positivity and goodness to create a sort of magic in all that she does."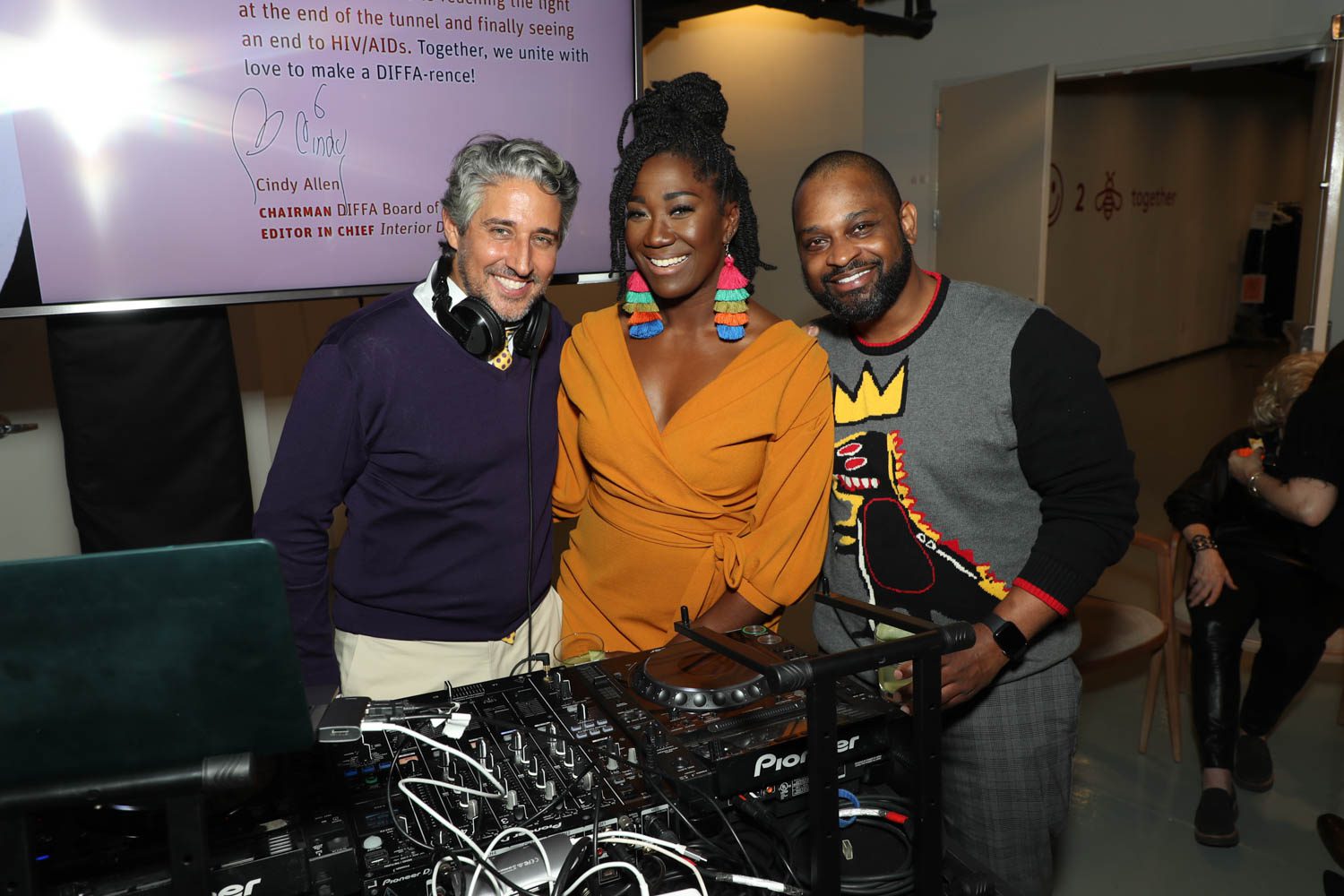 The party continues with DIFFA Nights tonight and tomorrow, which features a cocktail and dance party with music by D.J. Royce Epstein. DIFFA by Design also will be open daily Friday and Saturday, enabling visitors to view the installations and explore curated pop-up shops.