Dispatches from Ukrainian Designers: Natalie Dubróvska
Project: The Blue Marble apartment in Kyiv
Natalie Dubróvska: Dubróvska studio was founded in Kyiv in 2018. In my approach to design, I match basic principles of minimalism, synesthetic perception of the world, and sensory science studies. Working with space, I strive to unleash it with the help of knowledge from the best world design practices and current local cultural backgrounds.
Our office is located in the historical center of Kyiv. Right before the war, we finished the renovation in a beautiful new space and were supposed to move there at the end of February. Unfortunately, our plans were thwarted, like for every Ukrainian. The team is spread all over the world now. I am currently in Spain, working remotely from here with projects that remain. During the quarantine, we have learned how to work remotely very well, so now this is not a problem for us. One of the main tasks for now is to support those team members who are still in Ukraine, as well as help those who need support being abroad.
"The one and only thing we want people to know: We need voices. Silence is too expensive."
We have always been international and we still have projects outside of Ukraine. In recent weeks, construction has resumed on three projects in Ukraine. I am very grateful to the response of our international colleagues. Since the beginning of the war, I have written many letters to studios around the world, and many of them supported us. Our new task is to search for projects around the world. We need to get back on our feet and gain the trust of the clients in other countries during the war, so then we can return home with new experiences and rebuild everything from the very beginning. We had some completed projects in Bucha. And the situation there is absolutely terrible. Unfortunately, yes, one of our projects was completely destroyed. But the main value is human life. Our clients are safe.
I understand that returning to Ukraine now will mean for me to be in even more unpredictability. I can't afford to leave us without a job. I decided to work outside of Ukraine, while such opportunities exist, in order to support families, the team and donate to Ukraine. As soon as I understand that it is safe there, I will quickly pack my suitcase and come back to my native beloved Kyiv.
I hope that the world will not begin to forget that a genocide is taking place in Ukraine. We really need publicity for what's going on. Entire cities were destroyed. People lost their homes, jobs, hope for the future. Many people are no longer alive. Working while being constantly in such tension is difficult, but we have no choice. So the one and only thing we want people to know: We need voices. Silence is too expensive. I believe in our people and in our land. Everything that is taking place now gives me the strong confidence that every Ukrainian now has been involved in something important and fateful.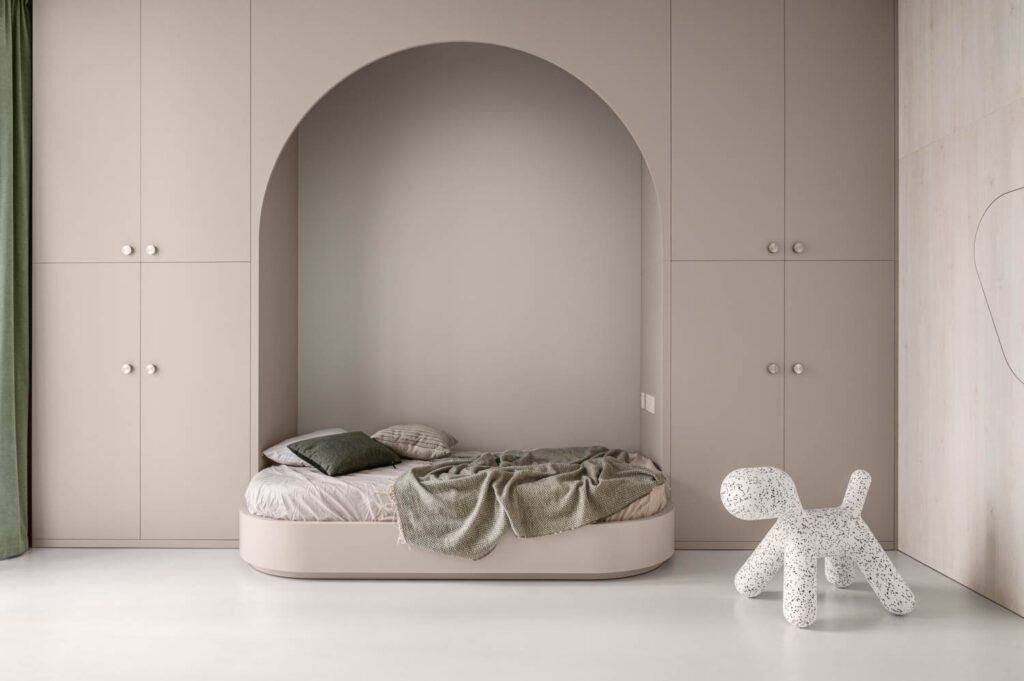 See more interviews from Ukrainian architects and designers about the state of their offices, their industries, and their homes here.