Grimshaw Opens Newly Expanded Queens Museum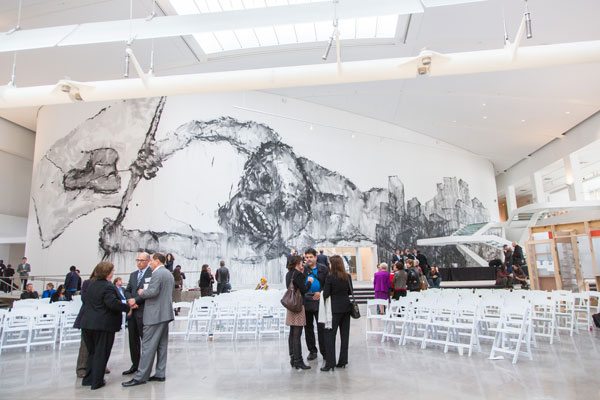 Queens Museum press conference. Photography by Scott Rudd.




Concluding an eight-year process, the

Queens Museum

has finally reopened to the public.

Grimshaw

was selected through the

City of New York's Design Excellence Program

to head the project, which is the museum's latest renovation since

Rafael Viñoly Architect's

work in 1994.

The new expansion more than doubles the space, bringing the total square footage to 105,000. Previously, the museum shared the New York City Building with the World's Fair Ice Rink. With the completion of the project, the museum now occupies the entire building. The former ice rink area is now a glowing room with 48-foot-tall ceilings and a series of overhead lights. In addition to an enlarged exhibition space, the renovation brings new rooms for educational programs, performance spaces, a café, a larger bookstore and museum shop, and eight artist studios. The exterior façade also received some updates, while still maintaining the integrity of the original structure. These changes have allowed the museum to expand its programming and begin the Queens Museum Studio Residency Program.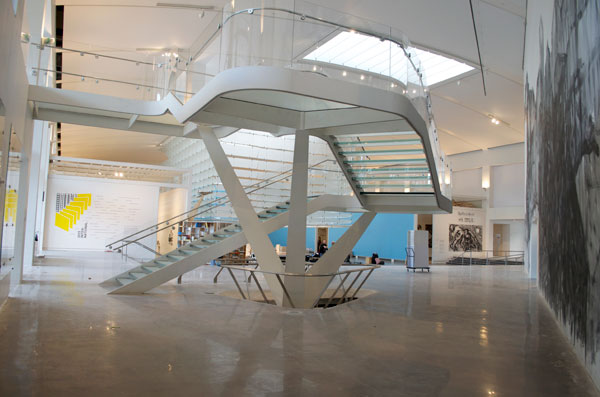 Queens Museum Interior. Photography by Richard Yoo/Grimshaw.




To commemorate the successful project, a ribbon-cutting ceremony attended by such notable figures as Mayor Michael Bloomberg and Queens Borough President Helen Marshall was held on October 30. During the celebration, it was announced that an extension is also planned, scheduled for completion in 2015. This will allow for a branch of the

Queens Library

to join the museum.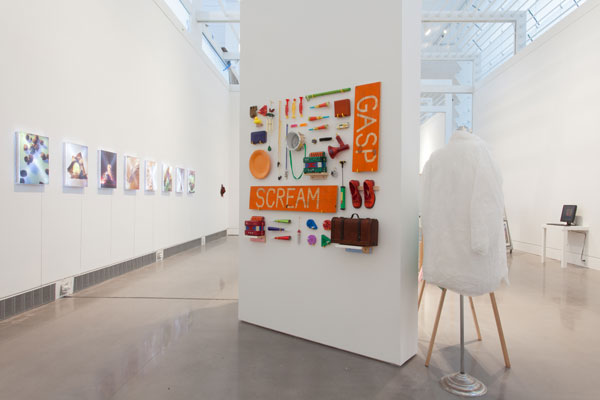 Queens International 2013, installation view. From left to right: Liu Ho-Jang, Exchange Project, 2013; and Ander Mikalson, Score for Two Dinosaurs, 2012- 2013.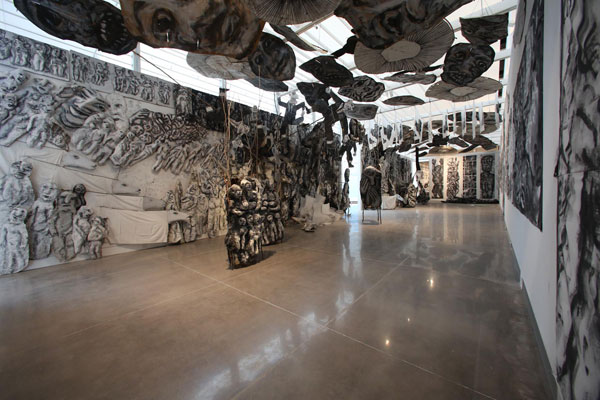 Peter Schumann Installation at the Queens Museum. Photography by Dominick Totino.