GSA Honors Kimball Office with Evergreen Award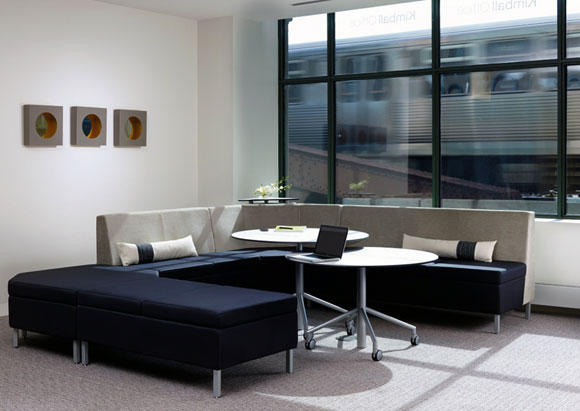 The Villa Lounge by Kimball Office.



The

U.S. General Services Administration (GSA)

has selected

Kimball Office

as the recipient of its 2012 Evergreen Award. The award recognizes companies that offer services that are environmentally friendly and that provide products that are sustainable.
The Jasper, Indiana-based Kimball Office strives to make sustainability a part of daily work life. For example, in 2011 the furniture manufacturer recycled more than 12.6 million pounds of material. It also performs an annual review to ensure that the wood used to make its desk, chairs, and tables comes from responsibly managed forests and sustainable sources.

Villa Youth modular seating by Kimball Office.

"We have long been committed to making sustainable office furniture attainable for businesses and government, and being invited to share our best practices is a great indicator that we're following the right path," Karl Schrumpf, director of government sales at Kimball Office.
The GSA evaluates companies in five categories: waste prevention, recycling, affirmative procurement, environmental preferability, and whether it's a model facility. True to form, even the award itself is sustainable and made of recycled glass by Ultragla, a small woman-owned business. The GSA began the Evergreen Award program in 1998 as a way to recognize the efforts of companies that excel in areas like recycling and waste reduction.
"It's such a great honor," Schrumpf says of the award. "The choices we've made to be a more sustainable company are well worth the effort for our customers, our community, and the environment."

Priority Benching by Kimball Office.