Herbert Kohler, Executive Chairman of Kohler Co., Dies at 83
Herbert V. Kohler, executive chairman of Kohler Co. known for transforming the company founded by his grandfather into a global and diverse family of businesses, passed away September 3 at age 83. For Kohler, a dynamic innovator and entrepreneur, product design wasn't solely a career—it was his passion. Colleagues recall that during Kohler's 61-year tenure, his personal mission was "to create delight," stressing the importance of infusing each creation with a sense of joy.
And joy, in many ways, is the thread that ties together his decades-long career. In the late 1960s and early 1970s, Kohler shared his enthusiasm for the brand by launching THE BOLD LOOK OF KOHLER campaign, transforming kitchens and bathrooms—once conceived as strictly utilitarian spaces—into statements of design and craftsmanship. As part of the campaign, the brand launched a collection of sleek toilets, bathtubs, sinks and fixtures in vibrant hues, demonstrating the endless possibilities of design alongside imaginative, consumer-focused ads. The idea that kitchen and bath products can and should create statements in a home went on to become the company's guiding philosophy, melding function and form.
"We have the people, the products, the focus, the resources, and the passion to pursue our mission and compete successfully," Kohler once told associates. To be sure of that, he continuously grew the company's reach. As CEO, a role Kohler held for 43 years, he transformed the family-owned company into a global leader in the industry, with more than 40,000 associates and dozens of manufacturing facilities throughout the world.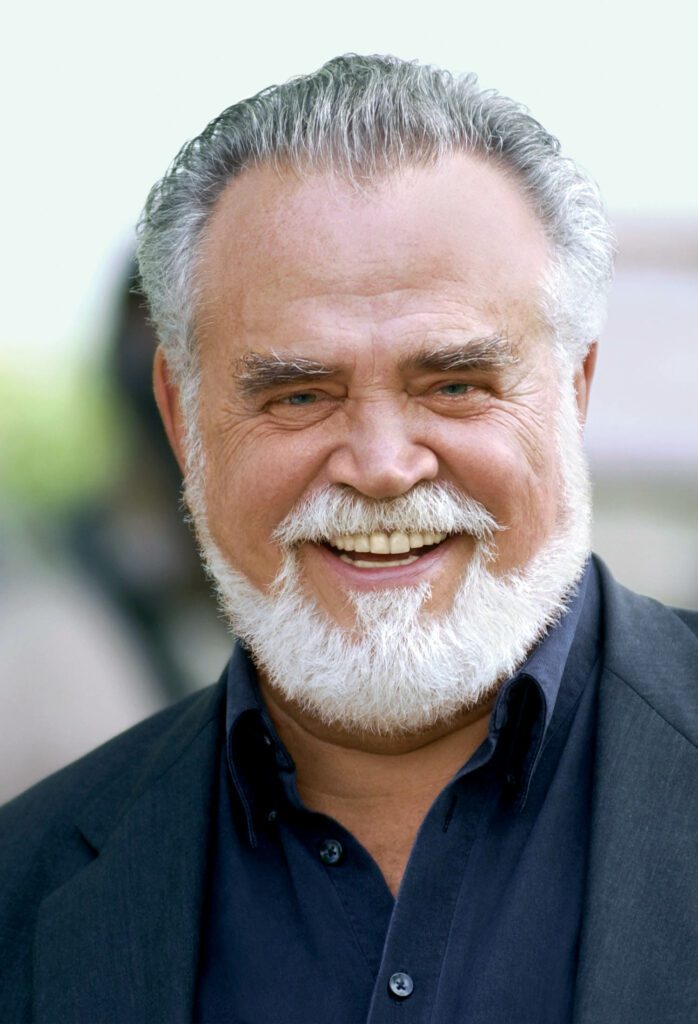 "His charisma was unmatched—as were his bear hugs!," shares Interior Design editor in chief Cindy Allen. "Herb's larger-than-life personality was only surpassed by his larger-than-imaginable contribution to our industry and the world."
That contribution was largely shaped by three guiding principles Kohler adhered to when making business decisions: live on the leading edge of design and technology; have a single standard of quality above the norm; invest 90 percent of Kohler Co.'s annual earnings back into the company. Honoring these continues to pay off. Kohler invested in state-of-the-art manufacturing technologies, revitalized the company's means of creating new products, and took part in every facet of the company from reviewing TV commercials to testing new products. He also designed many of the company's products himself, holding more than 200 design and utility patents.
Kohler's acute business sense led to more than 48 acquisitions, starting with Sterling Faucet Co., which joined the Kohler family in 1984, followed by French plumbing company Jacob Delafon in 1986, and U.K. shower manufacturer Mira in 2001. He also formed the Kohler Interiors Group acquiring premium luxury brands Baker Furniture, McGuire Furniture Company, Ann Sacks Tile and Stone, Kallista, and Robern. Looking beyond plumbing products, Kohler also sought to strengthen the company's power business with a series of acquisitions including Italian diesel engine manufacturer Lombardini in 2007 and France-based generator company SDMO in 2005.
Through his wide network and varied interests, Kohler also garnered international recognition for his home state of Wisconsin. In the late 1970s, Kohler convinced colleagues to develop The American Club—originally built as dormitory-style housing for workers in 1918—into a luxury spa and resort. Today, The American Club is a AAA Five Diamond Resort Hotel and member of the National Trust for Historic Preservation's Historic Hotels of America program.
With The American Club serving as the anchor property, Kohler conceived of Destination Kohler, which includes the 500-acre wilderness preserve River Wildlife; a second hotel, Inn on Woodlake; the Kohler Waters Spa as well as casual and fine dining restaurants and pubs—not to mention the Kohler Design Center and a host of home furnishing and specialty shops. Destination Kohler paved the way for the Hospitality & Real Estate Group, which opened LODGE KOHLER in 2017.
But Kohler's love of golf resulted in even more international acclaim for the company, broadening its impact. During The American Club's early years, guests requested an on-site golf course, inspiring a friendship with noted golf course designer Pete Dye and the unveiling of Destination Kohler's first course, Blackwolf Run, in 1988. More golf courses followed, including Whistling Straits 10 years later, as did the call to host golf championships.
In 2016, Kohler earned the Old Tom Morris Award from the Golf Course Superintendents Association of America, recognizing his "indelible mark on golf and focus on the importance of environmental stewardship." In 2019, the Wisconsin Athletic Hall of Fame enshrined Herb as part of its 69th class for transforming Wisconsin into a golfing destination and bringing six golf major championships to Wisconsin, including the 43rd Ryder Cup in 2021.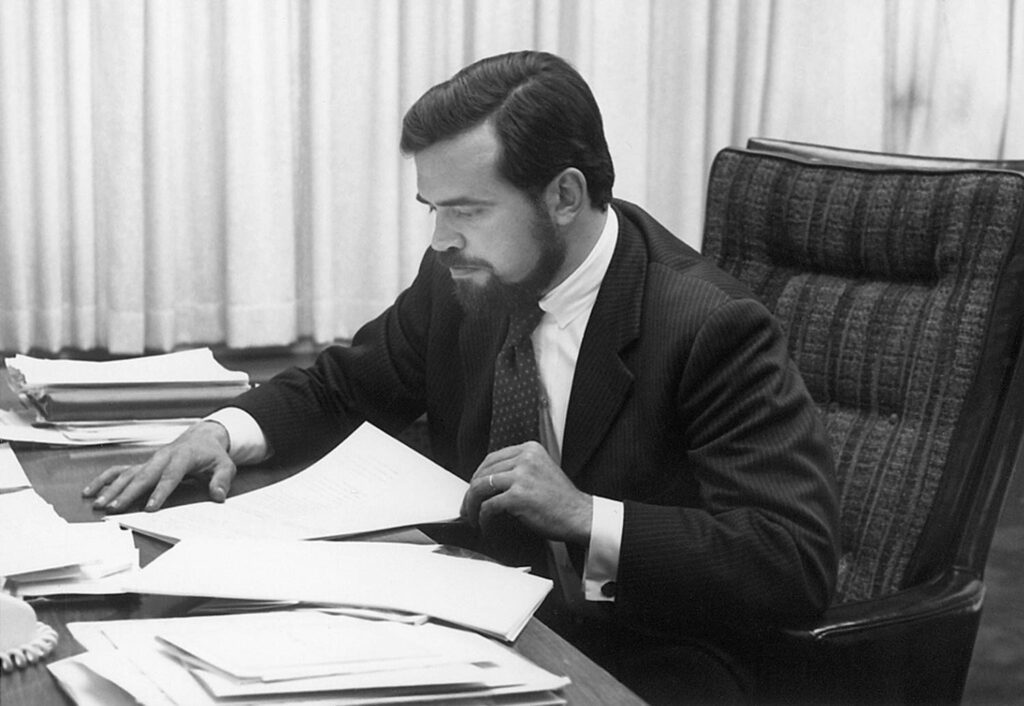 Kohler, born in Chicago on February 20, 1939 to Herbert V. Kohler, Sr., son of Kohler Co. founder John Michael Kohler who served as board chairman and CEO of Kohler Co. from 1940 until his death in 1968. His mother, Ruth De Young Kohler, was a historian and former women's editor at the Chicago Tribune.
Educated at the Kohler Schools in Kohler, Wisconsin, and at Choate Rosemary Hall in Wallingford, Connecticut, he grew up working on Kohler farms and in the company's manufacturing divisions. After serving with the U.S. Army Reserve, studying at the University of Zurich in Switzerland, and launching a brief acting career at Knox College in Illinois, he completed his education at Yale University, graduating with a Bachelor of Science degree in industrial administration in 1965, rejoining Kohler Co. full-time as an R&D technician shortly after graduation.
In 1967, Kohler became a director of the company, taking on the role of VP of operations when his father died a year later. He was named executive vice president in 1971, was elected chairman of the board and CEO in 1972, and president of the Company in 1974 at the age of 35. In 2015, he became the company's executive chairman, with his son, David, taking the helm as President and CEO.
The National Kitchen and Bath Hall of Fame inducted Kohler its founding year of 1989, followed by the National Housing Hall of Fame in 1993. Ernst & Young named him National Entrepreneur of the Year in Manufacturing in 2002, and Junior Achievement inducted him into its U.S. Business Hall of Fame in 2006.
Kohler also was an avid supporter of the arts, the environment and historic preservation. Working closely with his sister Ruth and the John Michael Kohler Arts Center, he helped establish an innovative Arts/Industry residency program, which invites artists into the Kohler factories to work alongside production associates turning out handcrafted sculptures made from plumbing product materials. He also formed and chaired the Kohler Trust for the Arts and Education and the Kohler Trust for Preservation, and established the Kohler Trust for Clean Water in 2019, which benefits the Wisconsin Chapter of The Nature Conservancy as well as a conservation project in the Sheboygan River Watershed.
Furthering his commitment to the environment, Kohler also developed Kohler Co.'s 12 Environmental Principles, allowing the company to meld environmental stewardship with industrial manufacturing. Recently, the KOHLER Center for Marsh Education opened at the Sheboygan Marsh Wildlife Area to promote the environment, conservation, and stewardship through education, hands-on activities, and advocacy.
Ever an advocate of youth development and education, Kohler volunteered as a board member of Outward Bound USA. He also served as a trustee at Lawrence University in Appleton, Wisconsin; Choate Rosemary Hall; the National Housing Endowment; and Friendship House, a home-based facility for at-risk youth in Sheboygan and was an active supporter of The First Tee, an initiative to make golf more affordable and accessible.
"His zest for life, adventure and impact inspires all of us. We traveled together, celebrated together, and worked together. He was all in, all the time, leaving an indelible mark on how we live our lives today and carry on his legacy," his family said in a statement.
Kohler is survived by his wife, Natalie; two daughters, Laura Kohler (Steve Proudman) and Rachel Kohler (Mark Hoplamazian); and one son, David Kohler (Nina). He is further survived by 10 grandchildren: Lily, Hannah, and Rachel Proudman; Mara, Lena, and Leo Hoplamazian; Ashley, Samuel, Jack and Tait Kohler; and three great grandchildren: Ophelia, Herbert, and Uma Cartwright. Kohler's family plans to host a private service and the company also plans to host a tribute for associates, past and present.