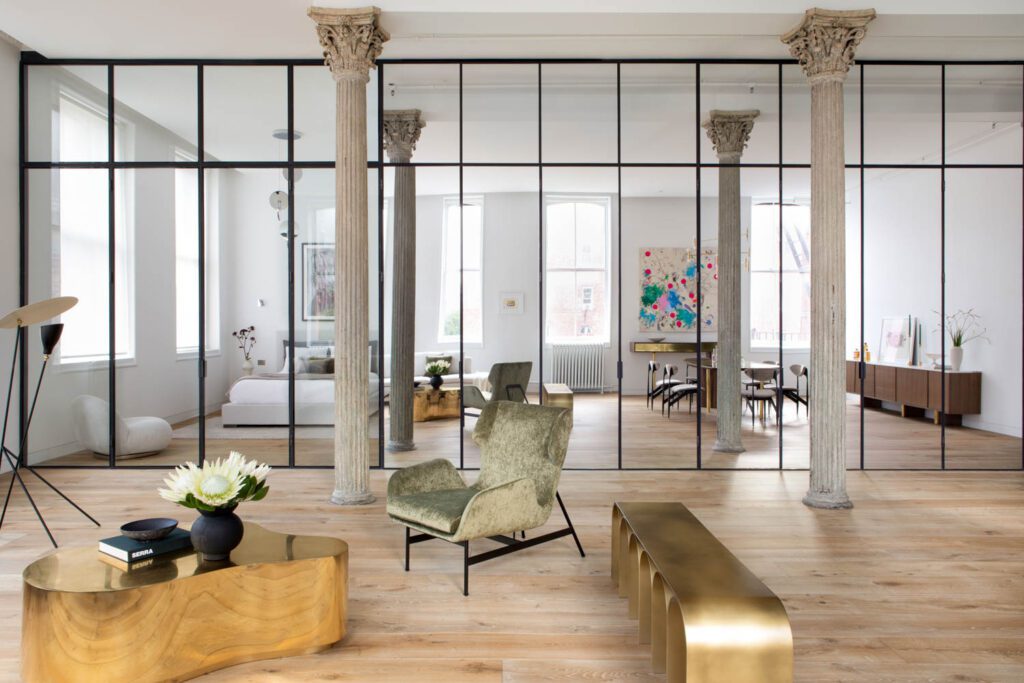 Andrea Leung Turns Her Own Tribeca Apartment into a Light-Filled Hall of Mirrors
"The ability to design your own home," says architect Andrea Leung, "is a delightful exercise in introspection." In her case, thoughts turned to childhood, and the hidden rooms and secret passageways in her grandmother's Vancouver penthouse. After a decade of looking around her home base of New York City, she finally found a space worthy of her grandmother's magic: a 1,600-square-foot Tribeca loft. She kept its verdigris tin ceilings and three cast-iron Corinthian columns, but most of the rest had to go.
First, she removed a mezzanine hanging over a small kitchen, and then formed a line of private rooms along the east wide. A continuous expanse of glass and mirror—some panels, some triple-bifold doors—keeps those rooms ready to be discovered. The wall reflects sunlight and views of Leung's own furnishings, including a set of brass and walnut crendenzas, dining table, and console, while drawing the eye away from the dropped ceiling. "It's the spatial embodiment of how I want to live," Leung says, "in a refuge optimized not only for periodic escape, but also entertaining." No doubt her grandmother would approve.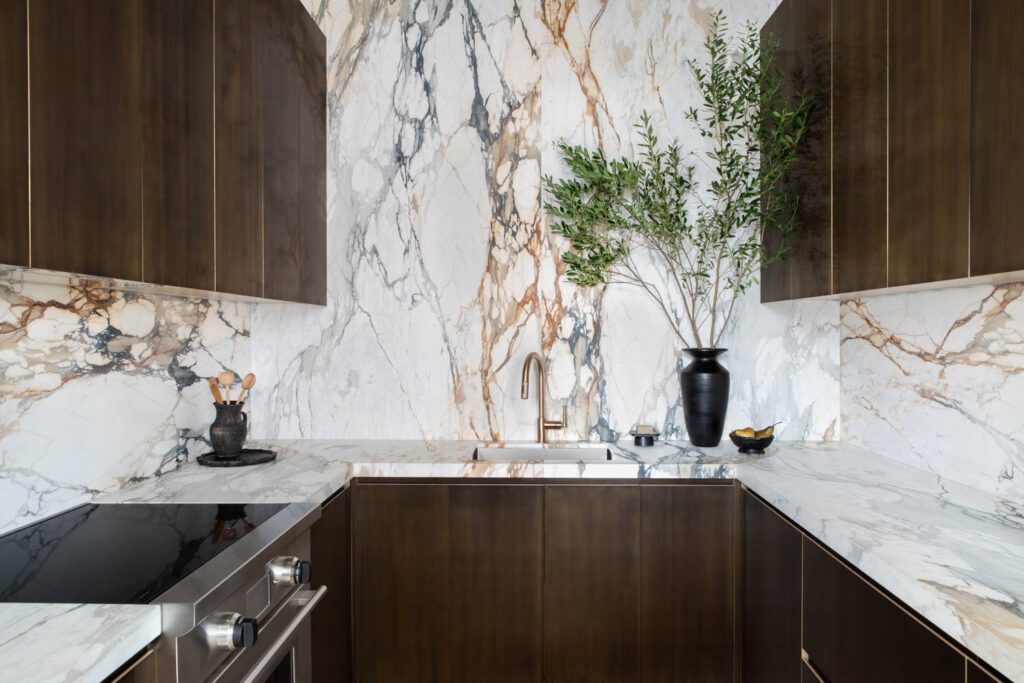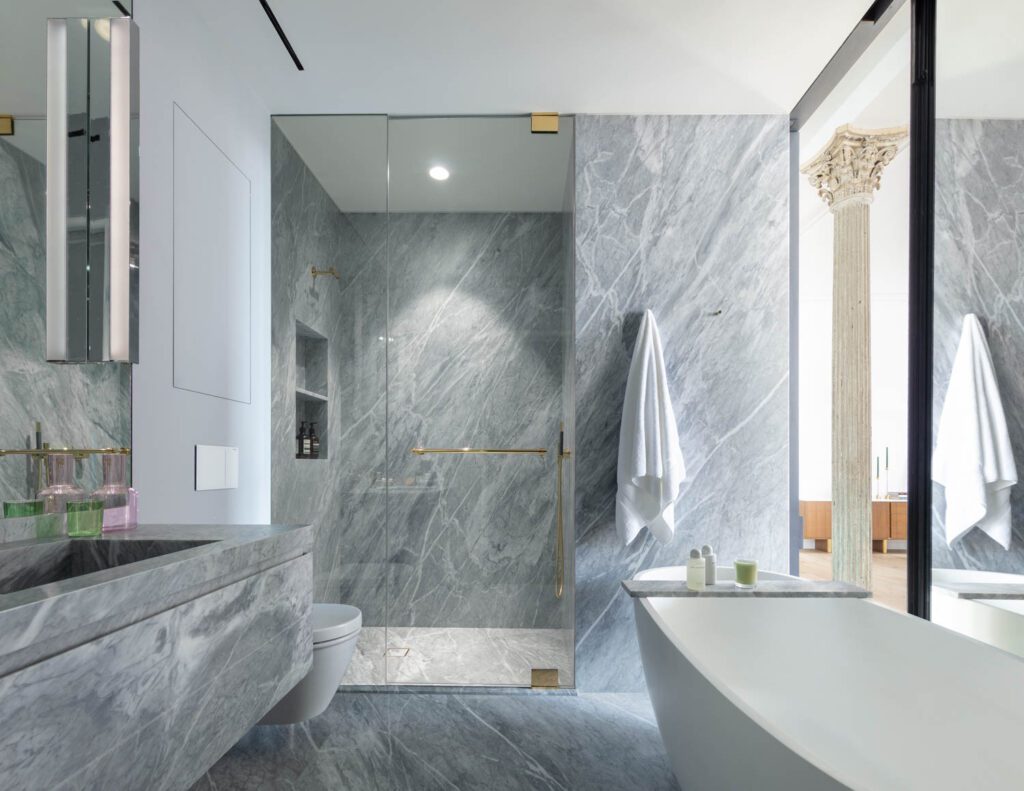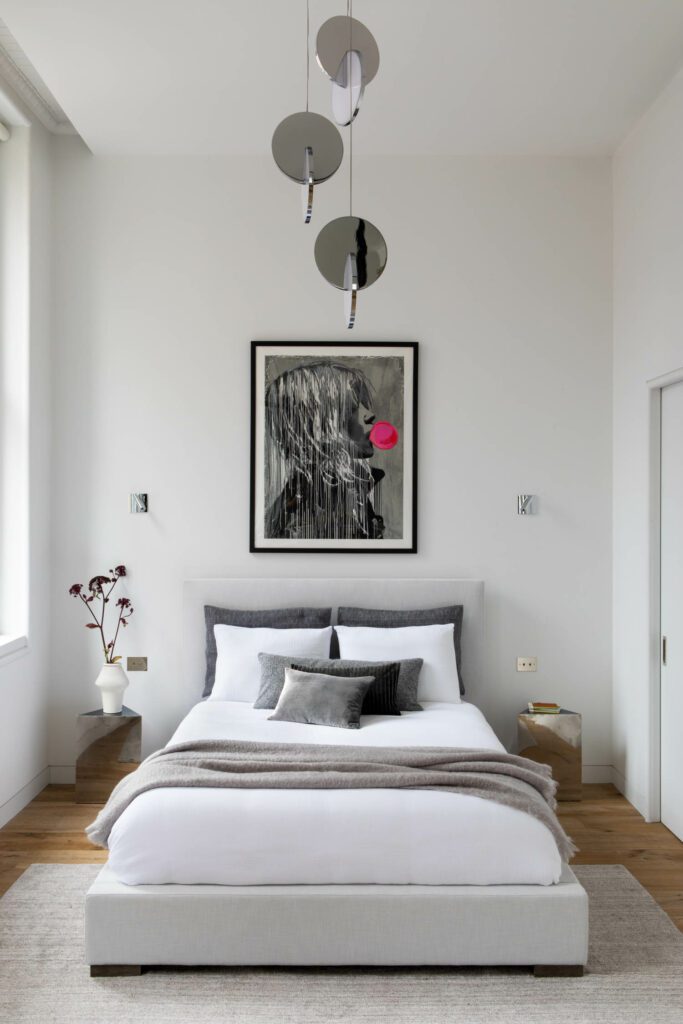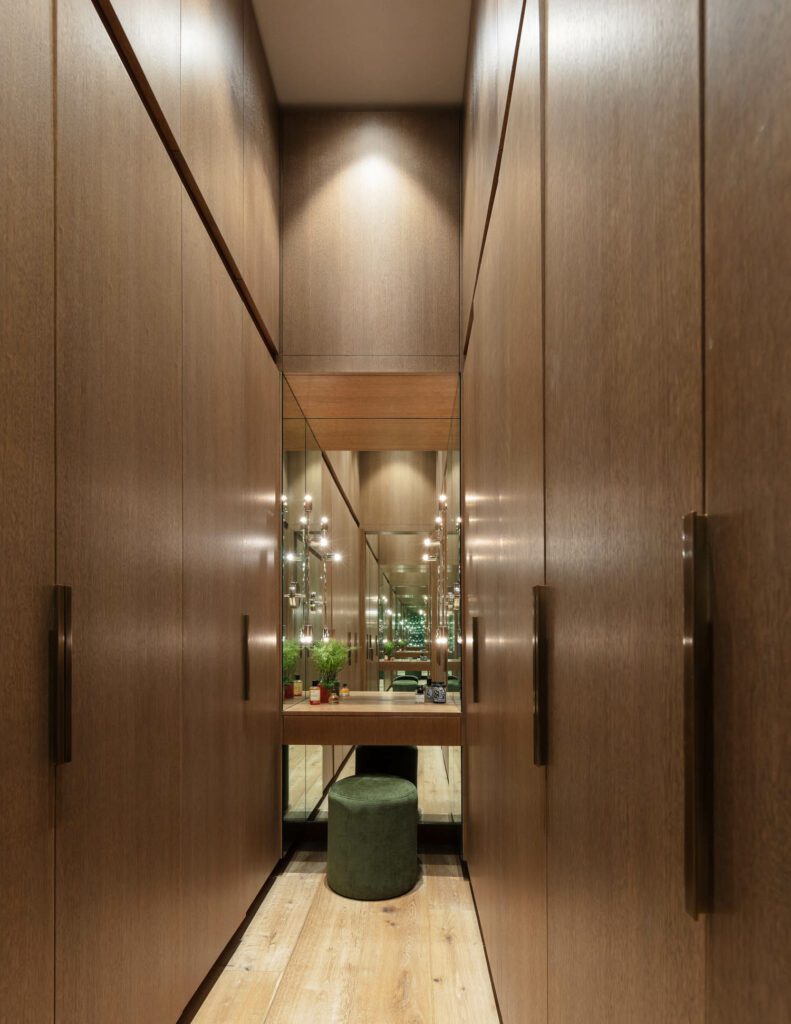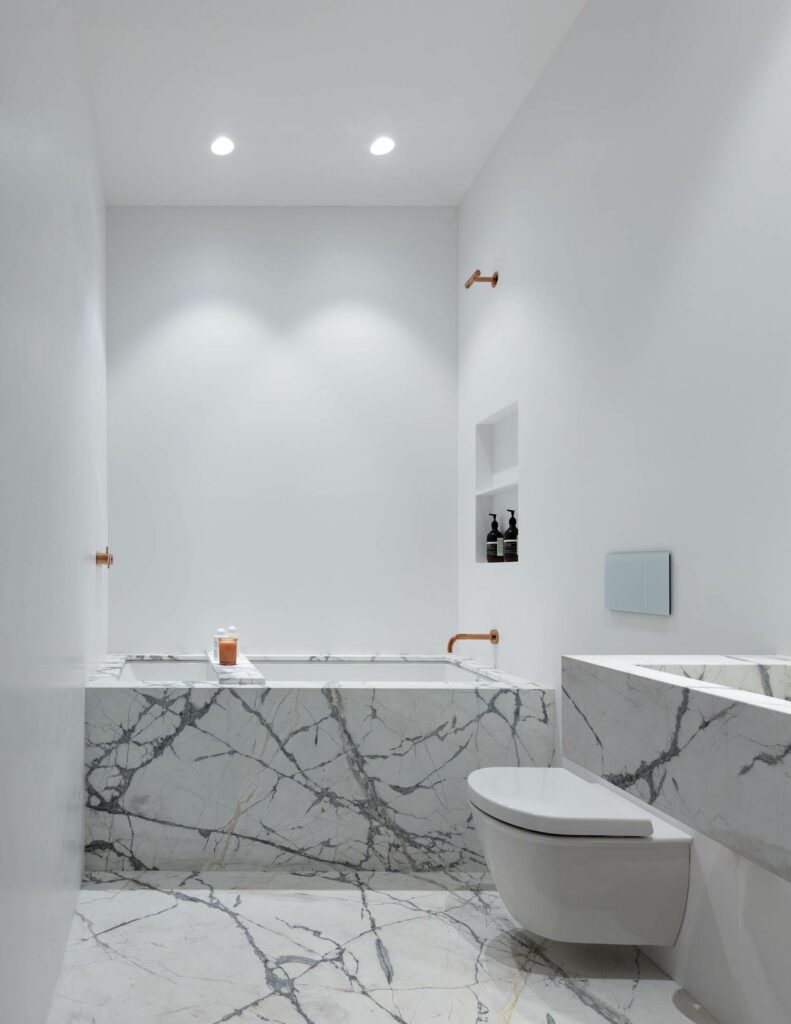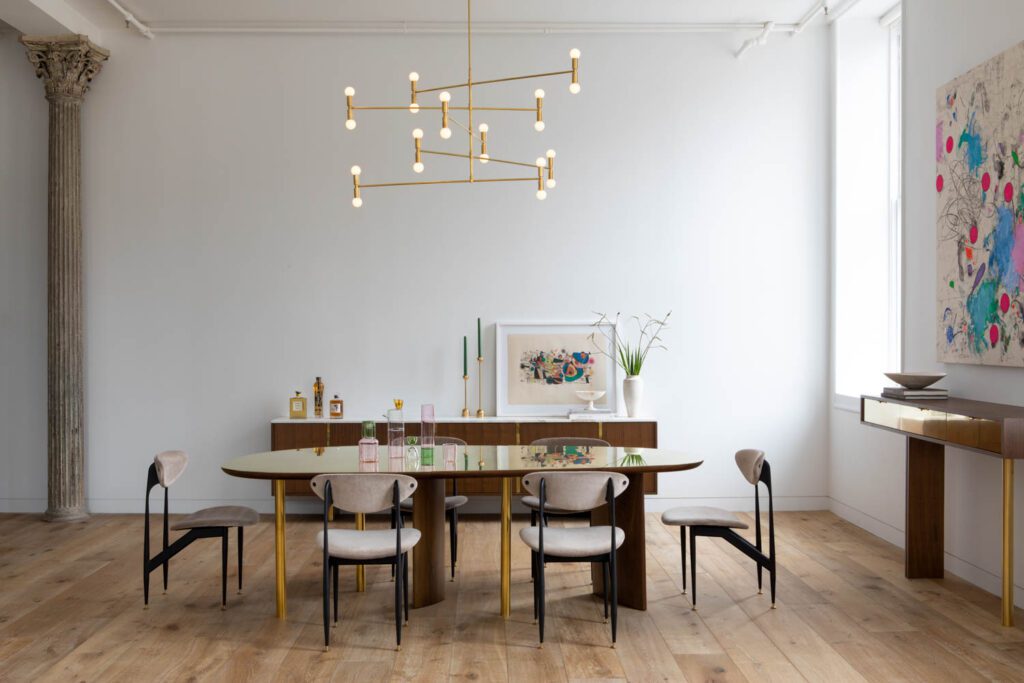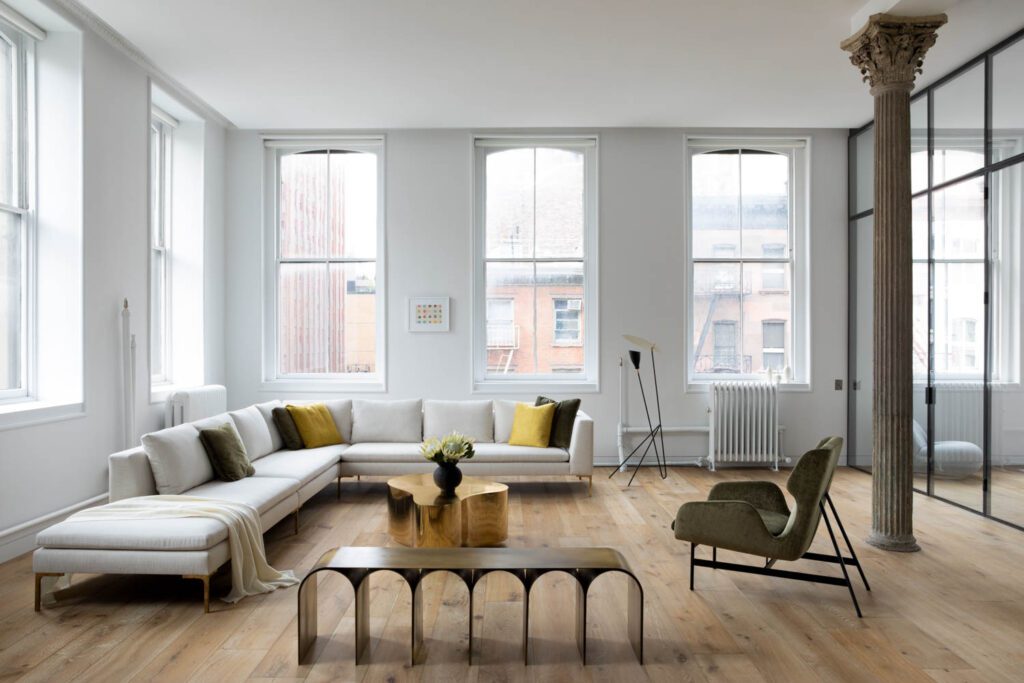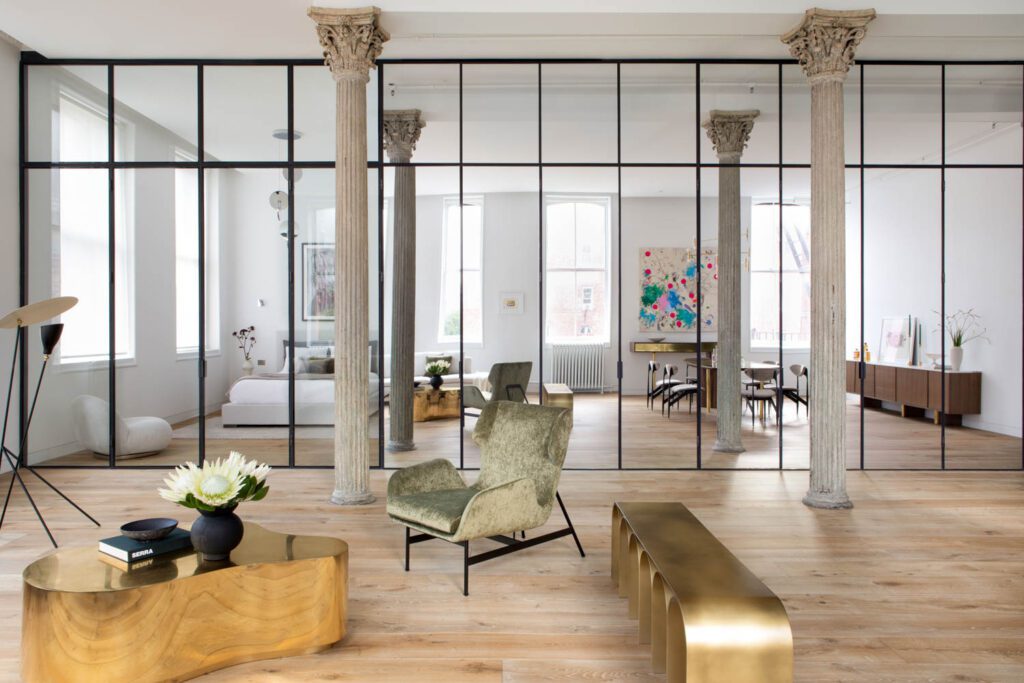 read more