Herman Miller Agrees to Acquire Design Within Reach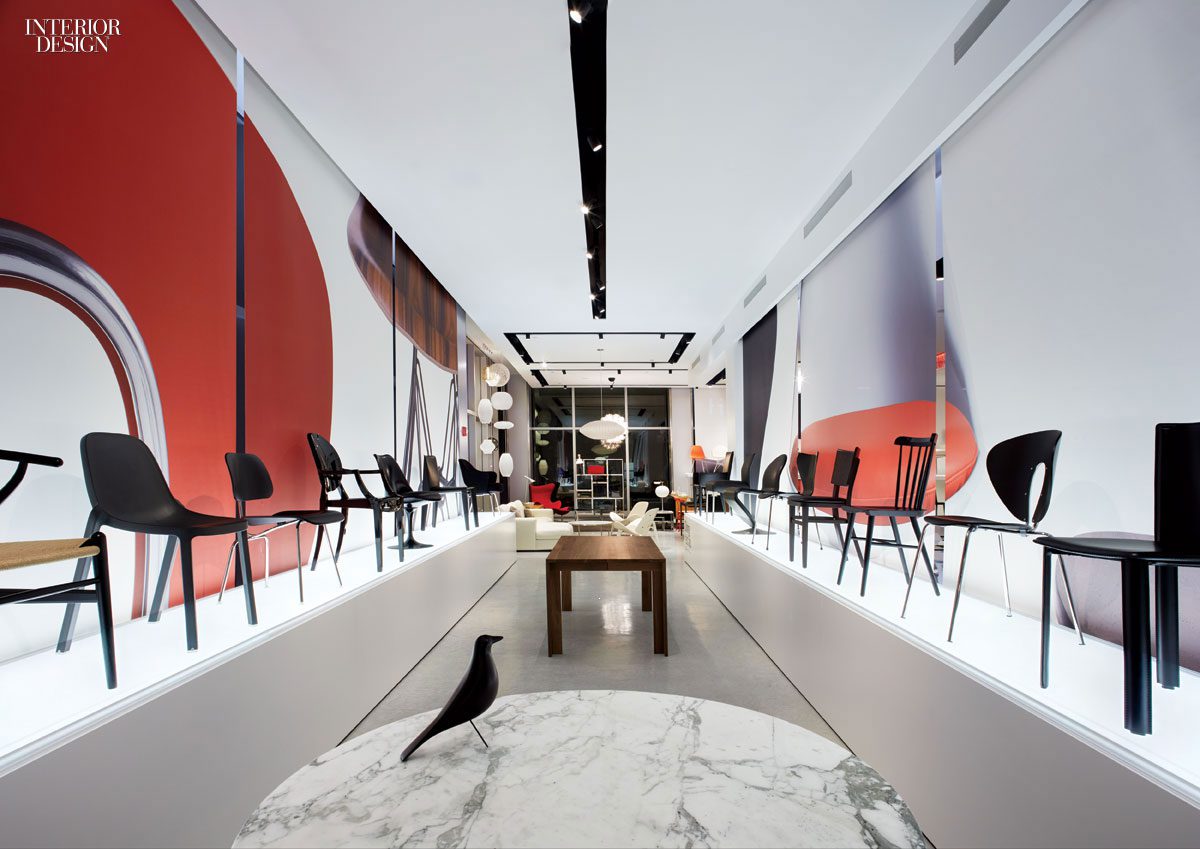 Sayigh + Duman's Design Within Reach flagship in New York. Photography by Eric Laignel.





Herman Miller

has agreed to acquire

Design Within Reach

, a Stamford, Connecticut-based retailer of authored modern design that had revenues of approximately $218 million in 2013. Scheduled to close July 28, 2014, the deal will result in Herman Miller's 84 percent ownership, estimated to equal $154 million in cash. Today DWR is the largest and fastest growing retailer of Zeeland, Michigan-based Herman Miller's furniture.

Brian Walker, CEO, Herman Miller, said in a statement released by the company, "The addition of DWR is a transformational step forward in realizing our strategy for diversified growth and establishing Herman Miller as a premier lifestyle brand, helping people create inspiring places where they work, live, heal and learn. This combination expands our reach in the higher margin consumer sector and we have identified multiple points of strategic leverage that will benefit our other segments and operations, as well as DWR's own growth plans."

Founded in 1998, today DWR operates 38 retail Studio locations in the U.S. and Canada, an established e-commerce presence, and a popular print catalog. John Edelman, CEO, DWR, and John McPhee, president, DWR, will together continue to lead the business within Herman Miller and report to Brian Walker, CEO, Herman Miller. Edelman and McPhee will convert their remaining ownership interest in DWR for an approximate 8.5 percent ownership stake within a newly formed Herman Miller consumer business unit.

In a shared statement, Edelman and McPhee said, "We've worked closely with [Herman Miller] and its leadership for many years and have great respect for their approach to business and people. We also share a passion for great design and making a difference in the world. This combination will enable us to accelerate our mission to make great, authentic modern design accessible." They continued, "We represent a portfolio of the greatest modern designs from around the world. This portfolio, supported by our passionate sales and operations teams, anchors a unique value proposition focused on helping our customers create a modern life. We are excited to continue this journey with the resources and energy of Herman Miller behind us."

The company's plans following the acquisition include an expansion of

the new DWR flagship Studios model

, now opened in nine cities across North America. Walker concluded, "While there are immediate strategic benefits to be gained by both organizations, earnings accretion. . .will be modest in our fiscal year that ends in June of 2015."