How did we get here? NYC Design: 1915-1945


1915 – 1935: Reaching for the Sky

Inventors of the skyscraper – apologies to Chicagoans – New Yorkers are moved by land values and ambitious notions to world-record heights, adopting fast elevators and even air-conditioning. Setback zoning (1916) yields the ubiquitous wedding-cake towers. American modern art takes root at the fabled Armory show – the International Exhibition of Modern Art (1913) – rocking the fashion and design set. In 1916, the New York School of Interior Design opens.

1925 – 1945: Deco, Baby!


The mother of modernism, Art Deco mutates into monuments like the glamorous Chrysler Building (1930), Radio City Music Hall (1932), and Rockefeller Center's International Building (1935). When Raymond Loewy shows off his streamlined office concept (1934), Deco invades the workplace. Contract interiors are born.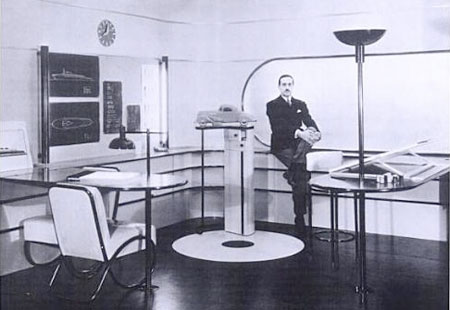 How Did We Get Here? NYC Design: 1940-1985>>



<


–>