On the Move: Industry Promotions and Hires
Celebrate friends and colleagues making moves across the architecture and design industry.
The New York studio of Perkins&Will has announced the appointment of Mike McElderry as architectural design director, filling the role currently held by Robert Goodwin, who will move into the role of design principal. McElderry has more than 15 years of experience as an architect and team leader and has helped navigate a range of complex projects collaborating with both public and private clients.
Additionally, Ashley Dias, Melissa Cooksey, and Julie Frazier have been promoted to principal in the firm's Dallas studio.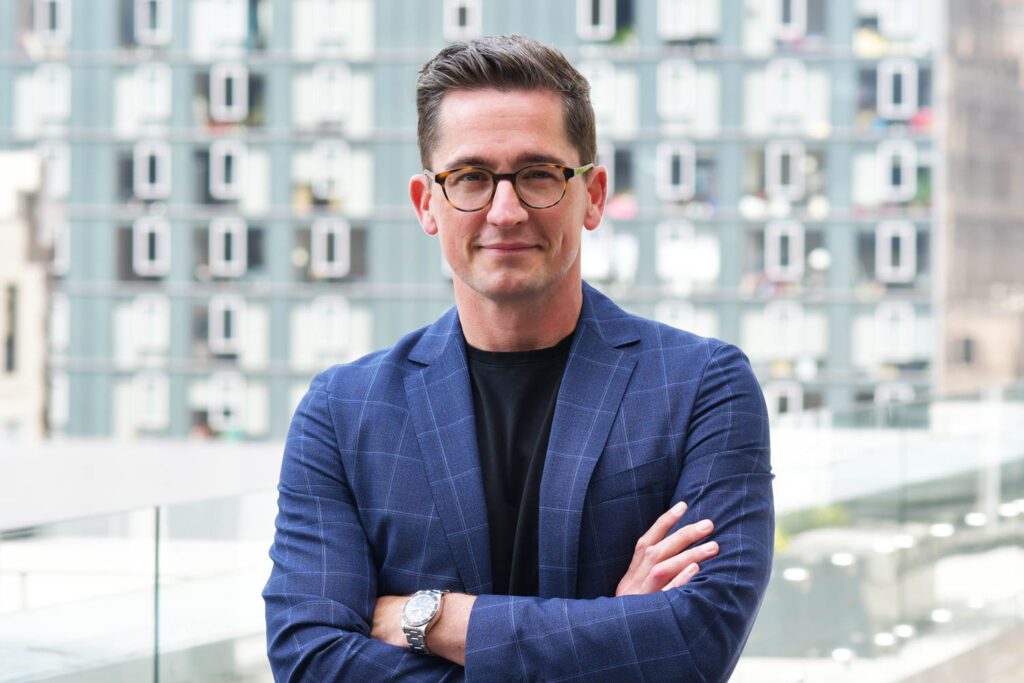 Sarah Levine has been inaugurated president of International Interior Design Association's New York Chapter fore the 2022-2023 term. Sarah is an associate at ZGF Architects, and brings over 15 years of experience in commercial interior design to her role.
Architecture and interior design studio Hacker has announced the opening of their new office in Bend, Oregon. The Bend office will complement the firm's Portland office and help to support the studio's increasing presence in central Oregon.
American-made and sustainably-minded furniture brand Mitchell Gold + Bob Williams announced the appointment of Jennifer Gibbs as senior vice president of design. She will report to president and CEO Allison O'Connor at the company headquarters in Taylorsville, North Carolina.
Anthony Catana has been promoted to associate principal at Spiezle Architectural Group, Inc., an employee-owned, award-winning, full-service architectural, interior design, landscape architecture, and planning firm based in Hamilton, NJ. Catana joined Spiezle in 1994 as an architectural designer and most recently served as a project architect, project manager, and director of building technology.
Amanda M. Smith joined NELSON Worldwide as senior director of brand marketing. Smith spent the last 18 years providing design-led consultation and marketing strategy for national brands, retailers, and commercial and residential design firms.
Robert Cohoon joined the firm as regional technical leader. He brings over three decades of market-wide expertise and will coordinate the implementation of technical firm-wide standards.
Additionally, Richard Wilden rejoined NELSON as mixed-use design leader in the Alpharetta office. He brings over three decades of expertise in complex mixed-use design and planning, urban design, and master planning.
Mike Goetz has been promoted to director of design, interiors in its LA studio. Goetz, who joined HOK in 2008, has also worked in the firm's New York and Chicago studios and has collaborated on many award-winning workplace, hospitality and higher education projects.
SB Architects recently announced a strategic business merger with international architecture practice, 10 Design, an Egis Group company. The merger follows 12 months of collaboration, which has culminated in new opportunities and positive growth.
Industry veteran Meena Krenek has joined HKS as global practice director of venues interiors. She brings 24 years of experience as an interior design director and will be responsible for setting the overall strategy of the Venues Interiors practice areas including aviation, sports, and urban design.
Additionally, Tony LaPorte has been appointed director of brand experience. He joins HKS with 22 years of extensive experience helping major global corporations, prestigious health care and higher education institutions, and small start-ups leverage their brand for strategic advantage.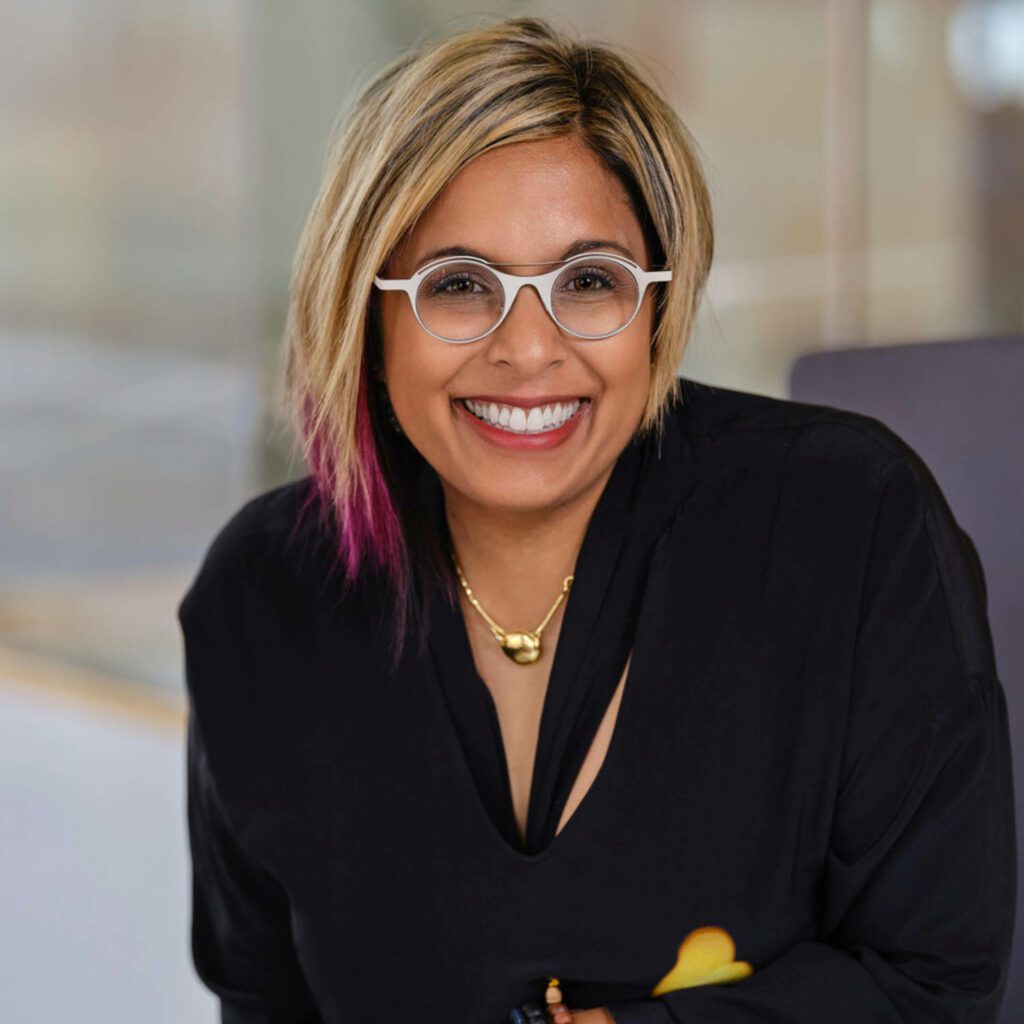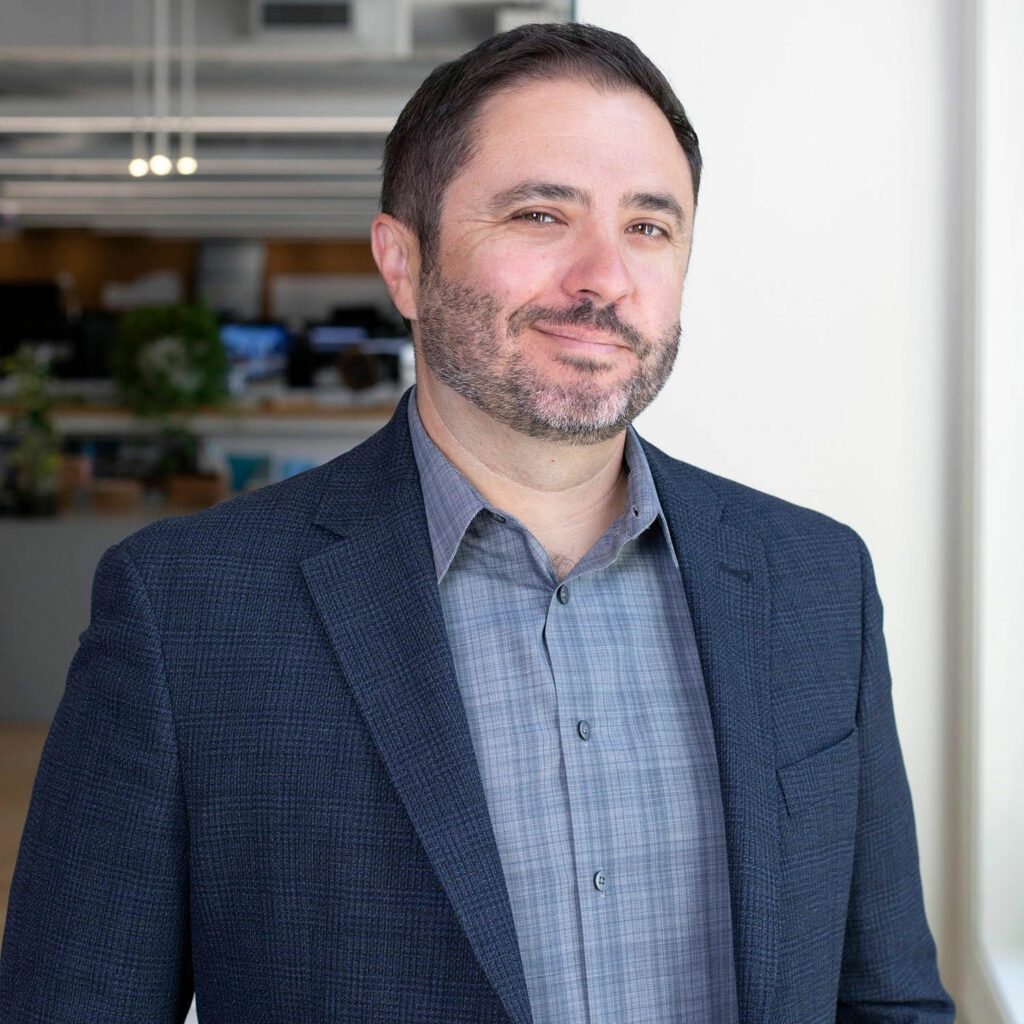 Four Hands, a global furnishings and art company based in Austin, TX, has just announced two notable promotions, naming Candace Bridges as chief people officer and Rick Lovegrove as president of upholstery.
Anjali Mathai has joined HLW as its new director of diversity, equity, and inclusion, operating out of its New York City office. Mathai brings nearly two decades of experience in organizational design, development, and change management to the firm, with an emphasis on communication transparency.
Dallas-based architecture and interior design firm Merriman Anderson Architects has introduced two new team members to lead the firm's interior design division. Tracy Rumsey has joined MAA as director of commercial interior design, and Erin Tallent has joined as director of hospitality interior design.
Jill Ackers has joined VS America as education director, responsible for educational planning and professional development. She has over 25 years of experience as a school designer, educator, and leader in K-12 and higher ed.
Bill Bouchey has joined Gensler as design director in the Los Angeles office. Over his 30-year career he has been a design leader for creative workplace environments including media, tech, entertainment, creative agency, and professional services and finance clients. He most recently served as principal, director of design interiors at HOK.
Emily Pierson-Brown has been named people culture manager for the global architecture and design firm Perkins Eastman. She will steer the diversity, equity & inclusion goals of the firm. Pierson-Brown has served as firm-wide leader of Perkins Eastman's Women's Leadership Initiative (WLI) since 2018 and has been a member of its DE&I Operations Team since its inception.
Michael Hess has joined the firm as principal in the New York Studio. He brings 31 years of experience in healthcare program development with a portfolio of design and planning work spanning across the United States, Asia, and the Middle East.
Eastlake Studio, a Chicago-based architecture and design firm, will join geniant, a Dallas-based experience consulting company to transform the nature of design consulting. Geniant integrates expertise from architecture, interior design, user experience, service design, team and change management, and software development fields into the experience design profession.
Jamie Phelan and Alexandra Cole will join founding partners Anwar Mekhayech, Allen Chan, and Matt Davis as principals at DesignAgency. Phelan joined the firm in 2011 and currently holds the role of creative director, Alexandra Cole joined the studio in 2016, taking the lead in opening the practice's Los Angeles and Washington D.C. studios.
Mark Schwamel has joined Ware Malcomb as director, interior architecture & design in the firm's downtown Chicago office. Schwamel brings more than 20 years of experience to Ware Malcomb, with proven capabilities and expertise in workplace, mixed-use, retail, urban design and multifamily projects. Prior to Ware Malcomb, he held multiple leadership roles at international design firms.
National design firm Cuningham has announced the appointment of Jacqueline Dompe as CEO. Dompe will be based remotely from California and will spend time among the firm's offices and with clients across the United States. Dompe has more than 20 years of experience delivering value for a variety of companies, including those in the Architecture/Engineering/Construction (AEC) industry.
Goettsch Partners has made new leadership appointments. James Zheng has been announced CEO, and Paul De Santis will join James Goettsch as co-design directors. As the primary partners in the firm, the three have worked closely together for more than 17 years. Goettsch will also continue to serve as chairman while Zheng now assumes the full CEO title as well as president.
Joe Crimmins and Andres Gutierrez have been appointed to the leadership team at Main Street Hospitality. Crimmins will be vice president of operations, overseeing operations and sales teams for Main Street Hospitality's portfolio of owned and operated hotels. Guttierez will be area director of revenue management, leading the execution and measurement of strategies and tactics designed to maximize revenue, market share and profitability.
Daun Curry Design Studio has added Paris Grant as studio director. Grant previously helmed her own eponymous design firm for nearly four years. She will be directly involved in strategic planning and hiring, managing clients and projects across verticals, and helping to guide design development.
American Society of Interior Designers
Gary Wheeler has announced his retirement as CEO of the American Society of Interior Designers. Wheeler took up the position in 2020, and led the organization through the aftermath and turbulence of the COVID-19 pandemic. Having first joined ASID as a student out of Louisiana Tech, Wheeler quickly went on to be named an ASID Designer of Distinction before ultimately earning the title of Fellow.
Matthew Luehrmann has joined Savannah-based Felder & Associates as a project associate. Luehrmann studied at the University of Cincinnati where he earned his Bachelor of Fine Arts in Painting and Sculpture in 2017. He is currently studying architecture on an accelerated path through the Integrated Path to Architectural Licensure at Savannah College of Art and Design, and expects to graduate with a Bachelor of Fine Arts in Architecture in 2023 and a Master of Architecture degree in 2026.
Foley&cox has announced the promotion of two team members; they are Zuni Madera as vice president and Stephanie Daniels as senior interior designer. Madera joined the firm in 2007 after graduating with a BFA in interior design from The Fashion Institute of Technology. She was appointed design director in 2016. Daniels began her career in interior design after receiving her certification from the University of California, Los Angeles. Daniels has worked with notable firms such as Butter and Eggs, Brad Ford ID, and Amy Lau Design before joining foley&cox in 2019 as a designer and project manager.
Brett Moyer has been named principal and joins Richard Beard as an owner of San Francisco-based Richard Beard Architects. An architect with 25 years of experience, Moyer joined Richard Beard Architects in 2018. Since joining the firm, Moyer has led the design of residences and has served as Studio Director, the latter position involving oversight of staffing and operations of the firm. His elevation to Principal recognizes his many design and management contributions and his vision for the firm going forward.