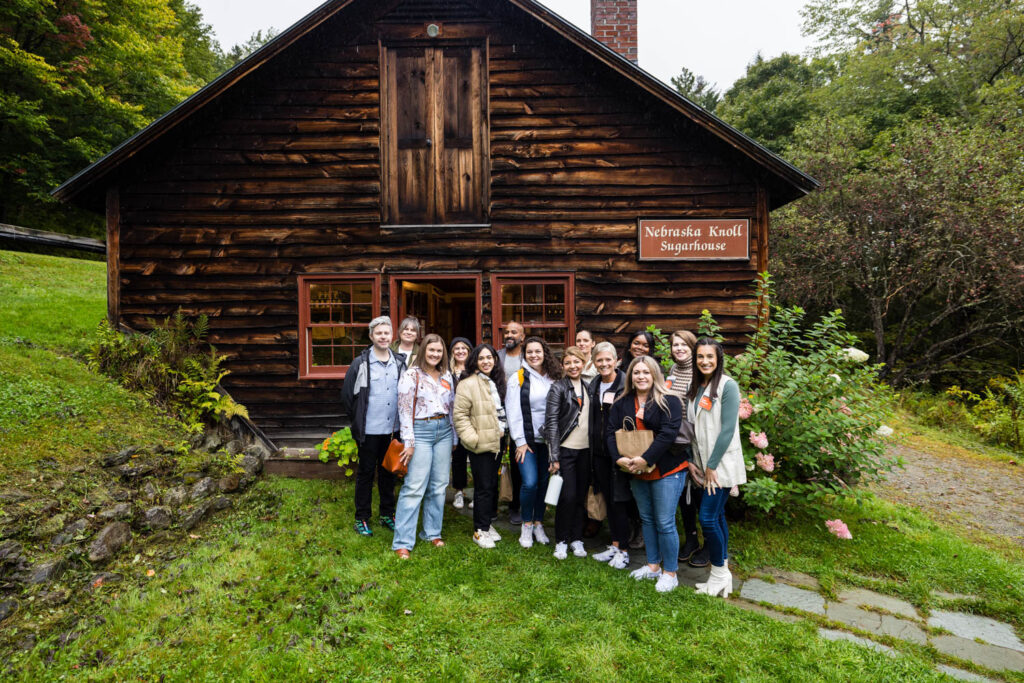 Design Ideas Abound at INTERIOR DESIGN's Latest re:Source Event
Is there a better way to kick off fall then a getaway to Vermont? We think not. INTERIOR DESIGN recently hosted its latest re:Source event in picturesque Stowe, following a successful edition in Arizona last April. Nearly 80 designers and manufacturers gathered at Spruce Peak for two-and-a-half days packed with innovative design talks, new connections, and local bites, from an outdoor welcome reception with mountain views to a food truck fiesta.
The first full day of activities began with an insightful talk by AJ Paron, design futurist and EVP of SANDOW Design Group, who touched on ways to stay inspired in ever-evolving work environments, from remote-first companies to those with hybrid models. Surrounded by Stowe's rustic woodlands, Paron also initiated a discussion centered on client requests for LEED/AP designs and the nuances of sustainable builds. Then the meetings got underway—more than 750 to be exact—enabling designers and manufacturers to connect on a personal level and build lasting relationships.
But the conversation didn't stop there. Throughout the event, designers and manufacturers enjoyed a Taste of Vermont tour, which included stops at local businesses, like the Nebraska Knoll Sugar Farm and Little River Hot Glass Studio, as well as a visit to the von Trapp Brewery and Bierhall, owned by the family portrayed in The Sound of Music film. Attendees also had a chance to hit the trails, rain or shine, and ride a gondola to the top of the nearby mountain, all while building new memories—and design ideas.
Up next, INTERIOR DESIGN will host a re:Source event in Sarasota, Florida, May 5-8, 2024.
See Event Highlights from Interior Design's September re:Source Event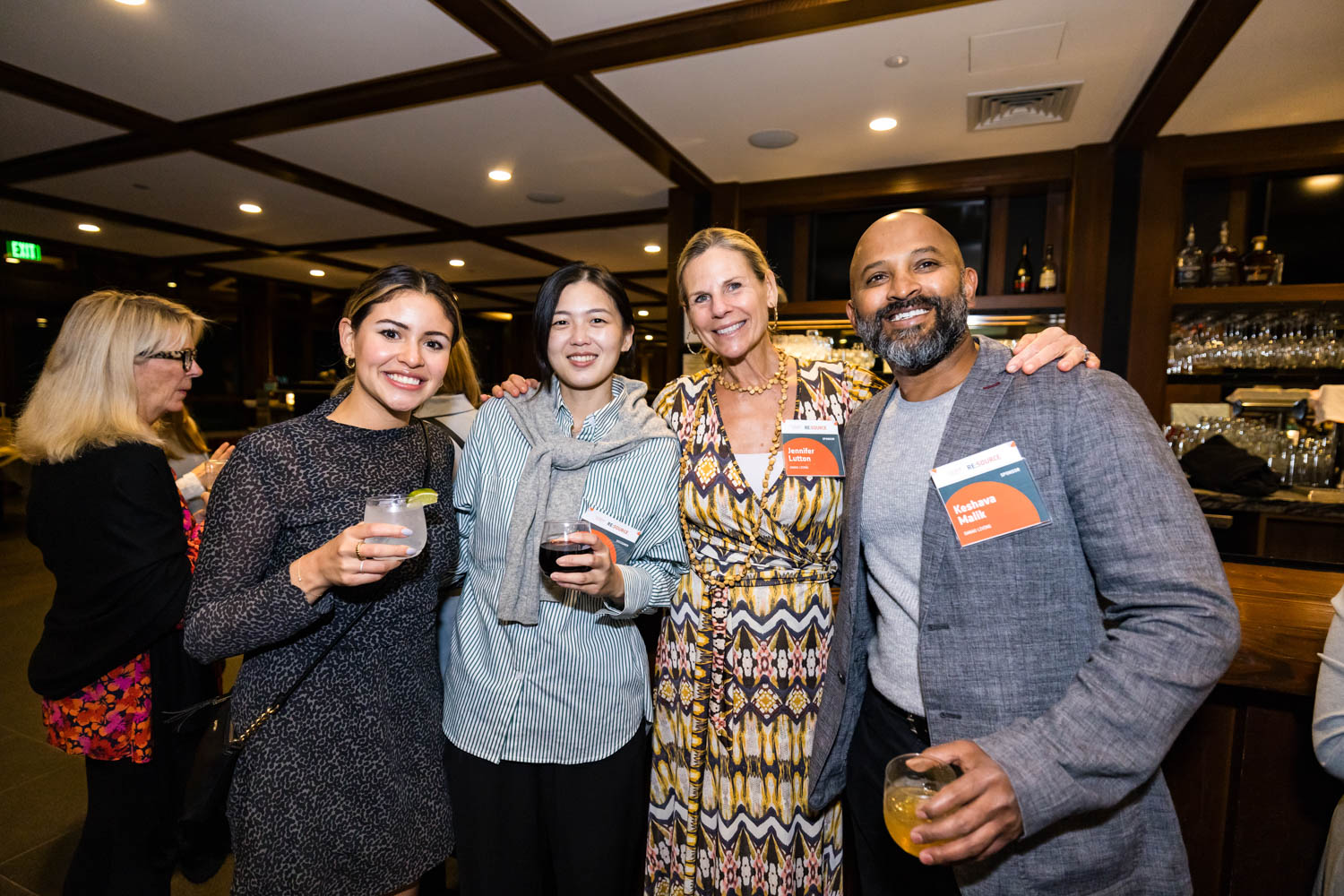 A very special thank you to our re:Source event partners: Andreu World, B+N Industries, CR Laurence, Craftmade, Danao Living, Davis Furniture, Expormim, Fiberbuilt Umbrellas & Cushions, Juniper, Kaswell Flooring Systems, Luton, Matter Surfaces, Mohawk, Moooi, MPS Acoustics, Rockfon, Sancal, Tamlyn, Turf, Tuuci, Vermont Wildwoods, Versteel, Williams-Sonoma, Yellow Goat Design.