Isay Weinfeld: 2016 Hall of Fame Inductee
"The best in Brazil." This unequivocal appraisal from the art director Giovanni Bianco, known for creating multiple album covers for Madonna, was my introduction to architect Isay Weinfeld. It was 2000, and I was making my first trip to São Paulo, keen to discover the designers building on the country's incomparable legacy. I couldn't meet Weinfeld in person then, but we made contact. Later, back in New York, I received a package with dozens of transparencies of recent projects. Seeing his architecture for the first time was nothing short of a revelation.
The sheer scale of his buildings and interiors was theatrical, yet there was a quietness and understated elegance. The work was bold and sensuous, qualities one might expect from a contemporary Brazilian architect, but also soulful and honest with great warmth. Rustic elements, from sun-washed walls of humble wattle-and-daub to weathered floorboards, overlaid with traditional Brazilian rag rugs, gave a tactile, human quality to his spaces. They also opened themselves with gusto to the outdoors, even in the urban confines of São Paulo and Rio de Janeiro.
Watch Weinfeld's Hall of Fame documentary:

His projects in those days were mostly boutiques, galleries, and houses for the cultural and artistic elite. By 2001, his cutting-edge São Paulo clothing boutique Forum, with its skylit staircase clad in vitrified crimson tile, had landed on the cover of Interior Design. This was his first feature in the U.S. design press—the beginning of the discovery, out-side Brazil, of an incredible talent.
Today, Weinfeld is at the top of his game. Having expanded beyond Brazil with projects in locales as far afield as Uruguay, Monaco, and Serbia, Isay Weinfeld Architecture and Urbanism is unveiling its first U.S. projects. In Miami Beach, he is transforming the landmarked Shore Club and its David Chipperfield Architects–designed addition into the first stateside hotel and residences from Fasano, the Brazilian hospitality group. Rising near the High Line in New York, meanwhile, are two connected luxury apartment towers named Jardim, the Portuguese word for garden.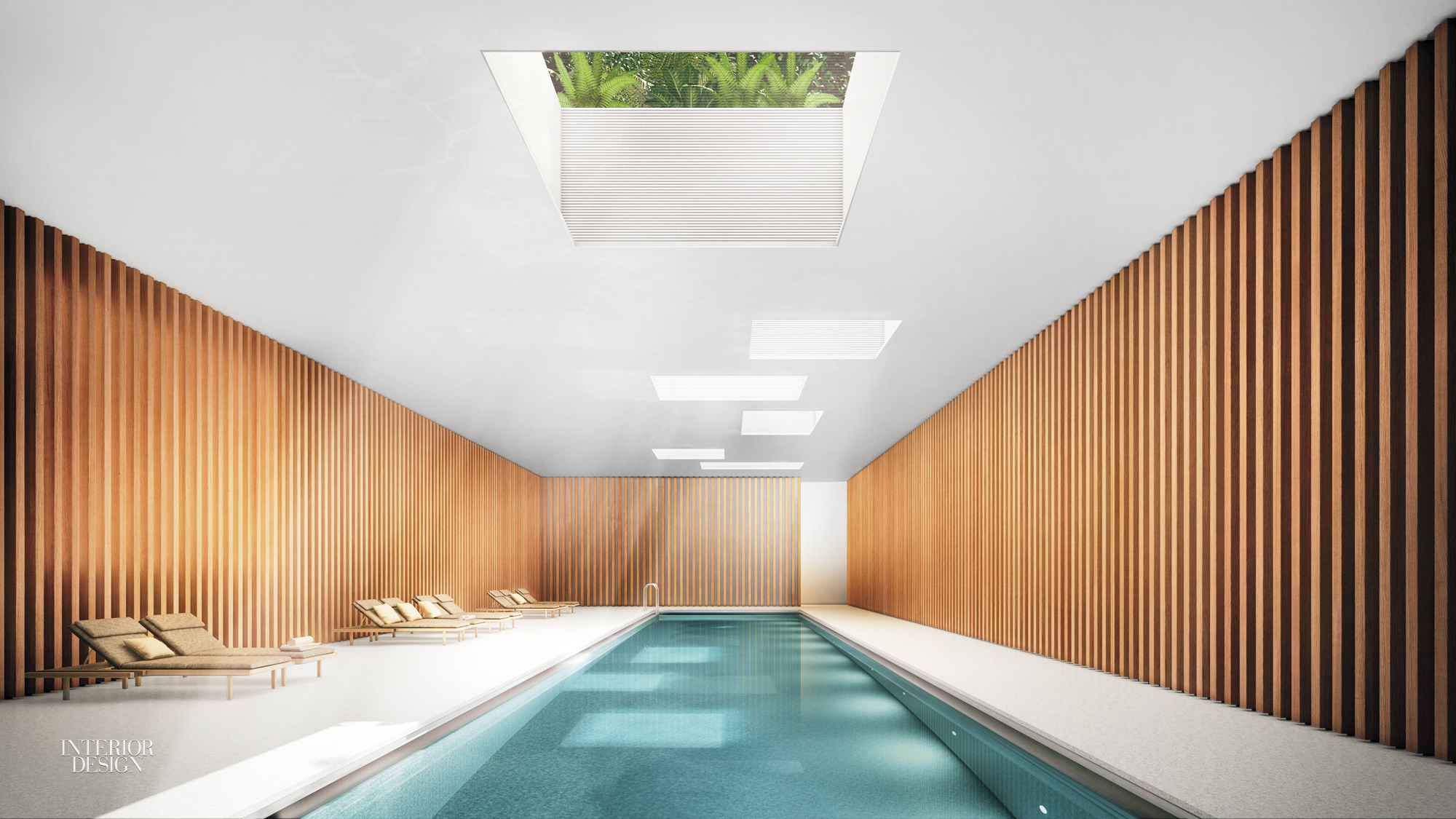 Perhaps most telling of his ascendant status in New York, he is masterminding the new incarnation of the Four Seasons restaurant. Like the 1959 landmark original, his version comprises architecture, furniture, and tableware. "I'm very honored and excited about these projects, but I try to keep my feet on the ground," he says, as always soft-spoken and modest. The Four Seasons commission is precisely the kind of challenge he relishes. "I cannot disassociate architecture from interiors or landscape," he continues. "For me, they are all one."
He furthermore considers design intrinsically linked to film, theater, music, and art. He has been able to tap into all of them, designing installations for "The São Paulo Biennial," stage sets for pop concerts, and furniture collections for Geiger International. He and his onetime architectural collaborator Marcio Kogan even scripted a film, the madcap, Jacques Tati–influenced Fire and Passion. "These arts are my greatest passions in life," Weinfeld notes. Indeed, he's been known to jet to London for a single night just to catch a show by his favorite band, Radiohead.
His love of film in particular has profoundly influenced his designs. Like a cinematographer, he choreographs approaches and entries, flow and procession. He embraces mystery and celebrates surprise. "I try to direct the emotions that people will have in a space," he says. "I like the unexpected. I never give you exactly what you are waiting for."
His Brazilian precursors—Oscar Niemeyer, Lúcio Costa, Lina Bo Bardi—tropicalized the International Style. They made it more joyful, more local, more open to the outdoors and to outside influences. Weinfeld has reversed the flow of ideas by taking modernist-minded design with Brazilian soul and exporting it. He no longer needs to be qualified as the best in Brazil. He is, simply, one of the best in the world.