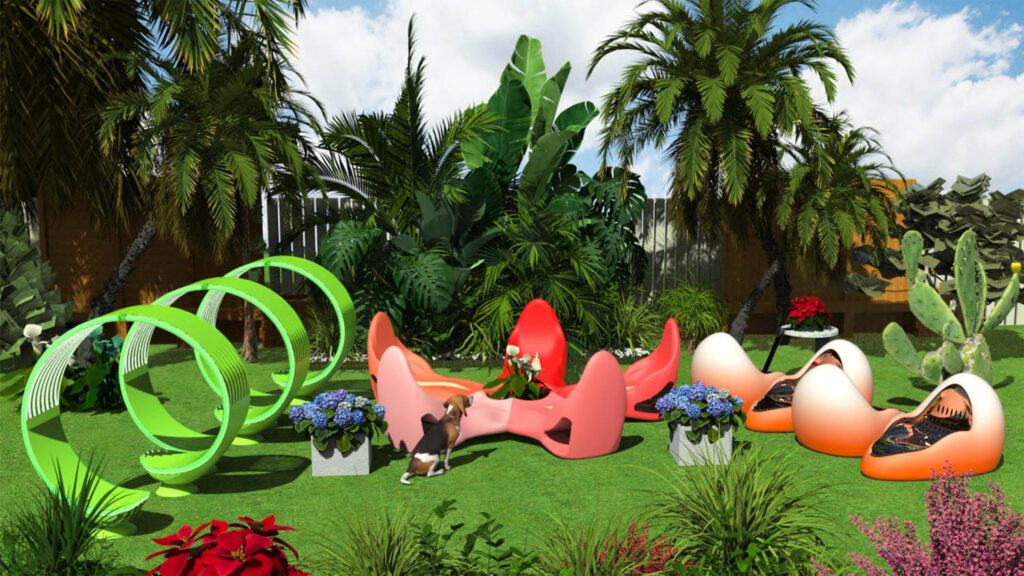 JANUS et Cie Announces the Winner of its Inaugural Student Design Competition at NeoCon
Heritage furniture brand JANUS et Cie announced the winner of its first ever Global Student Design Competition in collaboration with architectural design firm Populous in an intimate ceremony at NeoCon. Focusing on the needs of an urban playground with inclusivity top of mind, students were challenged to design a piece of furniture for the playground's perimeter. Ian Reimschisel of Kansas State University took home top honors with TopSide, which offers playground visitors a whimsical, multi-functional seating element.
"When I look around and see the other designs, I can't believe I won," said Reimschisel, noting the impressive work of his peers. "It's incredible." JANUS et Cie celebrated Reimschisel as well as the four student finalists—Ansel Iisaka of ArtCenter College of Design, Iris (Ziyue) Cheng of ArtCenter College of Design, Vera Marcos of Tec de Monterrey and Zachary Spearman of Kansas State University—in an intimate ceremony in the brand's showroom at theMART. Surrounded by their families, the JANUS et Cie team recognized the group's imaginative and thoughtful designs, encouraging them to take this moment to learn and absorb as much as possible as they plan for their future careers.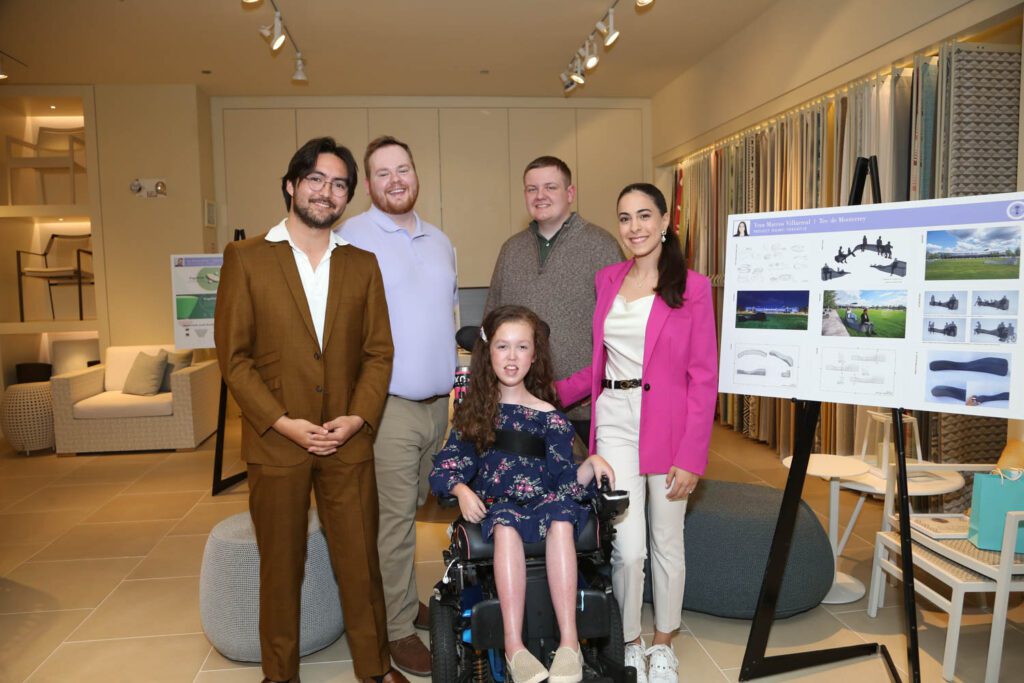 The competition centered on the importance of accessibility, encouraging students to design pieces with a range of physical abilities and age groups in mind while taking into account how their work will enhance the playground at large and its surrounding areas. Speaking to the importance of this concept, JANUS et Cie appointed a design champion, Olivia, who shared her own experiences navigating playgrounds and stressed the need for accessible design during the ceremony.
Student winner and finalists were selected from a global pool of applicants by a panel of expert judges including: Giulio Cappellini, art director of Cappellini; Cheryl S. Durst, hon. FIIDA, executive VP & CEO of IIDA; Adam Stover, senior principal of Populous; John Shreve, senior principal of Populous; Sebastian Salvadó, creative director of RIOS; and Carolina Zhang, VP of product design & development of JANUS et Cie.
Editor's note: This story was originally published May 18, 2022, to announce the finalists for the competition and was updated to reflect the winner.