Lounge Around: Nanimarquina's Rug and Backrest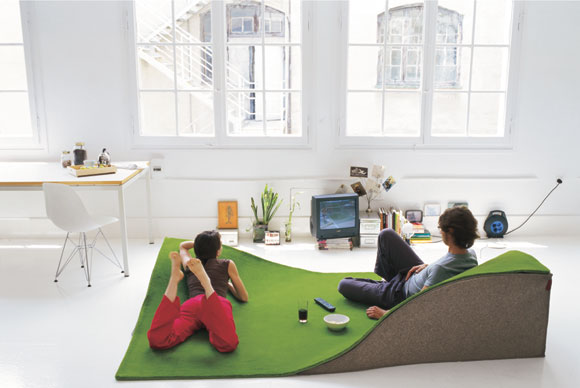 Remember when a rug could just lie there and do nothing?

Emiliana Design Studio

doesn't seem to, judging by its Flying Carpet, a multitasking hybrid for

Nanimarquina

. Start with a rug hand-tufted in New Zealand wool. Then, under one or more corners, slip a felt-covered polyurethane foam wedge 13 or 20 1?2 inches high.
The result? Floor covering and backrest in one. Offered in green, red, and charcoal gray, the rug is available in two sizes: 70 inches square and 70 by 100 inches.