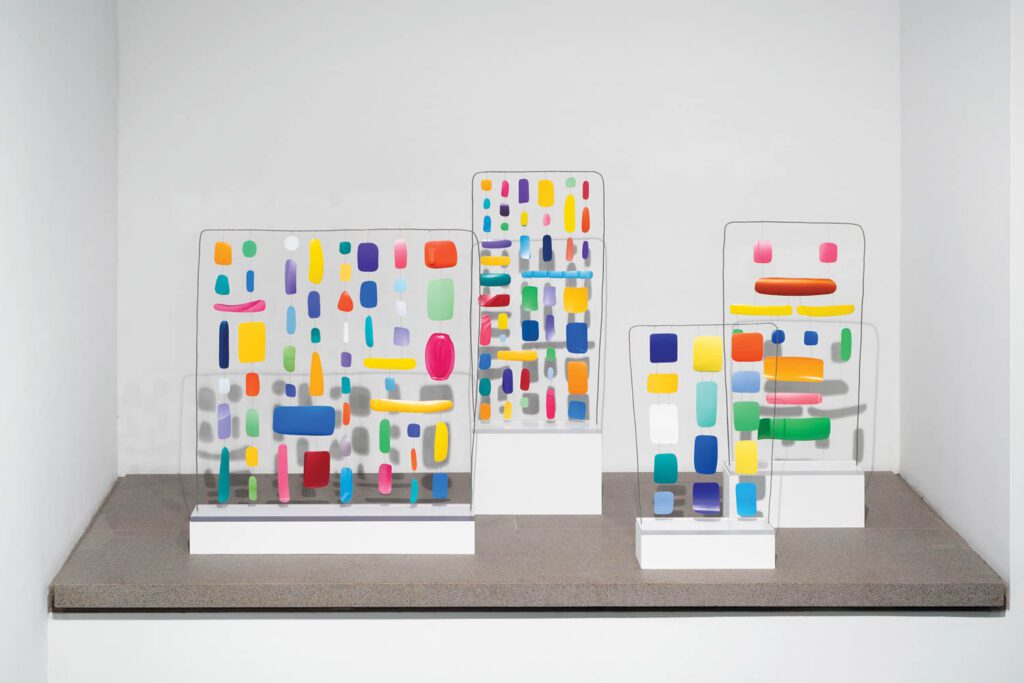 Artist Matt Magee Plays With Language Through Abstraction
Matt Magee is attracted to the shape of the letter U. It's a central motif in "It's All About You"; the artist's current exhibition of paintings, assemblages of found material, and sculptures, running through November 27 at Standard Space gallery in Sharon, Connecticut. Using U and You interchangeably, the way one might in a casual text exchange, he plays on their contemporary slippage. Concrete poetry is written in shims and gaskets. Bars and circles in flat colors, including lime, poppy, macaroni, pigeon, and bubblegum, signal redaction. Mica glitters. Sheets of metal reflect.
Magee, who has works in the permanent collections of the Museum of Fine Arts, Houston, the Josef and Anni Albers Foundation, and the University of New Mexico Art Museum, is driven by the pursuit of a material grammar. As he puts it, "Finding language in the shapes of objects is one of the core tenets of my practice." His linguistic abstractions—obscured missives, symbolic shorthand, stacked lines—encourage meditation, oscillating between the exuberance of Bridget Riley's op art and the calm of Agnes Martin's grids.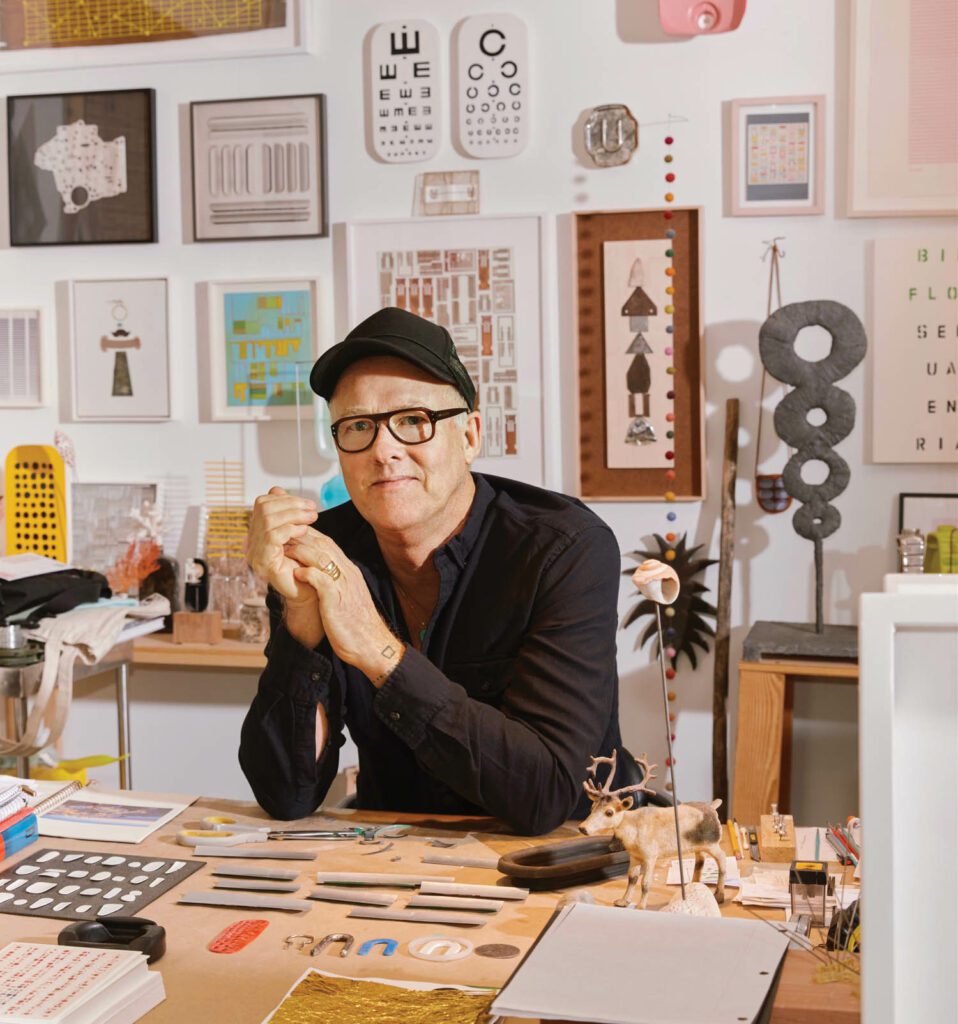 Magee was born in Paris and, thanks to his geologist father's peripatetic career, lived in Tripoli, Libya, and London before settling in Texas. After completing his undergraduate degree at Trinity University in San Antonio, he moved to New York, where he earned a master's in fine arts from Pratt Institute and spent 18 years working as an archivist for artist Robert Rauschenberg. He now lives in Arizona, where his Scottsdale studio at Cattle Track Arts Compound, a complex of adobe and mid 20th–century structures, was once a barn that housed turkeys and cows. The transition from density to sprawl has given him space, both physically and figuratively, to focus on his practice. We spoke with him on the occasion of his current show.
ID: Your exhibition at Standard Space is titled "It's All About You." Who does You reference?
Matt Magee: It's a celebration of both the letter U, a recurring symbol in the show, as well as the viewer. The phrase It's all about you is often directed personally. In this case, how­ever, it's about sound play and a fascination with language, symbols, and the reflections embedded in certain surfaces, which respond to the viewer's movements and position.
ID: What can you tell us about the work?
MM: The show features two sculp­tures, seven paintings, and seven assemblages made between 2020 and 2022 using thumbtacks, shims, baling wire, glass beads, mica, plastic bottles, aluminum cans, and other found material.
ID: What role does language play in the work?
MM: I investigate language linguis­tically, semiotically, and formally. It's a driving force in my practice. I see its shapes—the fact, for instance, that an uppercase J is three quarters of an uppercase U. Letters, numerals, punctuation, words, typography, concrete poetry, cryptography, Morse code, JavaScript, emojis, and texting have all become part of my lexicon.
ID: Where do you draw inspiration?
MM: I travel through each day taking photos with my iPhone. Capturing images constantly feeds how I look at and understand my surroundings. Ultimately, these images, perceptions, and reflections are distilled in my work down to basic form and memory of form.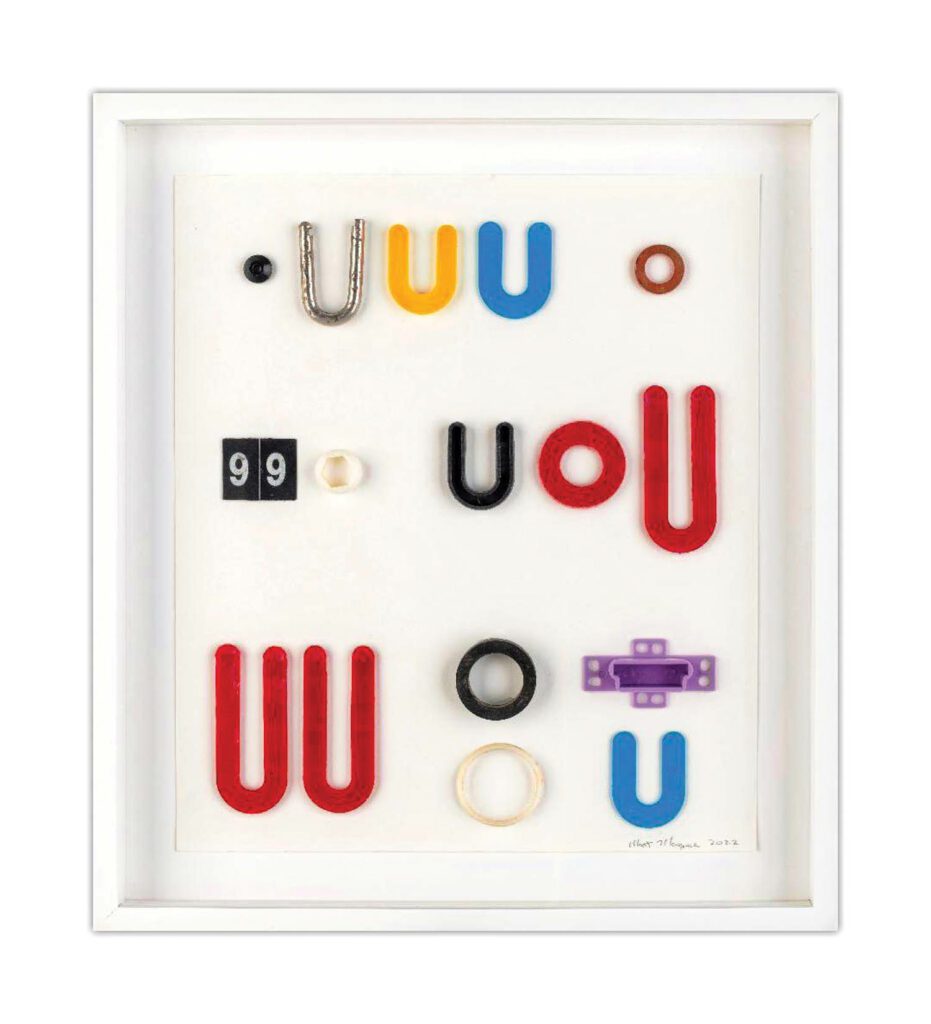 ID: How did working for Robert Rauschenberg influence your work?
MM: As a young artist in the late '70's, I'd begun experimenting with rubber innertubes, plastic bags, steel sheeting, rocks, and nails. Bob's experimentation with a huge variety of media gave license to my own explorations. I also admired his exuberance and work ethic. I know for a fact that he would have been in his studio 365 days a year if it wasn't for his assistants, who needed time off. This devotion to his practice has also served as a form of permission.
ID: Has your work shifted since relocating from New York to Arizona?
MM: Finally having time has become the most important factor since leaving New York with its constant distractions. In the desert studio, I'm able to completely focus on my work. I often give paintings two to three coats of paint now, which enlivens and deepens the activity on the surface. I'm able to work carefully and thoughtfully, creating paintings, prints, and objects that resonate.
ID: Is printmaking an important part of your practice?
MM: Lithographs, aquatints, etchings, and other forms of printmaking make owning an artist's work more accessible for a wider audience of collectors. There are no prints in this show, but, since 2011, I've done 70 editions with print shops across the country and in Europe.
ID: What's next?
MM: I'll be working with Peter Haarz at Petrichor Press in Philadelphia, and Harlan & Weaver, a print shop in Manhattan, invited me to collaborate in 2023. That's when my Crinoid Sceptre, a large-scale bronze work, will be installed in the sculpture park near Scottsdale Museum of Contemporary Art.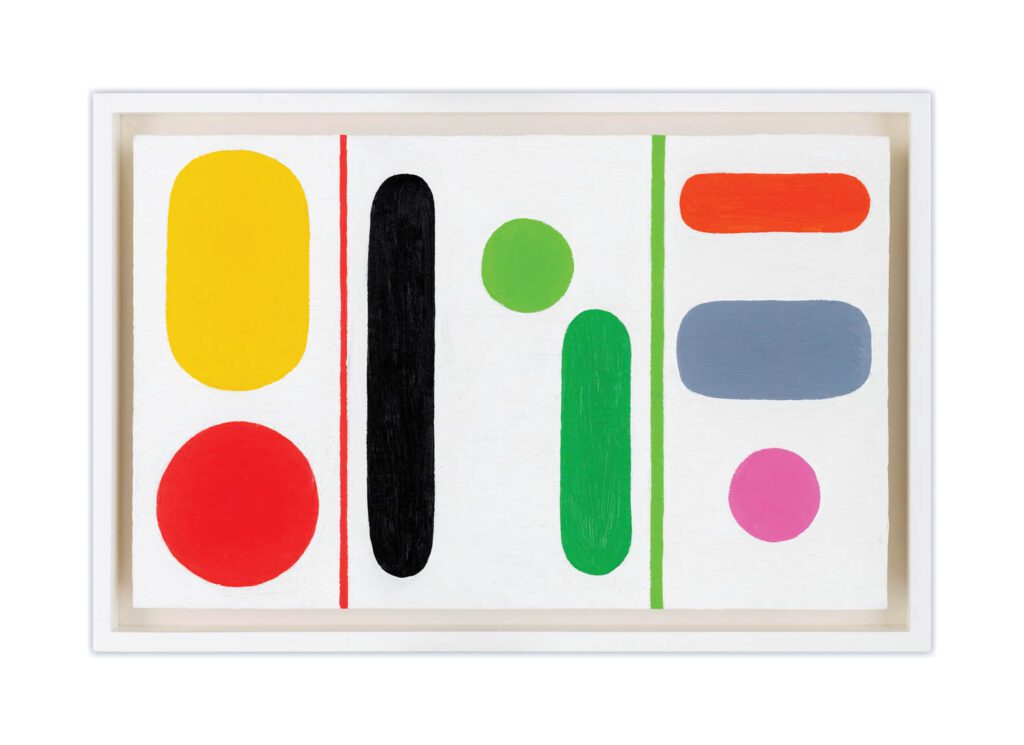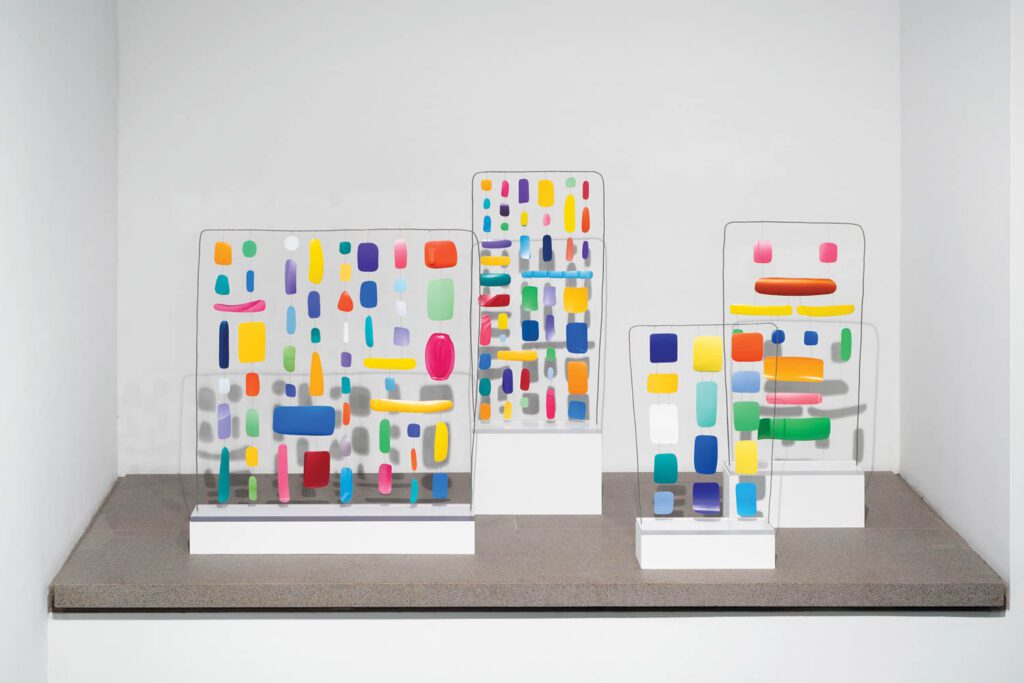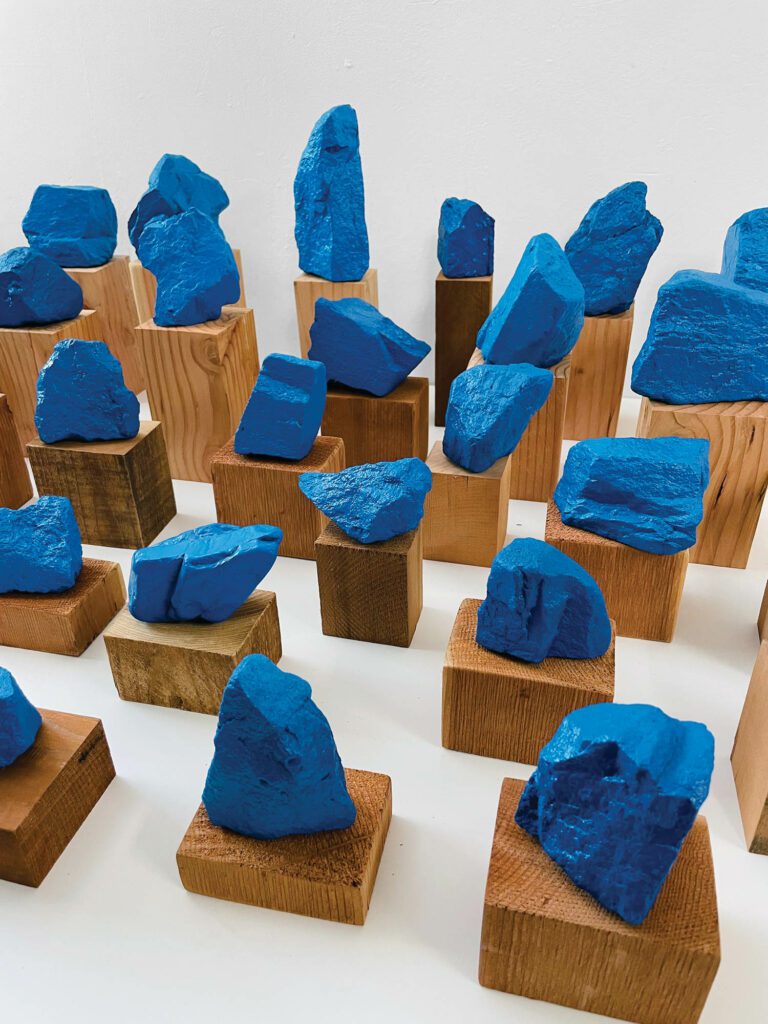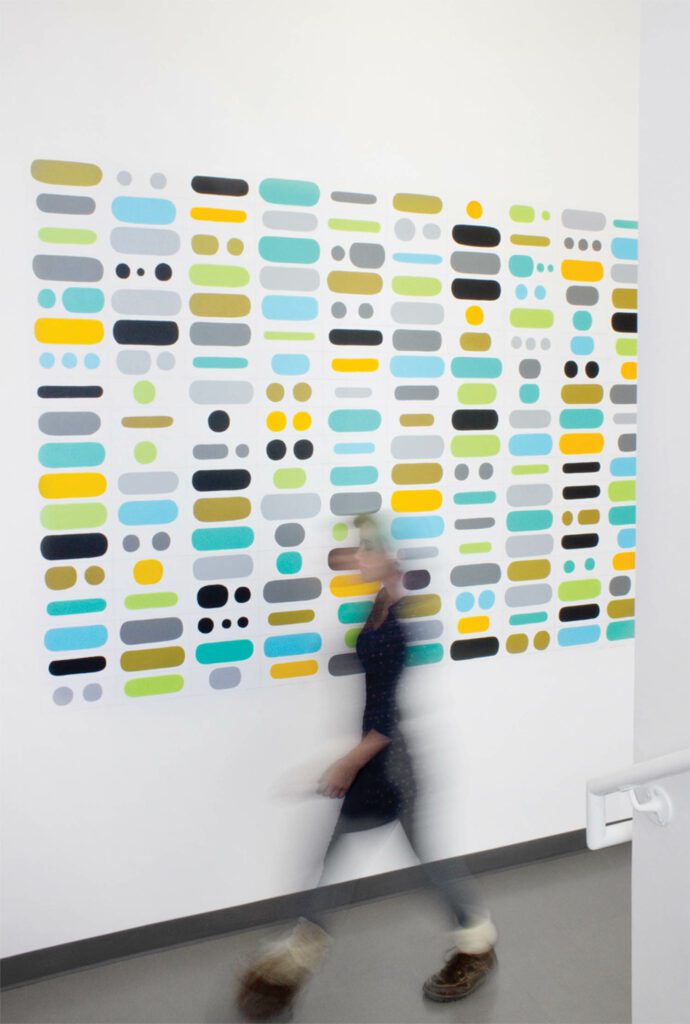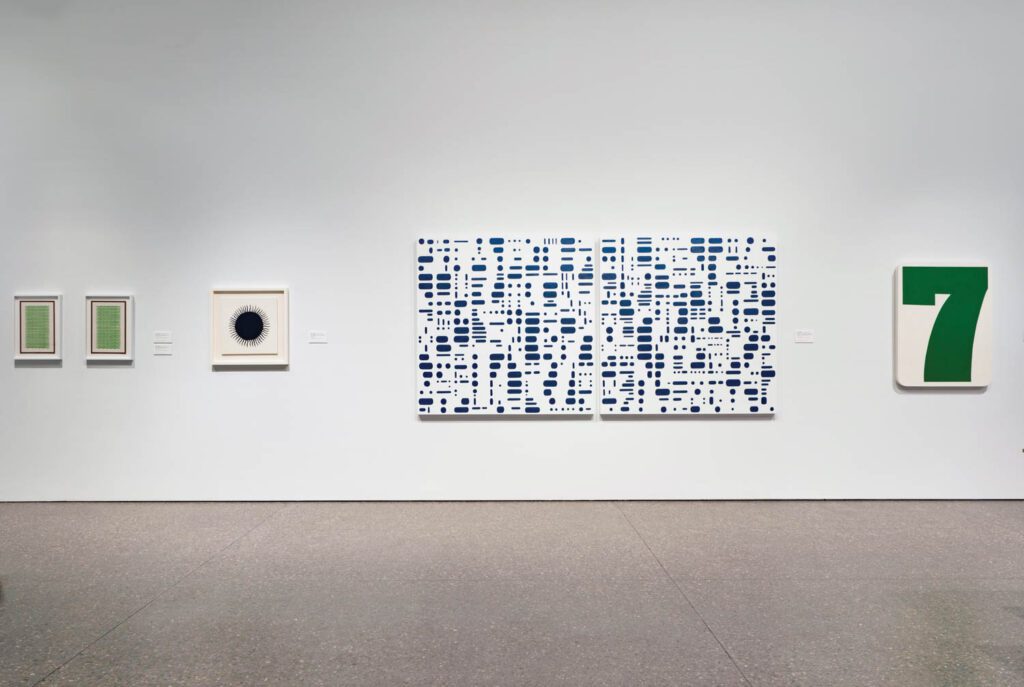 See These Works and More at "It's All About You," Matt Magee's current exhibition at Standard Space gallery in Sharon, Connecticut